Are you stuck on Christmas present ideas that are sustainable and local? Here's 7 ideas for your xmas shopping list, plus find out how to enter our holiday season social media giveaway.
The festive season is the perfect time to reset and change habits. This can start with making your Christmas shopping list more environmentally friendly.
Here's 7 Adelaide-focused green present ideas for Christmas this year, including the things, the memory creators, and the eco-friendly alternatives:

1. A native plant
Australian or even more specific South Australian native plants can make unique and long-lasting gifts this Christmas. Natives for indoors or outdoors can be found to suit all personalities, styles and locations. Pop in to one of Adelaide's local native plant nurseries for expert advice, a good price, and a variety of local options.
2. Bake a treat
If you don't mind spending time in the kitchen, you could bake yummy treats as Christmas gifts for your family and friends. Try on-theme Christmas truffles, gingerbread biscuits, fruit mince tarts, or even something new. Alternatively, opt for a classic biscuit or cake that you know well, or try a new recipe using native ingredients.
3. Tickets to a greening workshop
There's nothing better than knowing how to do something yourself. Help empower your family and friends to be greener with a couple of tickets to a local gardening or wildlife workshop. These new skills can help revive their yard, local area or indoor decor. You can browse upcoming events around Adelaide on Green Adelaide's Facebook events page.
4. Second-hand things
Second-hand shopping is a great way to help save the planet by reusing unwanted clothes, furniture, toys, games and books – diverting them from landfill. Plus, buying pre-owned is cheaper. Find and visit your closest local op shop on OpShop.org.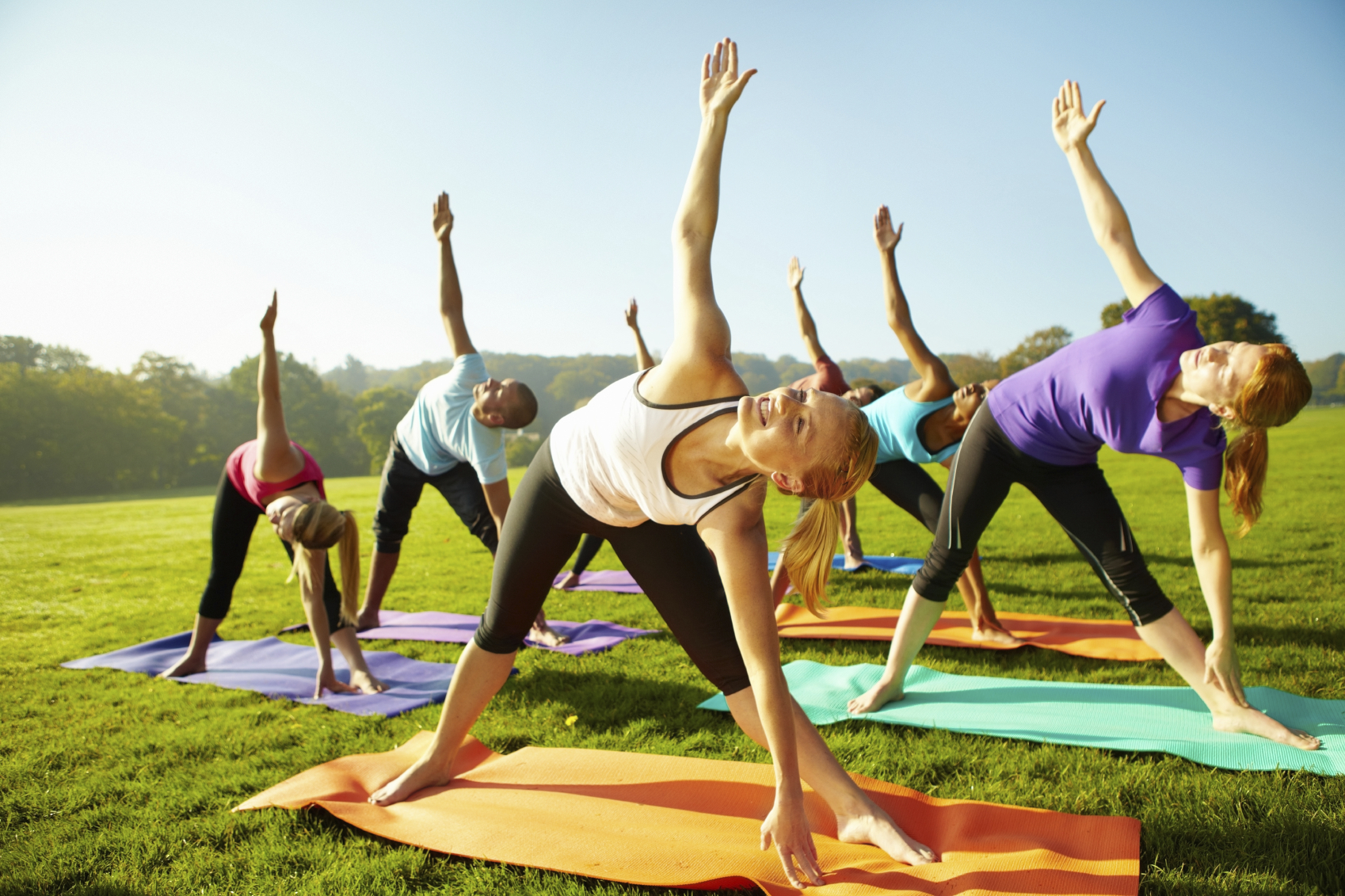 5. Book an outdoor fitness class
Entice your friends and family to enjoy Adelaide's summer by getting fit, flexible and feeling better outside in nature. Sign them up for yoga in the park, or another outdoor fitness class at their local park or beach.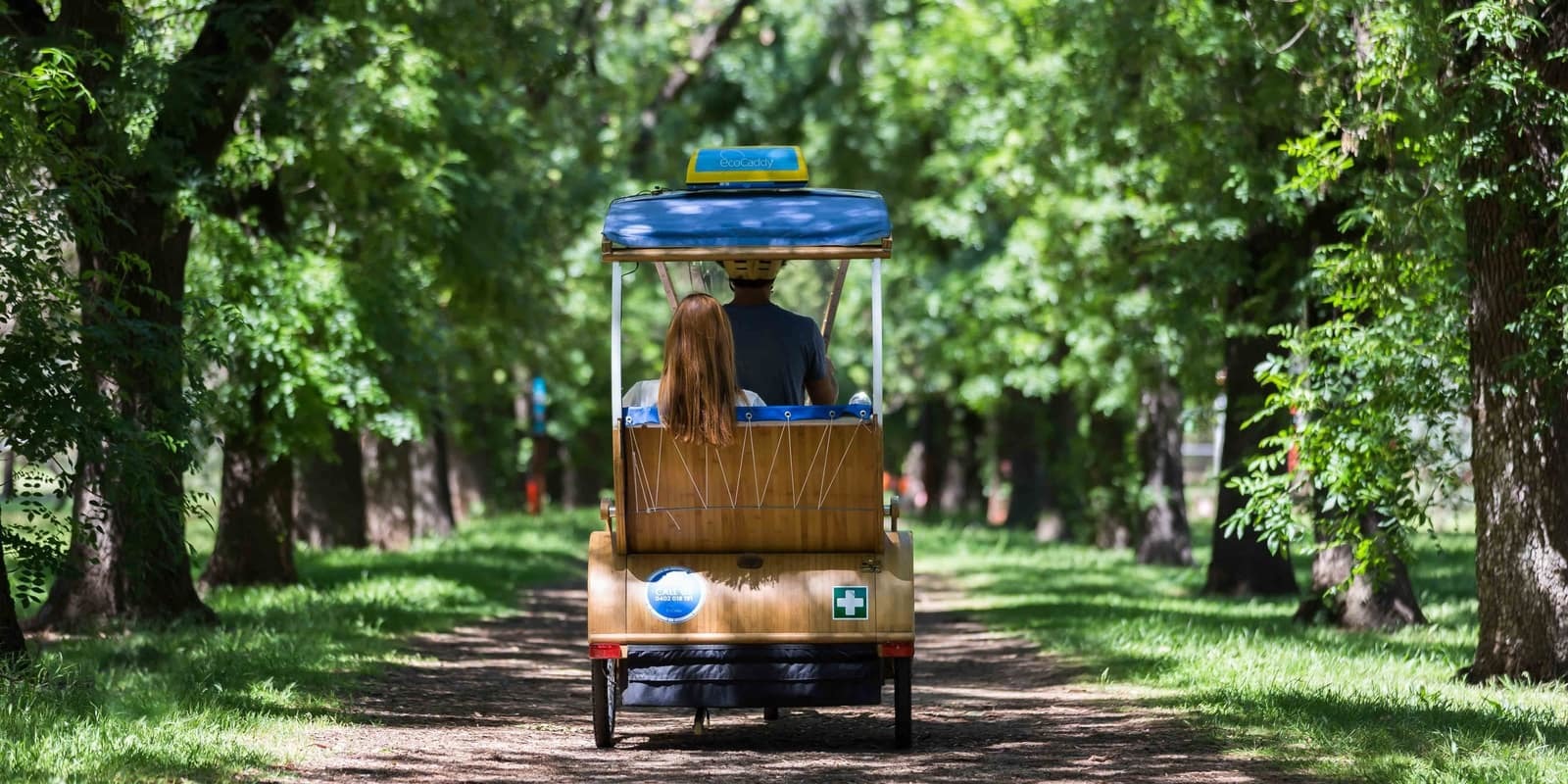 6. Tickets to an upcoming experience
Buy them a 2022 nature experience like kayaking on the Torrens, discovering Adelaide city on an EcoCaddy, rock climbing at Morialta, or tickets to Cleland Wildlife Park. Alternatively, it can be any experience in Adelaide – maybe even a comedy show at the Adelaide Fringe Festival 2022, or an Adelaide Oval roof climb.
Research proves that experiences create longer-lasting happiness than material things.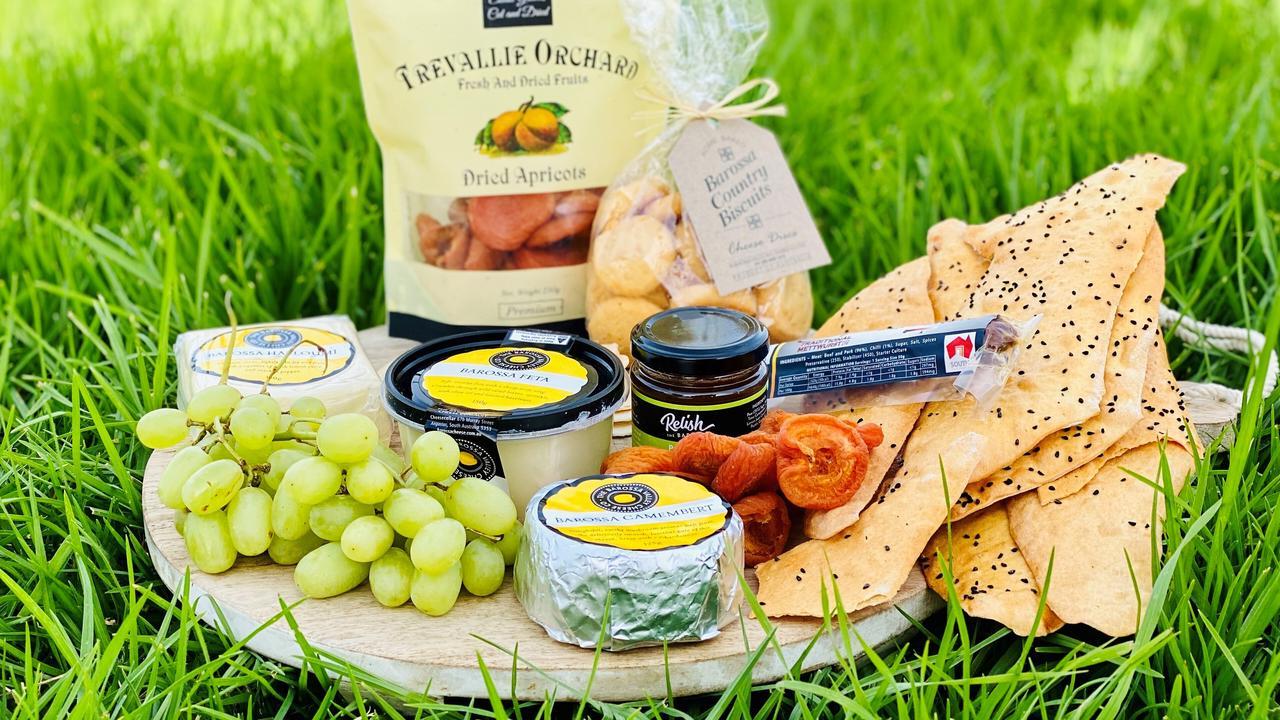 7. Create a custom local produce hamper
South Australia has so many delicious chocolates, crackers, jams and coffees, as well as beautiful cheeses and globally renowned wines, gins and beers. So why buy pre-packed hampers from department stores, when you can create a cheaper, quality, seasonal and locally-sourced one yourself?
Here's a list of SA-made produce to get you started, or pop by the Adelaide Farmers' Markets on the weekend to buy all you need, or duck in to a local winery or brewery. Stuck on wrapping options? Consider holding the hamper together in cloth and decorate it with natural ornaments (known by the Japanese as furoshiki).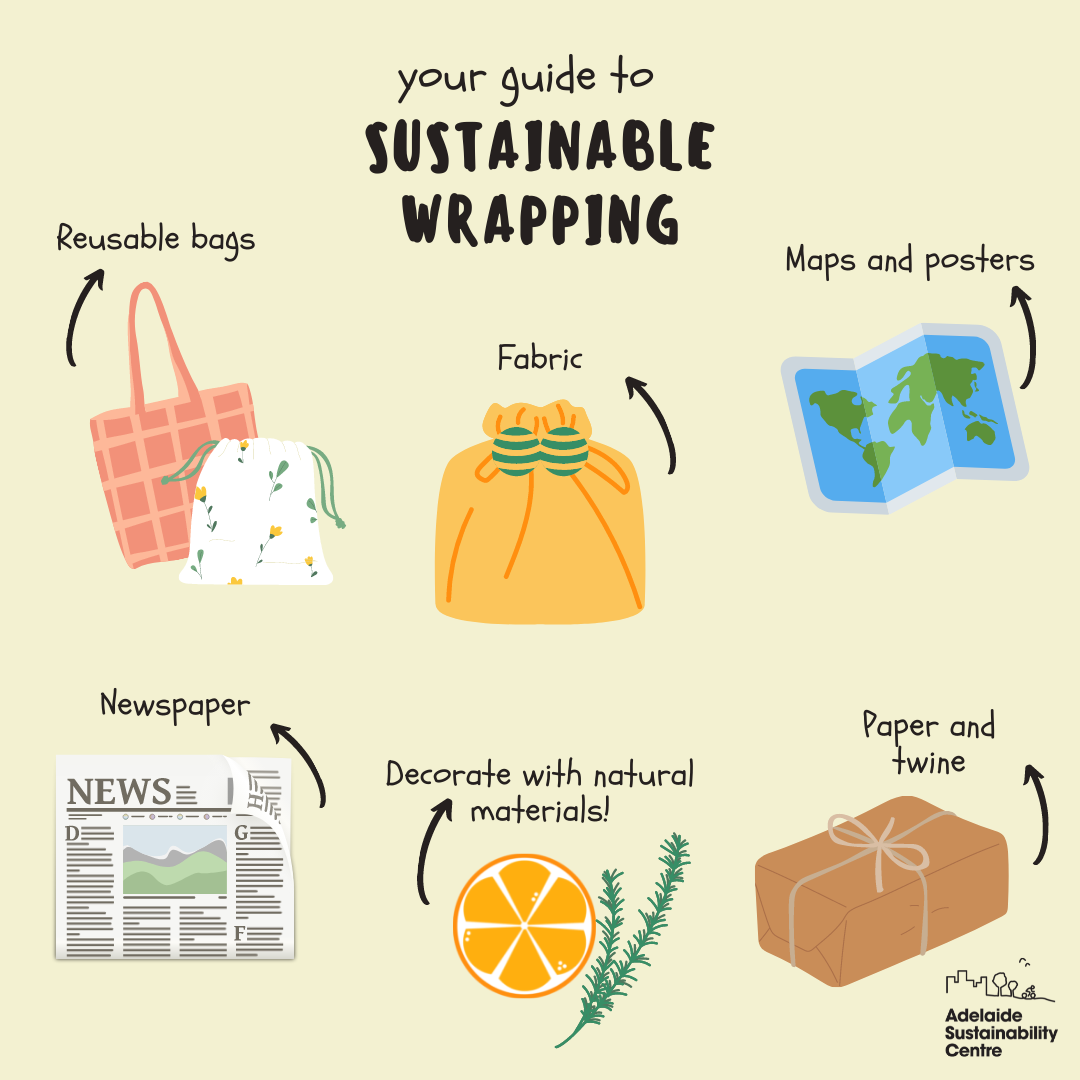 Enter our Christmas social media giveaway
We've got you sorted this Christmas with our starter pack to promote a cooler, greener and wilder city. These goodies could be gifted to your family and friends, or even to yourself.
Enter this week only. All you have to do is (1) follow us on Facebook and/or Instagram, (2) comment on our giveaway post (Facebook post or Instagram post) with a green emoji, and tag a friend.
Two winners will be drawn on Friday, 17 December at 12-noon. T&Cs apply.
First prize winner pack valued at around $130 includes:
$50 voucher for the State Flora nursery in Belair.
Green Adelaide branded eco-friendly keep cup and drink bottle.
Sustainably sourced cotton tee and bucket hat branded Green Adelaide.
Runner up prize pack valued at around $40 includes:
Green Adelaide branded eco-friendly keep cup.
Sustainable drink bottle that features Kaurna artwork by local Aboriginal artist Allan Sumner.