The new year is often a time for setting resolutions and putting plans in place for the future. In 2023, your resolutions could contribute to our vision for a cooler, greener, wilder and more climate resilient Adelaide.
Not sure where to start? We've pulled together 5 resolutions you can achieve with Green Adelaide.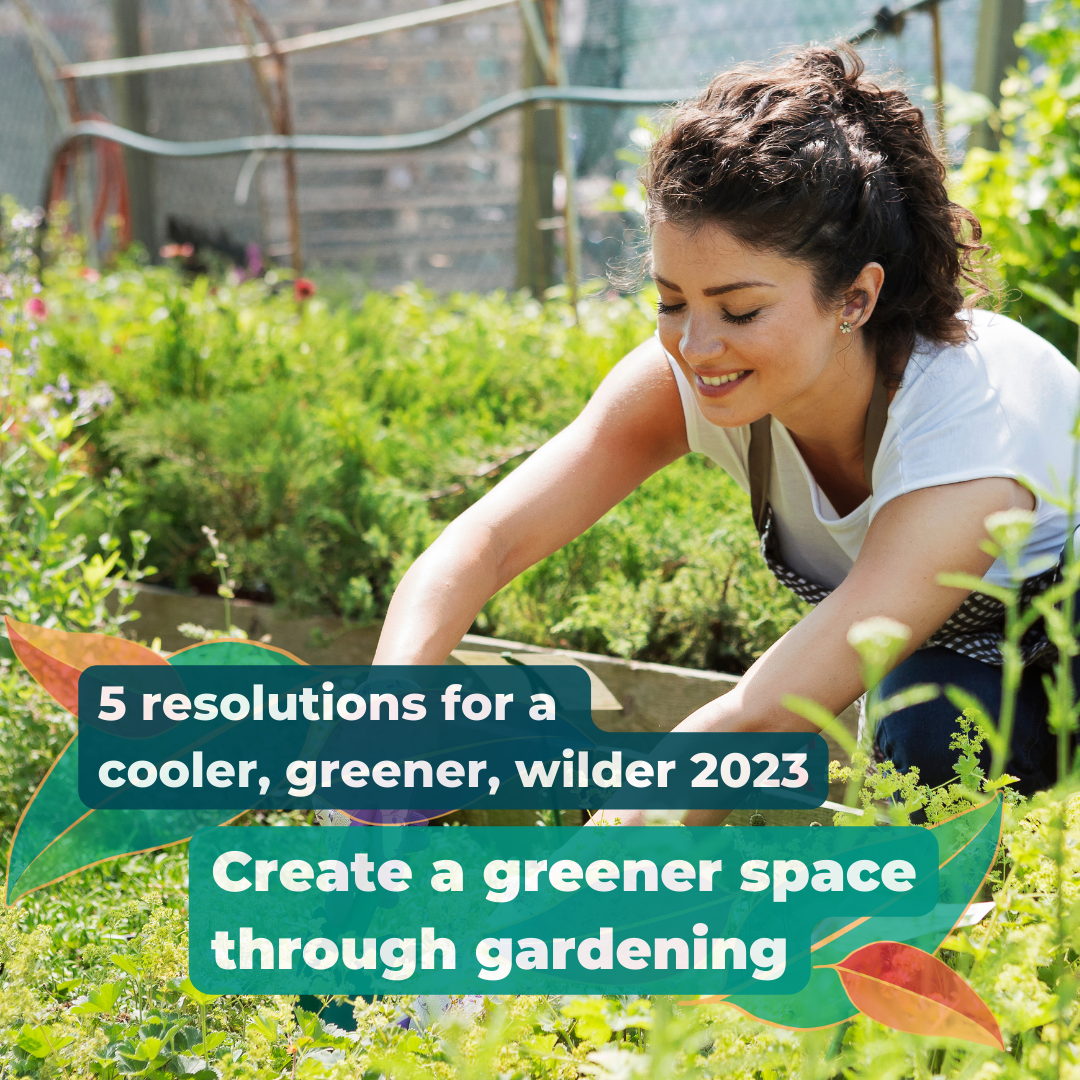 1. Create a greener space through gardening
Did you know that about 70% of the land in Adelaide is privately owned? That means we all have a role to play in making our urban areas greener.
Gardening adds greenery to your home, but it also helps to create a cooler space, leading to an environment that is able to better handle the impacts of climate change.
Plus, being out in nature is great for your health and wellbeing.
Looking to get started? Discover our top gardening tips and tricks.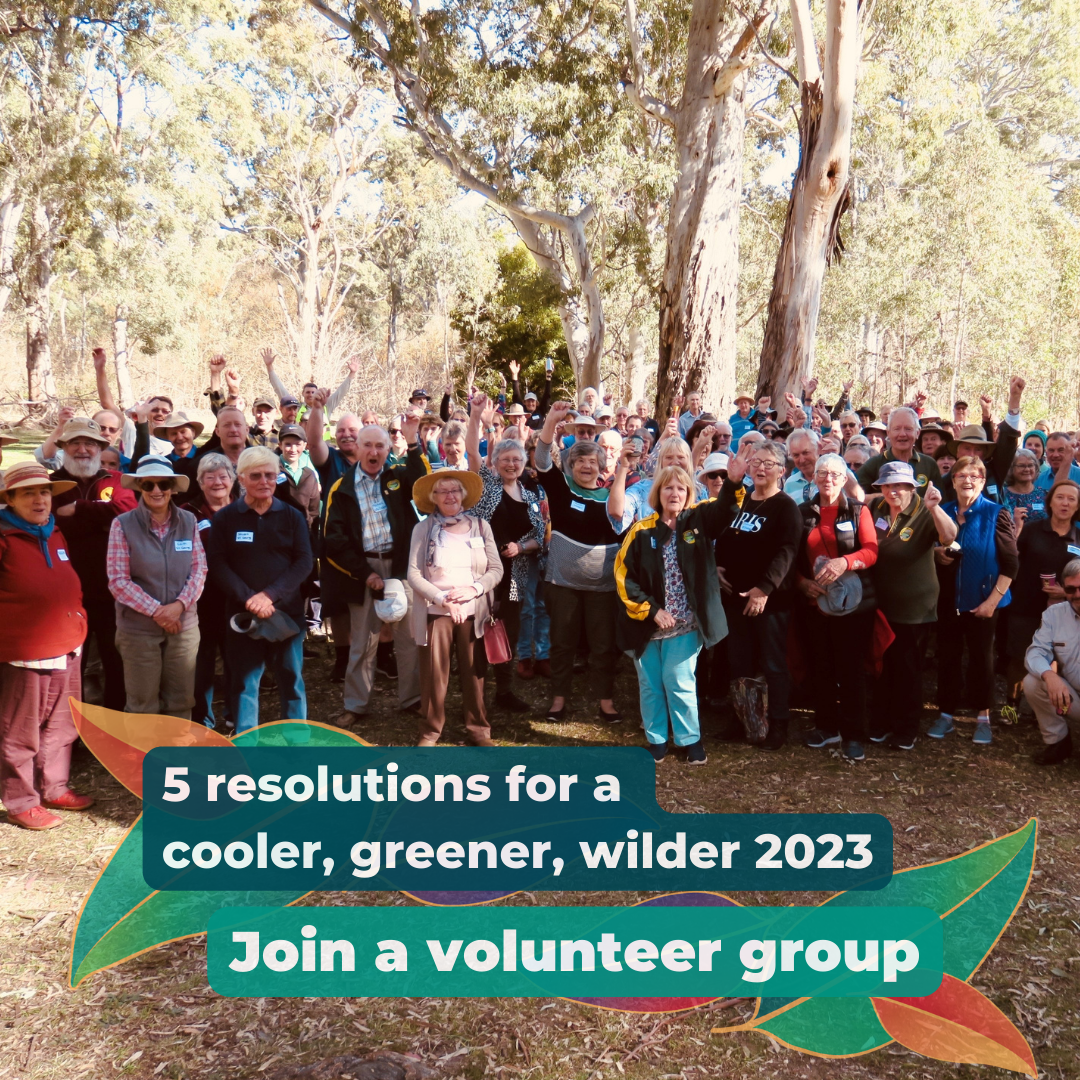 2. Join a volunteer group
There are lots of ways you can get involved with environmental initiatives around Adelaide, and plenty of community groups that are already doing incredible things.
If you're looking to join a volunteer group, there are many who are already registered with Green Adelaide, so you can find a group that fits with your interests and passions.
Or maybe you are already part of a group, but you need some support. Green Adelaide can assist environmental volunteer groups with their core needs, connecting them with funding sources, providing insurance, and even upskilling members of the group.
Discover how we can help your volunteer group.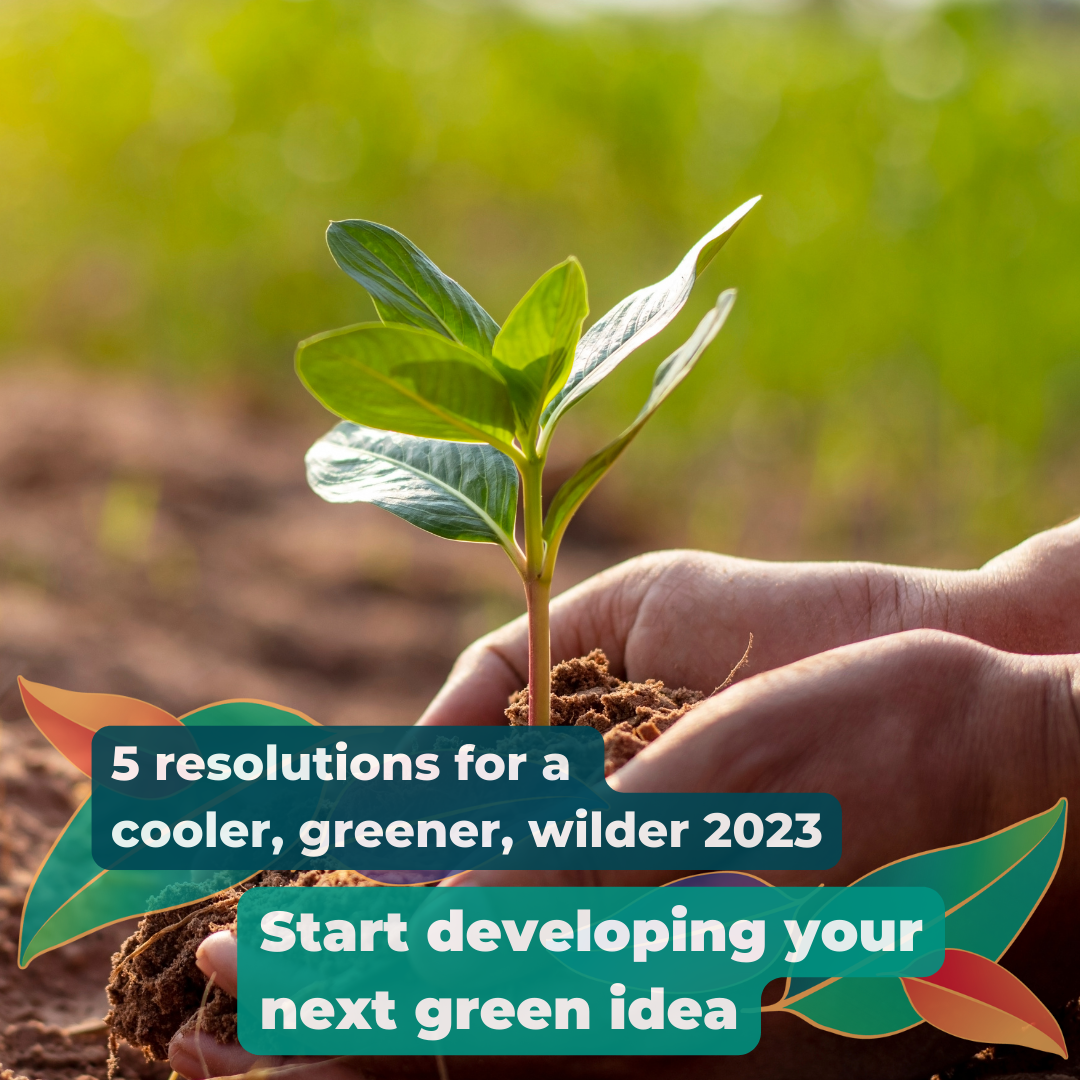 3. Start developing your next green idea
Do you have a green idea in mind but not sure how to make it a reality?
Our Grassroots Grants program is for individuals, community groups, or even schools to transform their local environments.
You could apply for funding to help bring your green idea to life.
The next round of our Grassroots Grants program is expected to open in autumn of 2023. Until then, be inspired by some stories from a few of our past grant recipients and start thinking of your next big idea.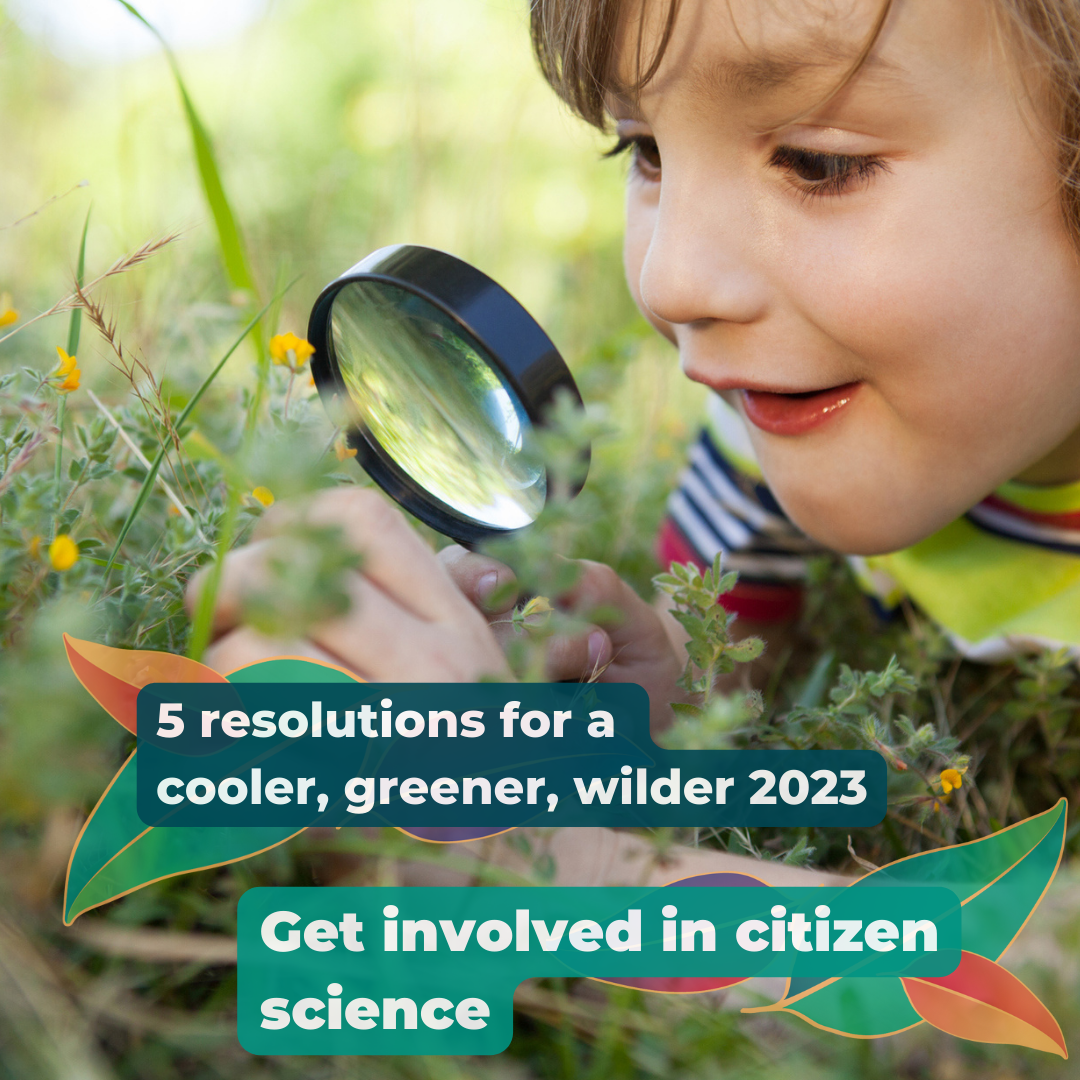 4. Get involved in citizen science
You could help researchers understand what native plants and animals are found around different areas of Adelaide by taking photos and recording your observations. This is called 'citizen science', and it is performed by members of the community.
There are a number of ways that you can get involved with citizen science projects, and many initiatives are accessible through a website or app where you can input your sightings.
For general observations, head to iNaturalist to enter a broad range of species or data sets. There are also several specific initiatives for species sightings. Check out a few of our favourites, including FrogWatch SA, Dragon Search SA or Wild Orchid Watch to learn more.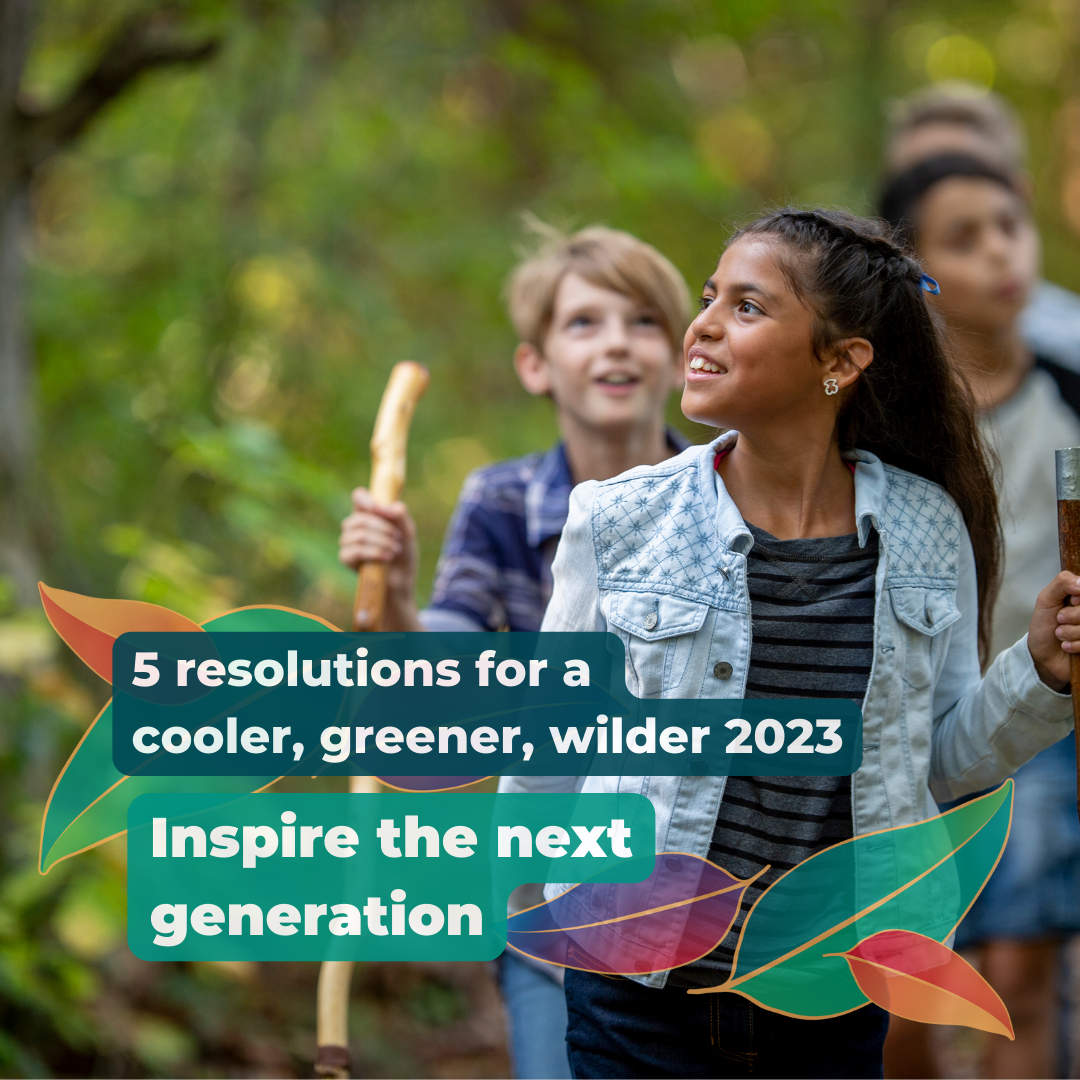 5. Help inspire the next generation
Are you a teacher or school staff member? Consider registering as a Sustainable School in 2023.
Sustainable Schools is a free program offered by Green Adelaide to help you teach about and connect to the natural world, lead informed action, and enable active citizens.
Sustainable Schools provides a range of tools, resources and support strategies. Discover how you can get involved.
Still not sure about your resolutions?
Are you unsure where to start on your new year's resolutions? Maybe some time in nature will help to inspire your next step.
From nature playgrounds you can explore with the kids, to beaches you should check out in summer, to underwater adventures you can experience through snorkelling, and wetlands where you can take in the serenity, there are lots of places you can connect with nature across Adelaide.