Nominations are now open for the 2023 SA Environment Awards – including Green Adelaide's Pelzer Prize – which will unearth some of the state's most dedicated environment champions. Read on to find out more.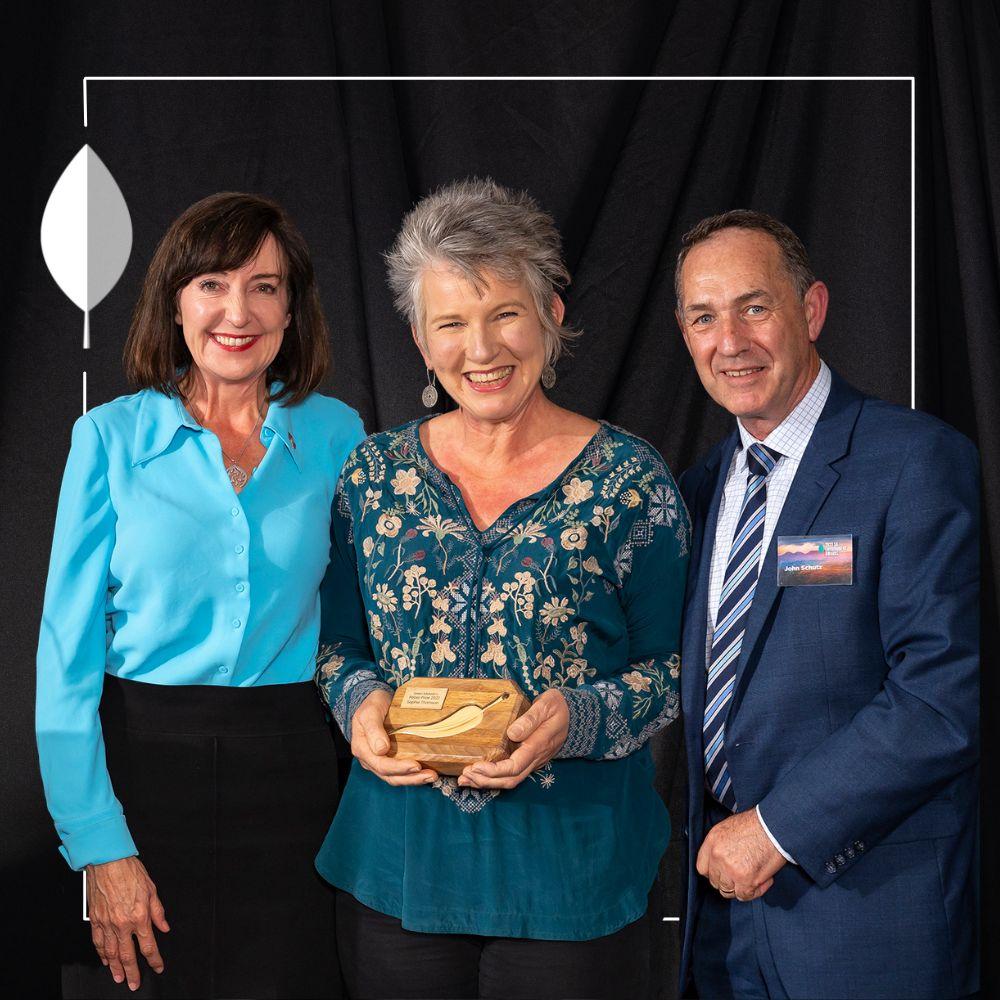 Presented by the Conservation Council of South Australia in partnership with Green Adelaide and the Department for Environment and Water, the awards acknowledge individuals, groups and organisations that dedicate their time, expertise, and passion to care for our precious natural environment.
Conservation SA CE Craig Wilkins says the SA Environment Awards are a fantastic opportunity to not only showcase the incredible work of individuals and collectives who are passionate about the environment, but also to celebrate and thank them for their valuable contribution.
"We know that nature is everybody's business, and we applaud anyone who takes an interest and plays an active part in caring for the environment, now and into the future," Mr Wilkins said.
Nominations are open across six categories:
Jill Hudson Award for Environmental Protection – Now in its 26th year, this award recognises an individual living in South Australia who has made an outstanding contribution to protecting the state's environment.
Pelzer Prize – Championed by Green Adelaide, the Pelzer Prize recognises a conservation leader or environmental champion who works towards restoring landscapes, creating habitat for wildlife, connecting people to nature, or cleaning up natural spaces.
Leif Justham Young Achiever Award – Named for inspiring young climate activist Leif Justham, this award recognises individuals (or groups of young people) under the age of 28 who have made a significant contribution to protecting the state's environment
Working Together Award – Recognises groups or organisations whose program has recently achieved significant results for our environment.
Innovation Award – Recognises an individual, organisation or company for developing or applying an innovative solution towards a sustainable future.
Conservation Science Prize – A new award that recognises the development of application-ready research or the successful application of science and research into real-world conservation outcomes.
While the awards have been running since 1998, it's the third year Green Adelaide's Pelzer Prize has been awarded.

Green Adelaide Board Presiding Member Professor Chris Daniels said the quality of past nominations has highlighted how passionate people are about making a significant difference.
"The Pelzer Prize acknowledges the environmental efforts made by members of the community and organisations to support our drive for a cooler, greener and wilder metropolitan Adelaide," he said.
The award is named in honour of Adelaide's first city gardener – August Wilhelm Pelzer – who played an enormous role in transforming the city landscape.
Last year renowned horticulturalist Sophie Thomson was recognised with a Pelzer Prize for her passionate commitment to gardening, but more importantly conveying the benefits that accrue to our environment and overall community wellbeing.

Professor Chris Daniels said that Sophie is a superb example of someone who has a tremendous love of nature, which is rivalled by her enthusiasm to make a practical difference.
"She has a fantastic ability to bring others along on the journey with her, and inspires them to find small ways to make a difference too," Professor Daniels said.
More details about the 2023 SA Environment Awards can be found at the SA Environment Awards website.

Nominations close at 5 pm on Friday 21 April 2023.