Kaurna elder and native title activist Uncle Jeffrey Newchurch backs the Adelaide National Park City movement. Find out more and get involved in Adelaide National Park City Month.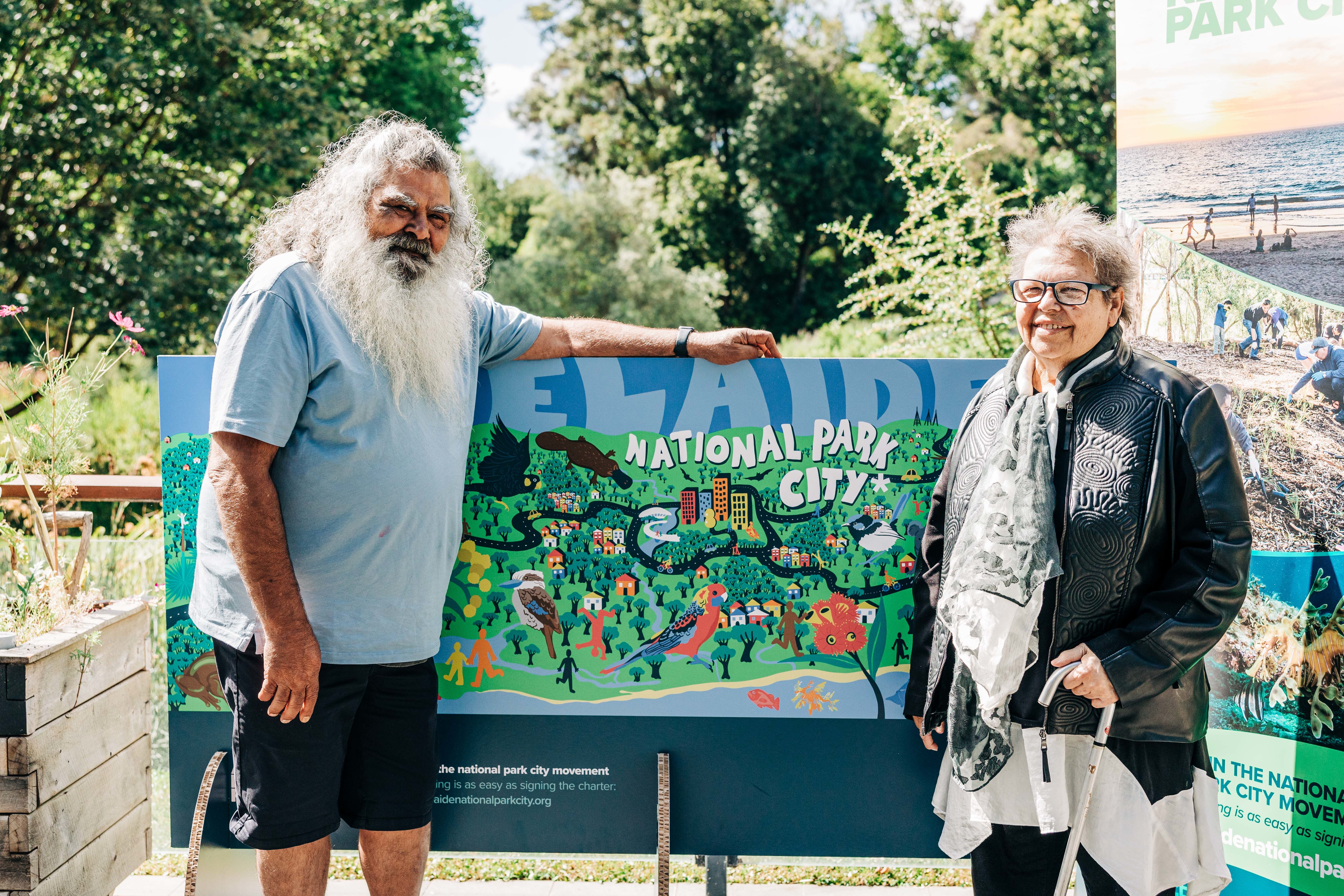 Adelaide's National Park City movement reached a major milestone late last year with the UK-based global National Park City Foundation awarding Adelaide the status on Friday, 10 December 2021, which will be celebrated this June for Adelaide National Park City Month with more than 100 events planned.

Green Adelaide Board Presiding Member Professional Chris Daniels said that the Adelaide National Park City movement is about connections between people and nature, Kaurna Yerta (Country) and community.
"We are committed to strengthening the relationship with the Kaurna Miyurna (Kaurna people) to help introduce a world-leading model for cultural engagement," Professor Daniels said.
"This movement will help build capacity of everyone to better understand Aboriginal cultural knowledge, values and lore, such as the benefits of cultural burns, as well as embedding these traditional practices in our environmental projects and programs."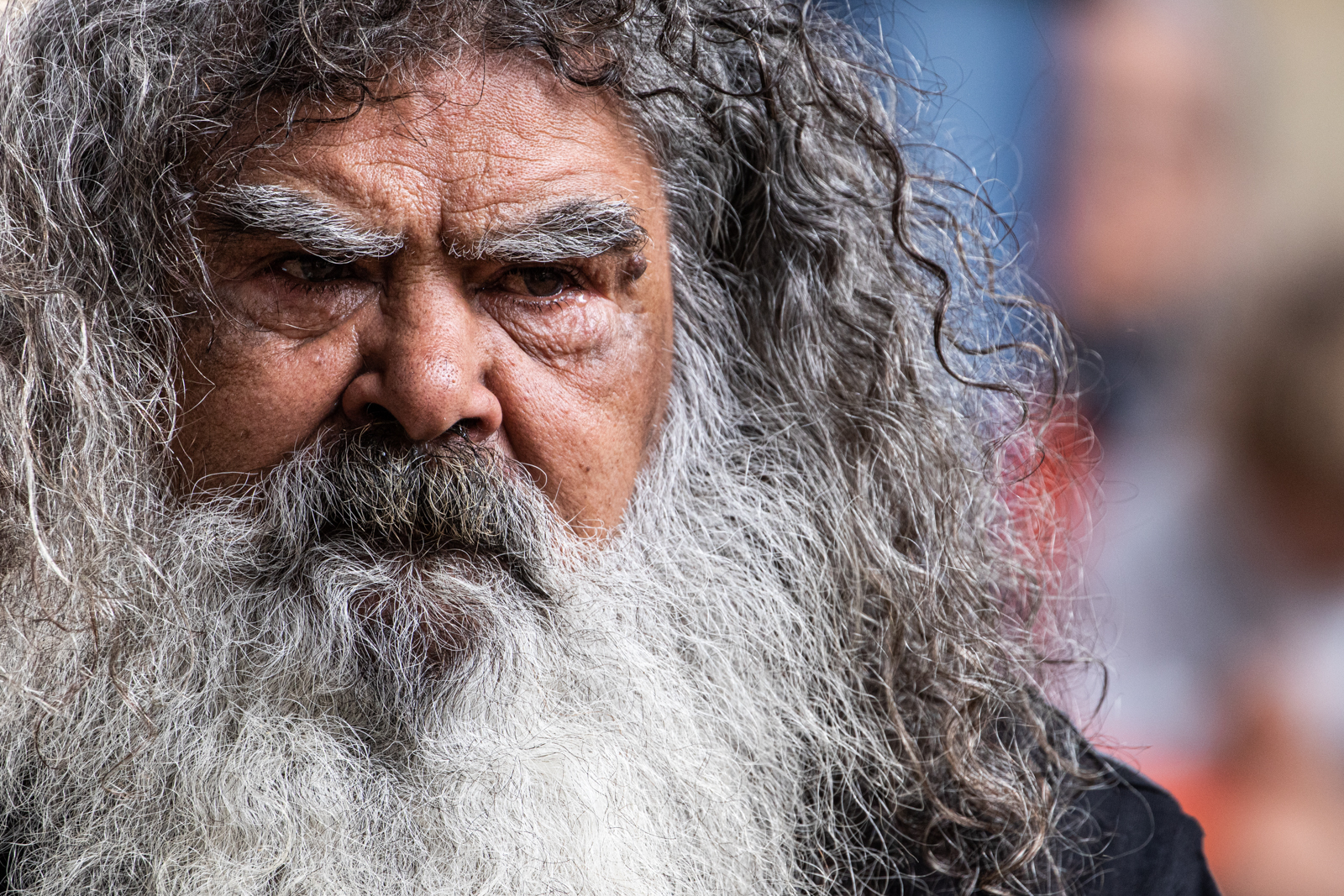 Uncle Jeffrey Newchurch is a current member of the Kaurna Yerta Aboriginal Corporation – the legislated body in charge of managing Kaurna's native title affairs – and has been heavily involved with the Adelaide National Park City movement.
He knows the importance of connecting with Country for both Aboriginal and non-Aboriginal people, and the power of bringing Kaurna knowledge back to the land.
"We already work a lot with government around the co-management of parks, and this has been important to connect with Country and bring traditional knowledge back to the land," Uncle Jeffrey said.
"For example there's the Adelaide International Bird Sanctuary National Park - Winaityinaityi Pangkara in the north, and Glenthorne National Park-Ityamaiitpinna Yarta in the south of the city
"So, it makes sense that Kaurna is part of the Adelaide National Park City movement."
Uncle Jeffrey also played a key role in gaining the Kaurna people native rights to the Adelaide Plains in 2018, making it the first native title claim for a capital city in Australia.
"We need to place our environment at the centre of our decisions, and ensure succession planning so we can all – nature and all people – continue to enjoy Kaurna Yerta (Country) together," Uncle Jeffrey said.
"We need to tell our story of Tarntanya Wama (Adelaide Plains) together to heal souls, and heal as a community – we must enjoy and educate together."
Last year, a strong example of healing together was the first cultural burn in an Australian capital city, and the first on Kaurna Yerta (Country) since colonisation at Tuthangga (Park 17) in the city's parklands.
The Kaurna community with City of Adelaide, Green Adelaide and the Department for Environment and Water worked together to make this cultural burn a reality, with assistance from Indigenous Fire Practitioner Victor Steffenson.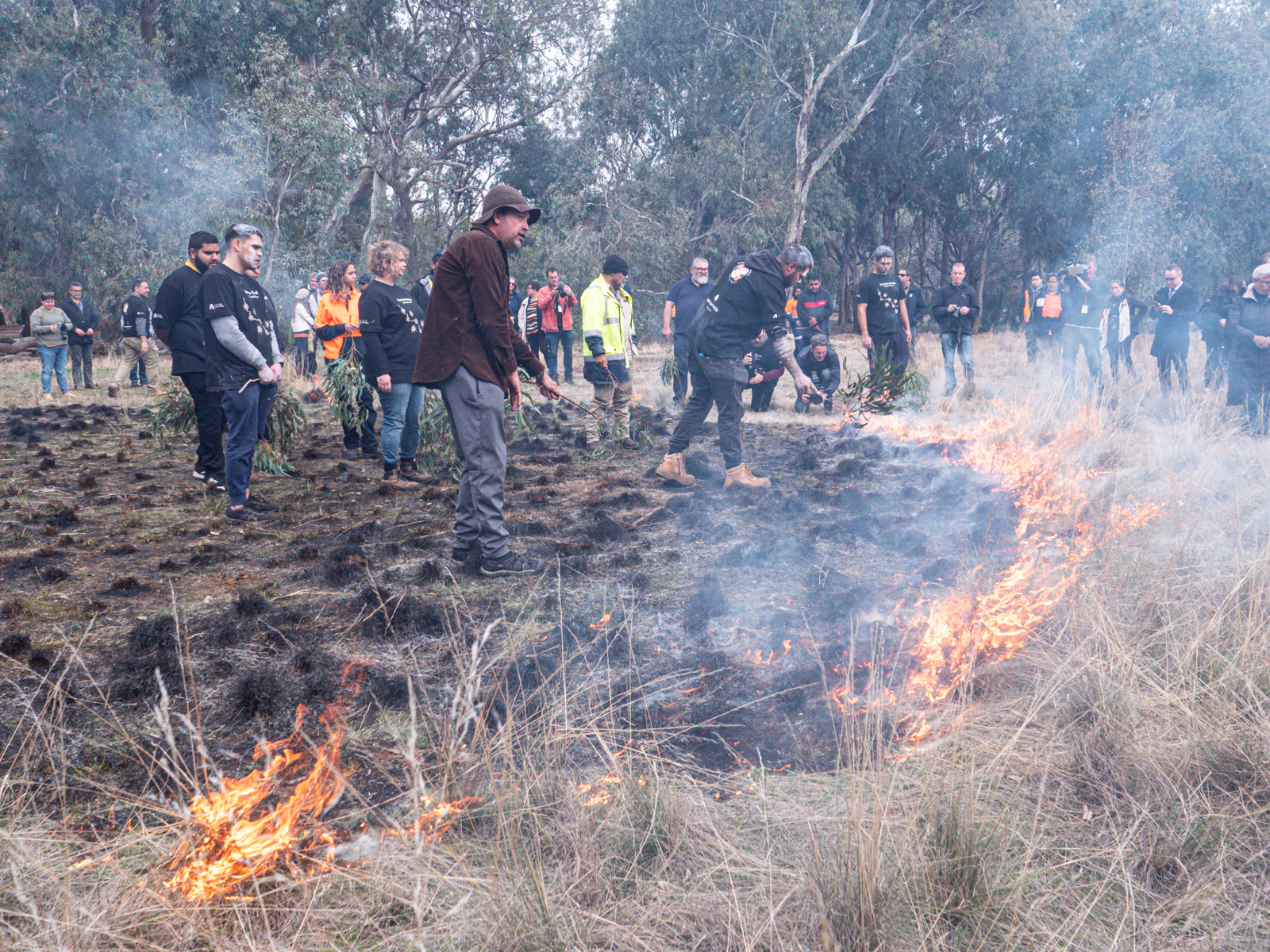 Uncle Jeffrey said that cultural burns not only help Aboriginal people connect with our Country, but they also reduce bushfire risk, and the smoke produced is important for germination of seeds and regeneration of plants.
"I am pleased to already be working with government and the community to integrate traditional knowledge into the management of the environment.
"The Adelaide National Park City movement is all about forging relationships like this to improve the lives of all people – Aboriginal and non-Aboriginal – and this value is the way forward.
"It positions us together, and we'll become custodial guardians together of Tarntanya Wama [Adelaide Plains]."
National Reconciliation Week

We all have a role to play when it comes to reconciliation, and in playing our part we collectively build relationships and communities that value Aboriginal and Torres Strait Islander peoples, histories, cultures, and futures.

The dates for National Reconciliation Week are the same each year of 27 May to 3 June. These dates commemorate 2 significant milestones in the reconciliation journey— the successful 1967 referendum, and the High Court Mabo decision.
Our commitment to reconciliation
At Green Adelaide, we are committed to strengthening relationships with the Kaurna Miyurna (Kaurna people) through our partnership with the Warpulai Kumangka (meaning working together) strategic advisory group.
Read more about them and our Kaurna engagement commitment on our about webpage.