Ever wondered what gets washed into Adelaide's rivers and creeks after a heavy rain? Find out how we stop rubbish from entering our waterways and what you can do to help.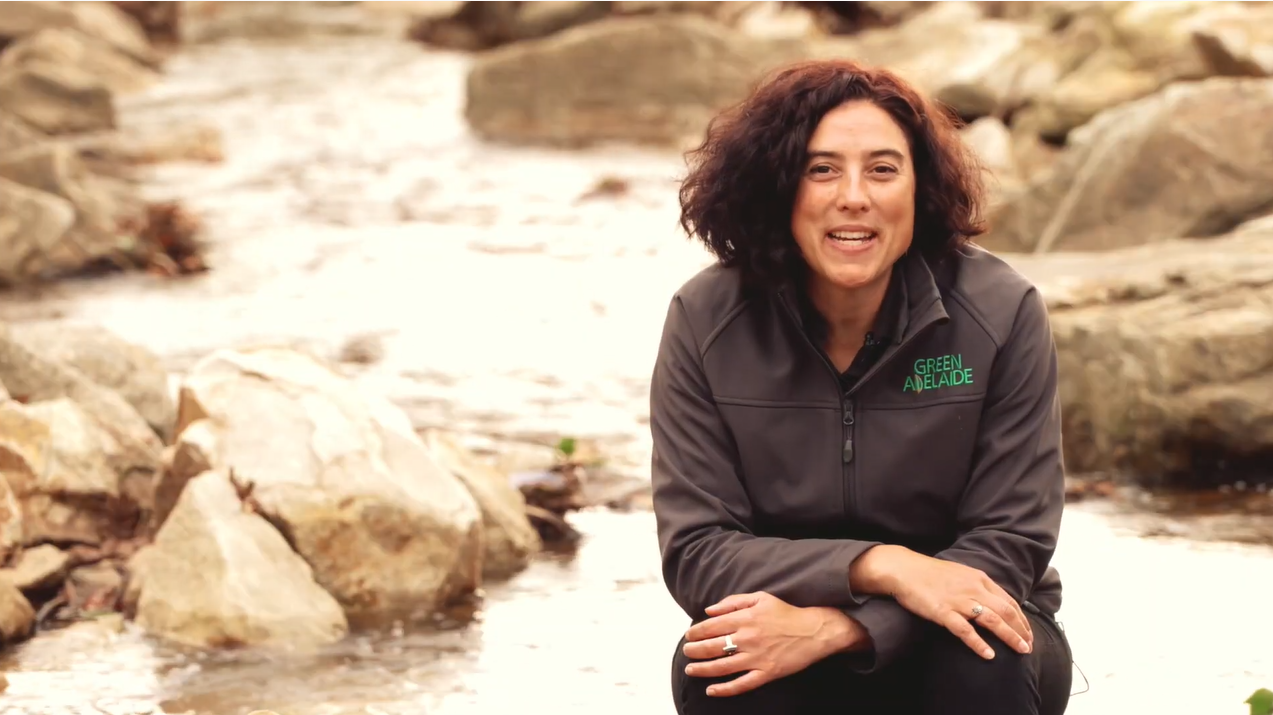 One thing we've had a lot of lately is rain! We all know how great rain can be for the environment and our waterways, but have you ever stopped to think about what else gets washed into the stormwater when it's bucketing down outside?
Well, we can tell you…it's wallets, prams, jewellery, coffee cups – just to name a few things.
Thankfully, there's a way we can stop all this rubbish polluting our waterways and there's a lot you can do around your home and garden to help.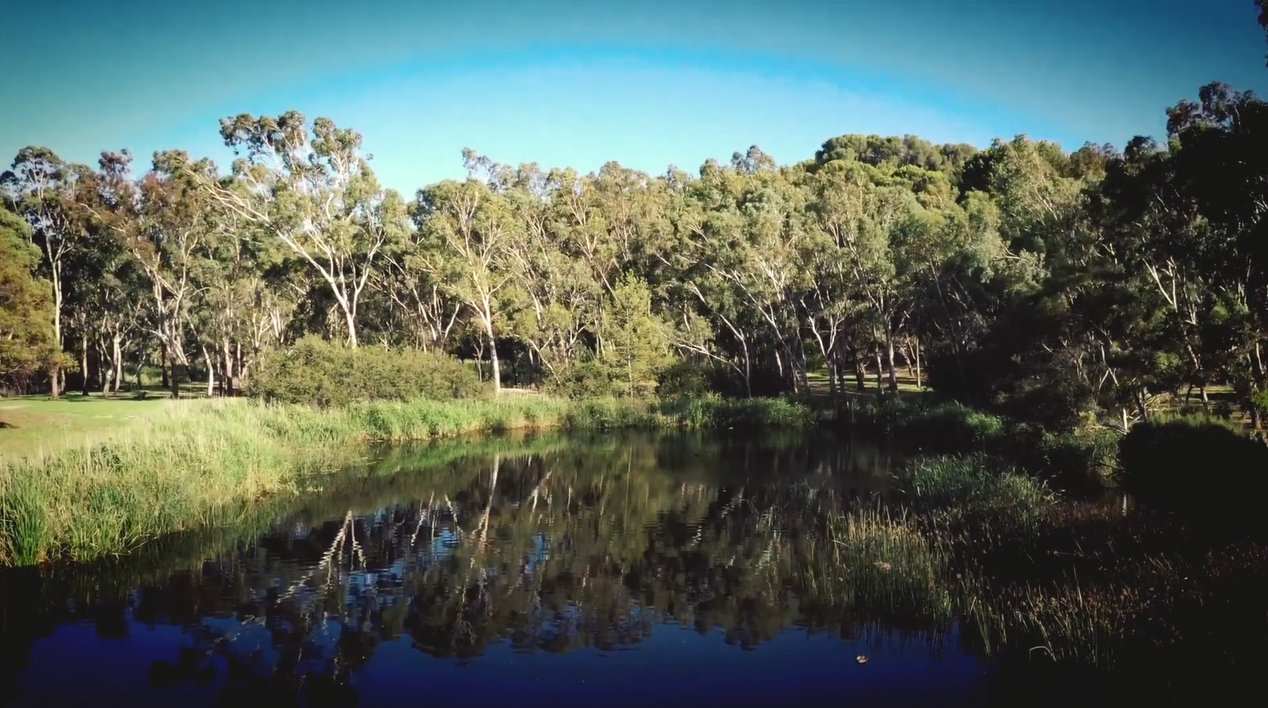 Why is it important to keep rubbish out of our waterways?
Adelaide's waterways are the rivers, creeks and wetlands that run throughout the city and the suburbs. They are one of the few remaining natural landscapes in our environment that can support a diverse ecosystem of native plants and animals.
This range of native wildlife includes 244 species of birds, 27 mammals, 47 reptiles, 13 freshwater fish and 7 species of frogs.
It's important for us to keep our waterways as healthy as possible, as these native animals are vulnerable to changes caused by human activity.
Healthy waterways also provide many recreational benefits for the community and create places for people to connect with nature.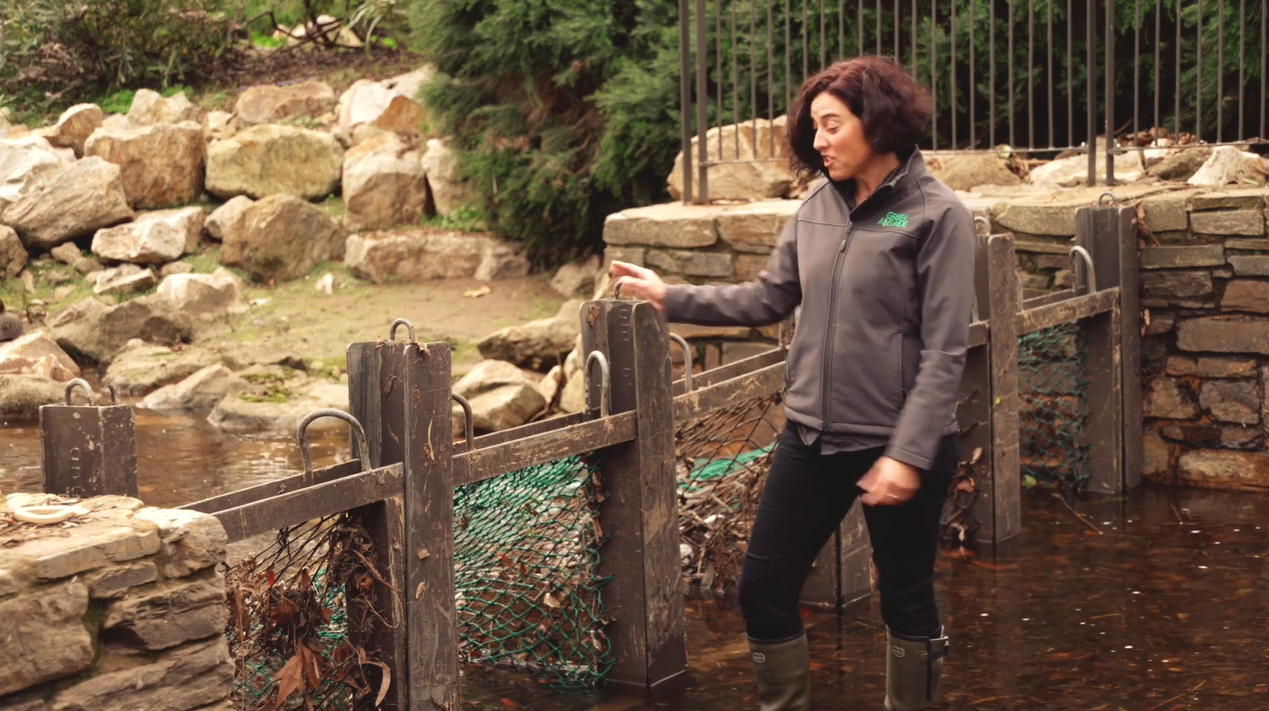 How do we stop rubbish entering our waterways?
One of the ways we stop rubbish entering the waterways is with trash racks. These are structures with nets that trap rubbish and let the water pass through.
We also collect rubbish with floating booms over waterways and purpose-built sedimentation basins, which collect all the dirt that comes out of the rivers.
All these are also known as Gross Pollutant Traps or GPTs. Over the last year, our GPTs in the Torrens and Patawalonga catchments, have collected the equivalent of 2 Olympic-sized swimming pools worth of leaves, twigs, vegetation and sediment!
That's all the rubbish that would otherwise go straight down the river, all the way to the coastline. So these GPTs are also protecting our marine environment and the precious habitats in the Gulf St Vincent.
Find out more in Trash Talk with Dr Nadine Kelly below:
If leaf litter and rubbish isn't prevented from entering the waterways, it'll pollute our water and make it unsafe for all the plants and animals, and it can even cause blockages in the waterways that disrupts their flow.
The more it rains, the more rubbish washes up. When we reach about 10 mm of rain, we have to clear the trash racks so they don't overflow.
The majority of stuff that washes up in these trash racks is leaves and twigs. But we also find a lot of other rubbish – everything from baby toys, beanbags and gas cylinders, to drink cans and coffee cups.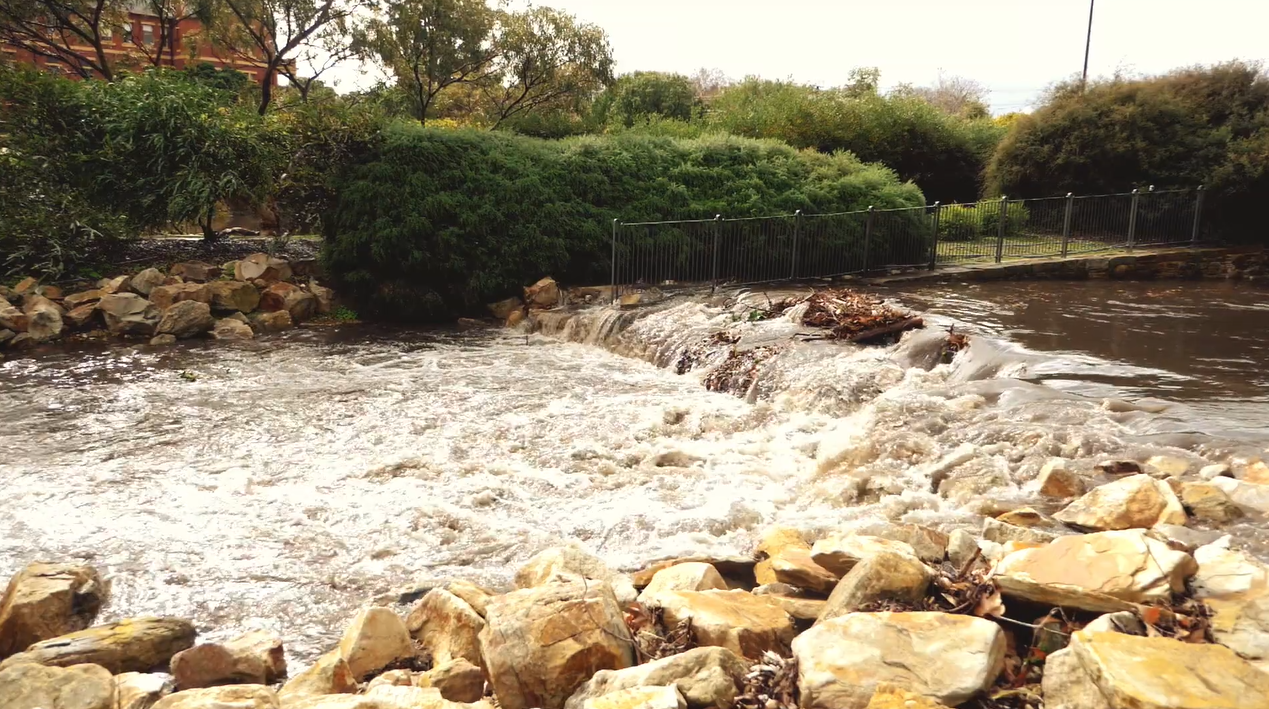 What else can be done to help protect our waterways?
There's also a lot you can do around your home and garden to help prevent rubbish from entering our waterways. Here's 4 simple ways you can help:
1. Keep outdoor surfaces pollutant free
Keep your outdoor surfaces such as paved areas, roofs, and concrete driveways free of pollutants like fertilisers, pesticides, oil, petrol, and dog poo. This will prevent unnecessary pollutants from entering the stormwater and flowing straight into your local waterway.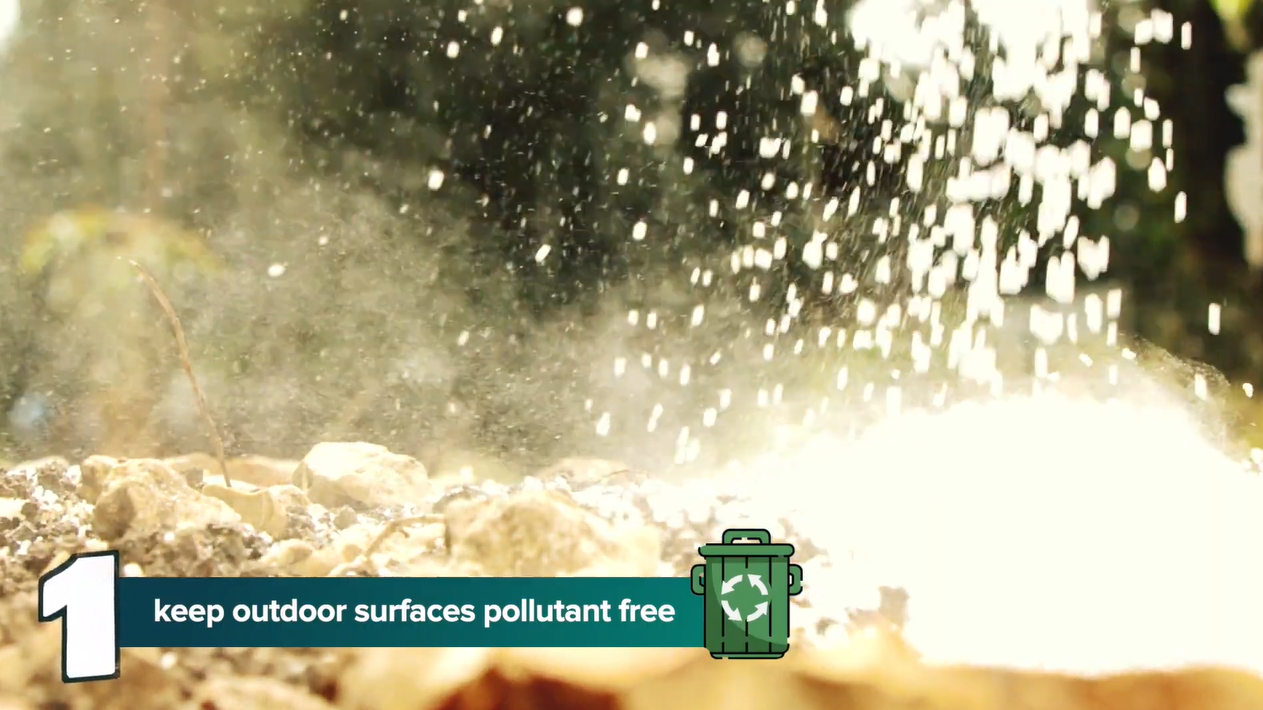 2. Bin your litter
You would think this one goes without saying, but we still find a lot of litter such as cans, chip packets, plastics and coffee cups getting collected in trash racks. So make sure you bin your litter so it doesn't make its way into the stormwater in the first place.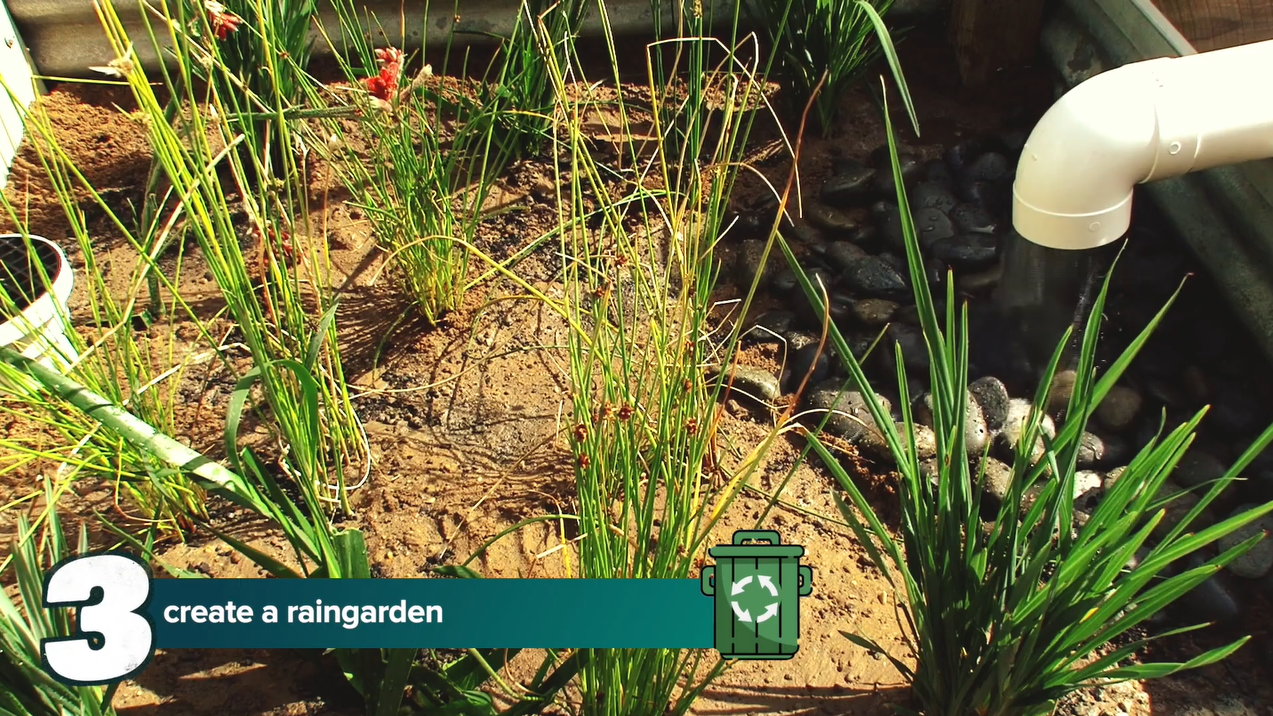 3. Create a raingarden
You can adopt water sensitive urban design practices in your home. For example, you could create a raingarden. A raingarden is a wonderful way to slow down and clean up stormwater before it enters our waterways.
There are many different types of raingardens and they are easier than you think to build. Here's some tips on how to make a raingarden.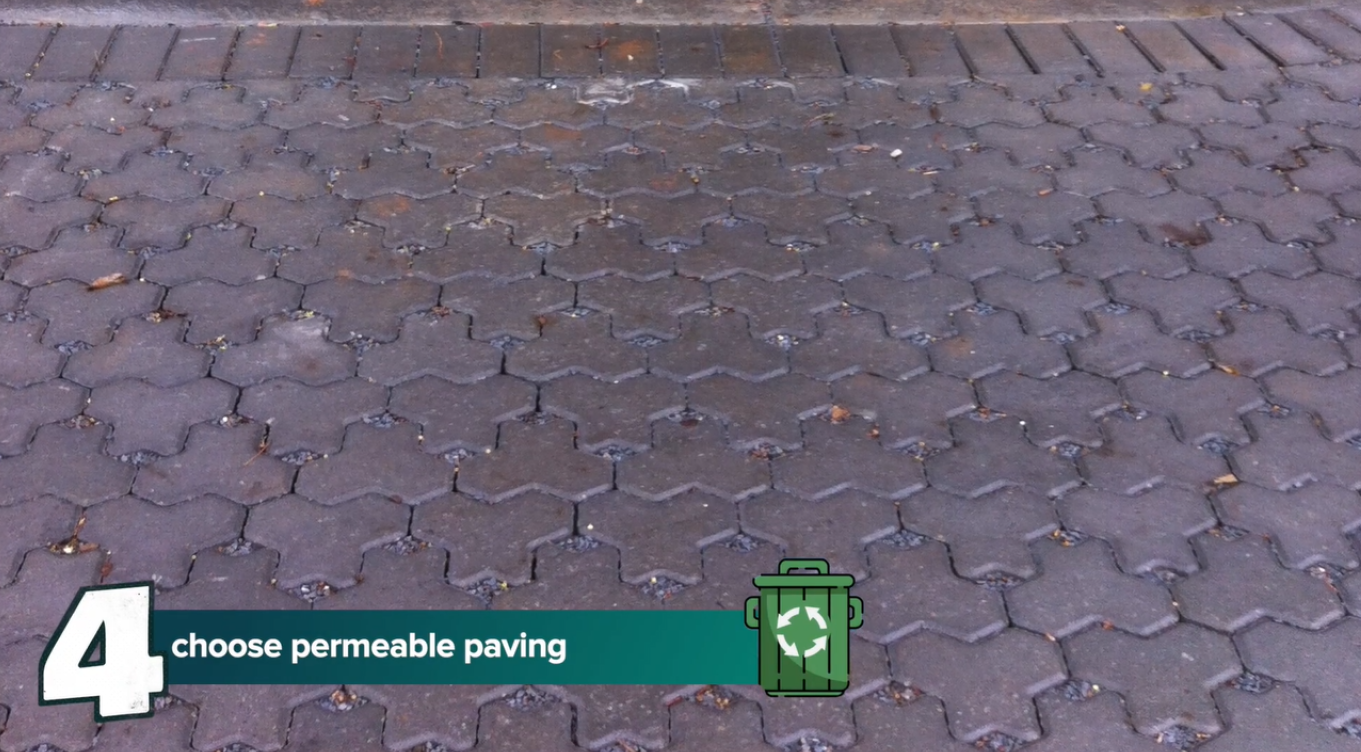 4. Choose permeable paving
Permeable paving allows water to soak through while filtering pollutants, so it can be a much better option on your driveway or footpath instead of regular paving or concrete.
It also has the added benefit of allowing rainwater to soak into to the roots of your trees. More water in your garden, means a healthier green space.
So next time it rains, spare a thought for what might be getting washed up into our waterways and help us work towards healthier rivers and a greener Adelaide.
Learn more about Adelaide's water resources
Find out how groundwater is being replenished at Adelaide's creeks and wetlands.
Like to learn more about Adelaide longest river? Here's everything you need to know about the River Torrens.
This blog was originally published on Tuesday 27 September 2022.