If you're in the exciting stages of building a new home or simply changing your garden, and lucky enough to have mature trees on your block, there's lots of good reasons to keep them.
In general, trees and thriving gardens have the power to improve our homes and lifestyles, while combatting environmental challenges.
But mature trees offer something extra special. They are a beautiful feature of any garden, which helps to raise the value of your property, but environmentally they're also beneficial in keeping suburbs cooler and providing habitat for some of our most precious species.
So, if you're wanting to incorporate a mature tree in your new garden design, here's what you need to know to get started and why it's important – for you and your home, and the environment.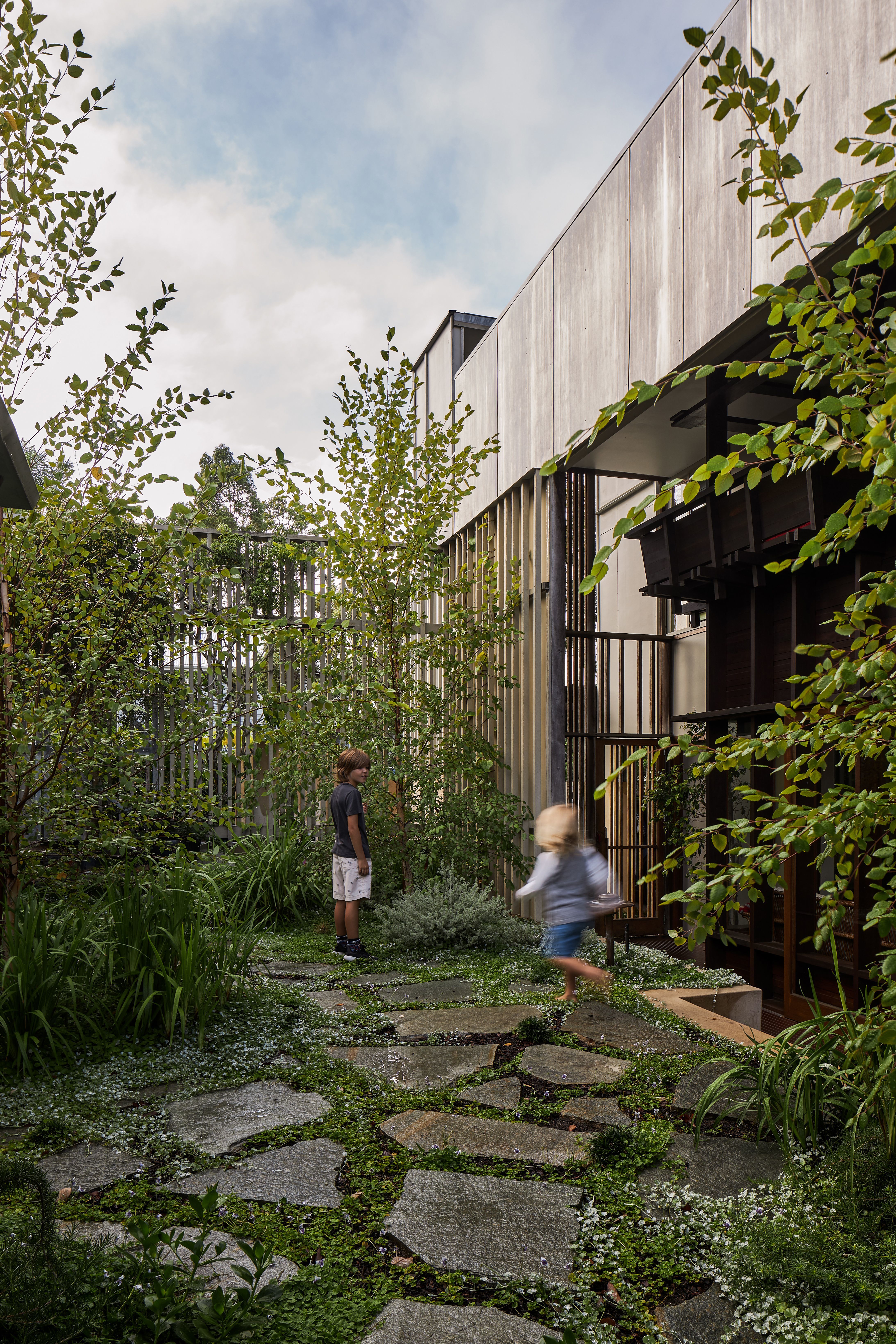 What is a mature tree and why are they important?
We all know how beneficial trees are – they're crucial in providing habitats for wildlife, clean air for everyone and much-needed shade for our properties in the hot Adelaide summers.
If that wasn't enough, retaining and planting trees can provide financial savings and gains.
Several studies show boosts to house value in leafy neighbourhoods and their shade can greatly improve the thermal comfort of our homes, which reduces energy costs – all while cutting down on greenhouse gases produced by air conditioning.
Mature trees are even more special. These are trees that are close to the full height and crown size expected for their species and environment.
According to this study, people who live in neighbourhoods with a tree canopy coverage of 30% or more have been shown to experience a third less stress.
Mature trees already have the size to create a much larger canopy area. So, while it's great to have any type of tree in your yard, having a mature tree gives you next-level greenie points.
How to incorporate mature trees in my garden design?
It's important to think about mature trees as early as possible in the building or landscaping stages of your new property. Start with these ideas:
Keep the surrounding soil area free
You should make sure there's a generous soil area around your mature tree – and by soil area, we mean an area of natural or newly prepared ground with no structure below or above it.
Aim for about 60 square metres around your mature tree.
This gives your tree plenty of room to keep growing, so that it will ultimately shade your house and garden.
Allow for a setback
If you're early on in the process, and you're still in the planning stages for your new home, it's a good idea to design it with enough space between the house or other buildings and the fence line – commonly referred to as a setback.
Side setbacks offer more opportunities for planting to shade houses, attractive views from living spaces, and greater biodiversity. See the Guide for ways to plan your setbacks to keep your trees thriving, while helping manage water run-off from the house. This will be good for the tree and an opportunity for a great outdoor space.
Protect the roots
You'll need to make sure the mature tree's roots aren't disturbed, and water can get to them. Use permeable surfaces, such as gravel and steppers around the house.
For the area under your tree, choose plant species that don't need much sunlight and have shallow roots. This ensures that the plants don't die, and that their roots are not competing with the tree roots. Native groundcovers work well – you can find some ideas on the State Flora website.
Accommodate the protection zones
When designing your house, you should make sure it accommodates the Tree Protection Zone (TPZ).
This refers to a combination of the tree's root area and crown area that needs to be protected from construction disturbance.
Then there's the Structural Root Zone (SRZ), which is the area around the base of a tree required for the tree's stability in the ground.
This all gets a bit technical, but there's some handy formulas in the Adelaide Garden Guide for New Homes to help you out. Or you can consult with an arborist to get their expert help.
Seek expert help
If you're unsure, you can always speak to an arborist to get advice on the tree's health, structure and the space they need.
Speaking of expert help, the new Adelaide Garden Guide for New Homes has all the detail you need about retaining a mature tree in your new build. More on that below!
Greening our neighbourhood
As housing density increases across urban Adelaide, largely because of the subdivision of blocks, keeping mature trees in your garden when you build a new home is just one thing you can do to help improve tree canopy and green cover in your neighbourhood.
And it'll help pave the way towards the SA Government's target of increasing urban green cover by 20% across metropolitan Adelaide by 2045.
The new Adelaide Garden Guide for New Homes has been specifically created to help owners and property developers create green spaces in their subdivided properties.
The guide was developed because for the first time in SA's planning history, there is now a mandatory requirement in the Planning and Design Code to plant trees and have a minimum proportion of garden area if you are building a new house or home extension.
It was developed by Green Adelaide, the State Planning Commission and Clover Green Space and is aimed at metropolitan home builders and developers.
If your home is already established, you'll still find plenty of tips on how to improve your garden.
See the summary document or the full guide for step-by-step advice about how to plan, design, plant and maintain your garden when building or purchasing a new home on a small block.