Enter now to win a $250 gardening pack. All you have to do is complete a short 10-question survey to share your gardening habits.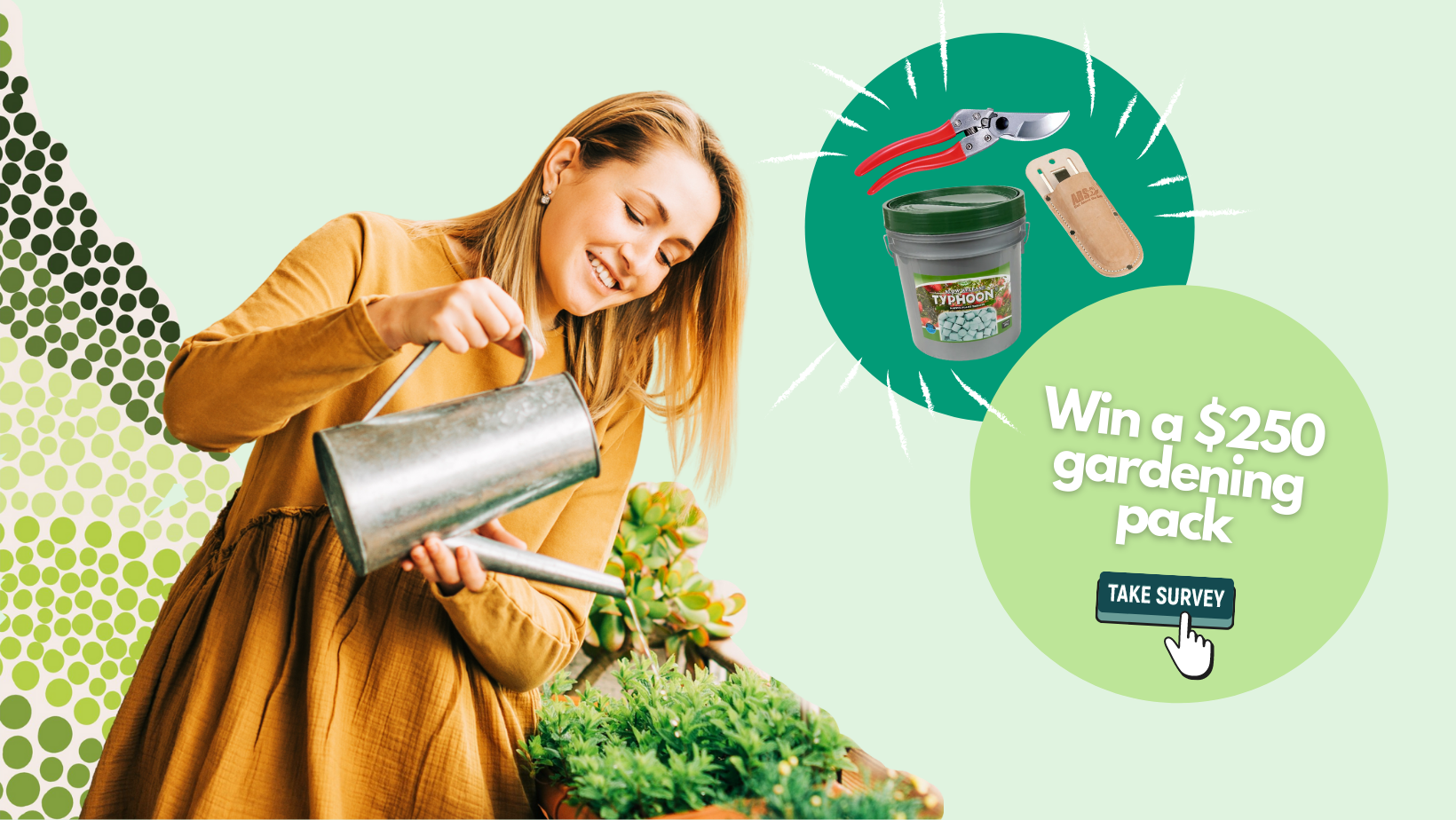 Its autumn planting season, and to spread the gardening love our friends at Arborgreen have offered up a special $250 prize pack of planting gear to help get you started, and to give your plants some extra support.

Prize pack includes:
• 1x 10kg Typhoon native fertiliser tablets
• 1x ARS professional bypass secateurs
• 1x ARS leather secateurs pouch
All you have to do to enter is:
1. Fill out this short survey to help us gather some insights about the way Adelaidians like or would like to garden.
2. Be a subscriber to the Green Adelaide monthly newsletter. Not one yet? Subscribe now.
Good luck! Entries close at 5pm on 30 May 2022. A winner will be selected at random and contacted directly on 31 May 2022. T&Cs apply.

Just beginning your gardening journey? Head to our new gardening hub for how-to guides, tips and tricks.