You might know about the iconic hooded plover. But have you heard of its relative, the red-capped plover? Get to know this lesser-known beach-nesting bird.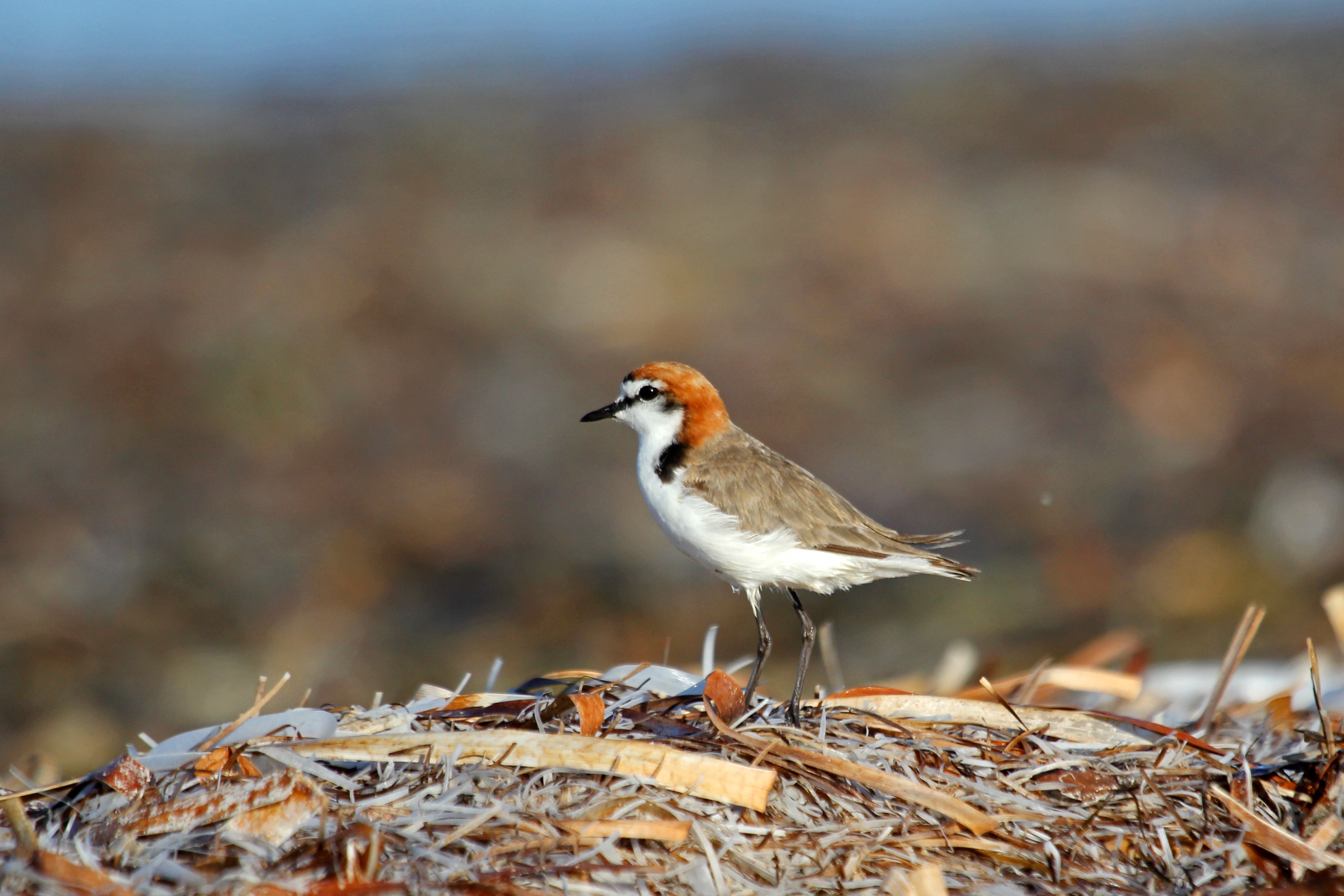 Red-capped plovers (Charadrius ruficapillus) are the smallest of Adelaide's beach-nesting birds and resident shorebirds. In fact, even the adult birds only weigh between 35 and 40 grams – about the same as a muesli bar!
Like the hooded plover, they nest on the sand during the busiest beach time of the year – August to February. While many birds live in coastal areas, there are actually only a few that nest smack bang on the beach. Different to our beloved hoodies though, some red-capped plovers (affectionately known as red caps) live in salt lakes and wetlands. However, red caps don't tend to travel, so if they've set up shop on the beach then that's where they'll stay.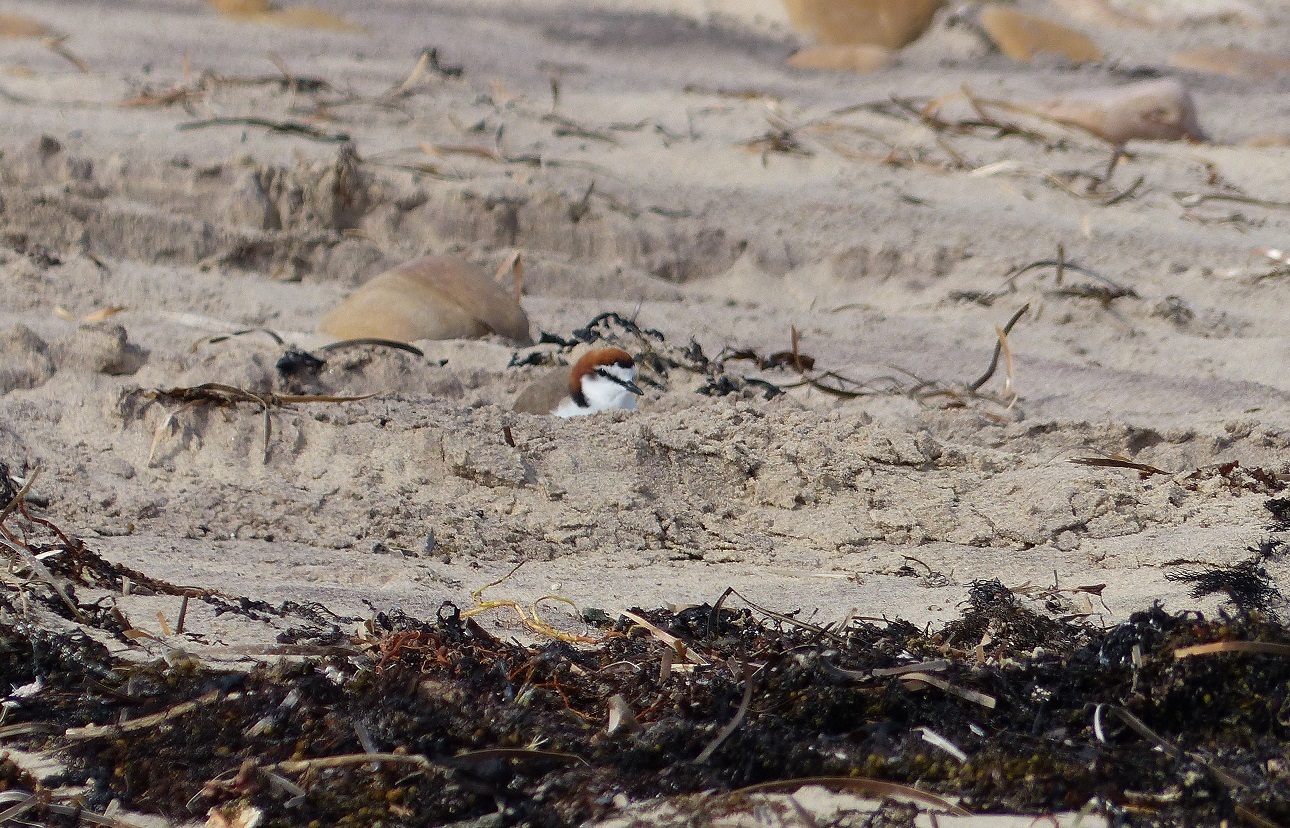 Red-capped plovers are the most widespread (i.e. found in the most places) of all Aussie beach nesters. On the Adelaide coast, the best places to spot these beautiful birds is West Beach, West Lakes Shore, South Port Beach and around the mouth of the Onkaparinga River.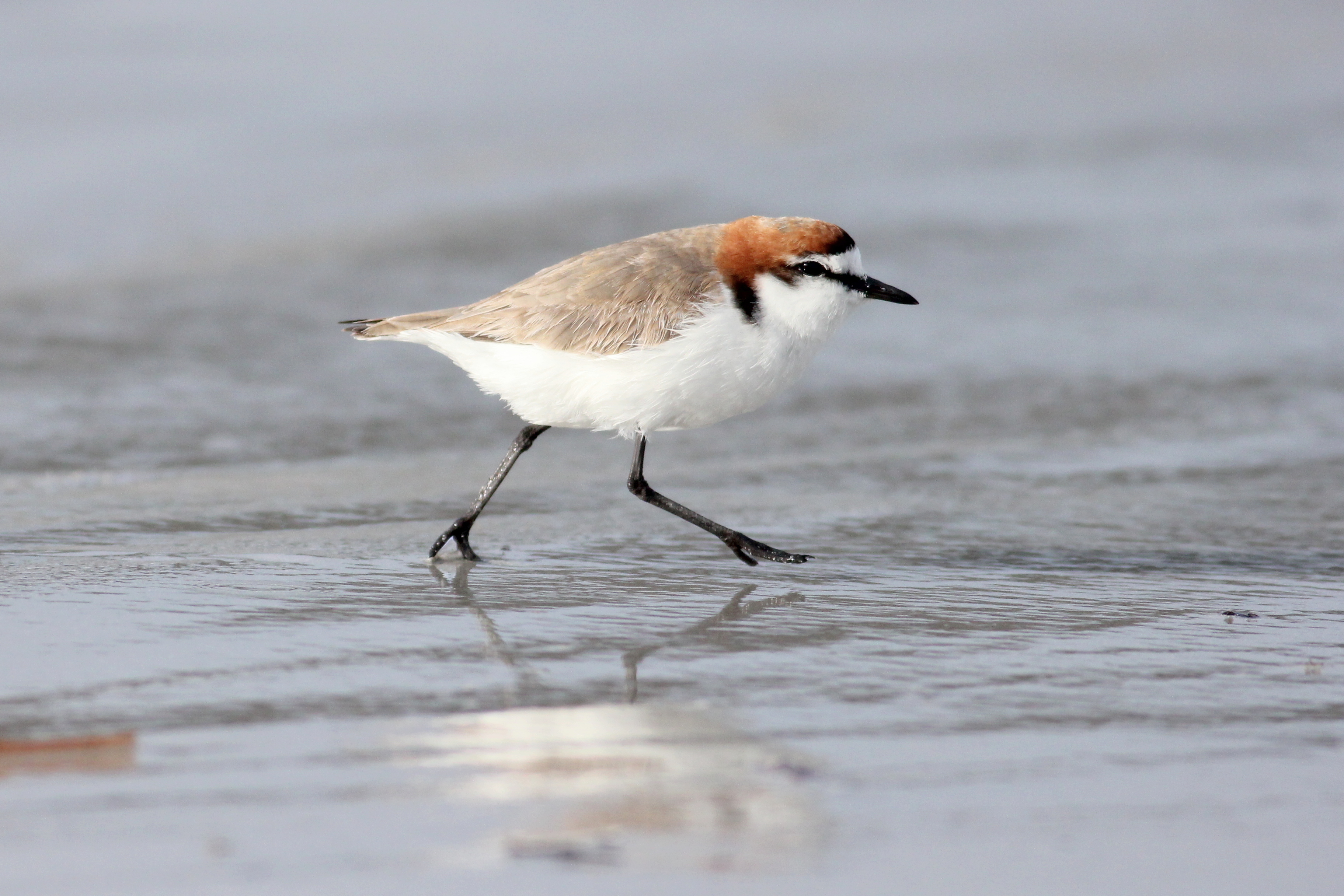 Are red-capped plovers native to Adelaide?
Yep. The red-capped plover is Adelaide born and bred, although, as we mentioned before, they can also be found in other places around the country. Sadly we can't claim them as a purely SA icon.
Are red-capped plovers migratory?
Nope. Red-capped plovers are not migratory. In fact, they tend to stay roughly in the same spot for their entire lives.
Are red-capped plover endangered?
So far, red-capped plovers have managed to escape any kind of endangered status (i.e. threatened or vulnerable – there's a whole thing with how these ratings are worked out).
However, through monitoring a small population of birds in Adelaide's west we've identified that their numbers are declining at least locally. The key indicator is decreased breeding success, meaning that fewer eggs are hatching and less chicks are surviving.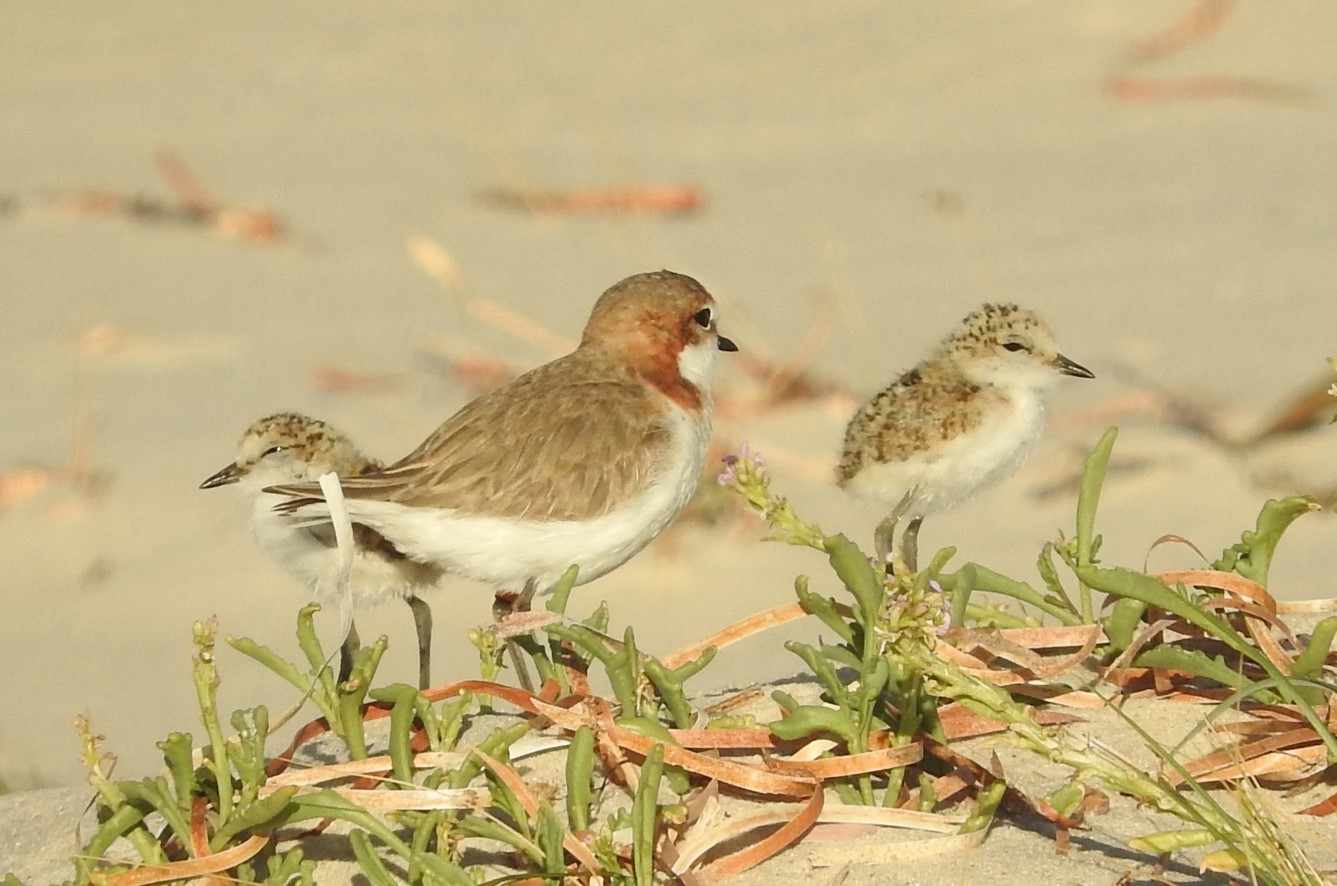 Raising a family on the beach
Like hooded plovers, red-capped plover eggs blend right in with the sand, protecting them from predators but putting them at risk of being accidentally trodden on by beach-goers.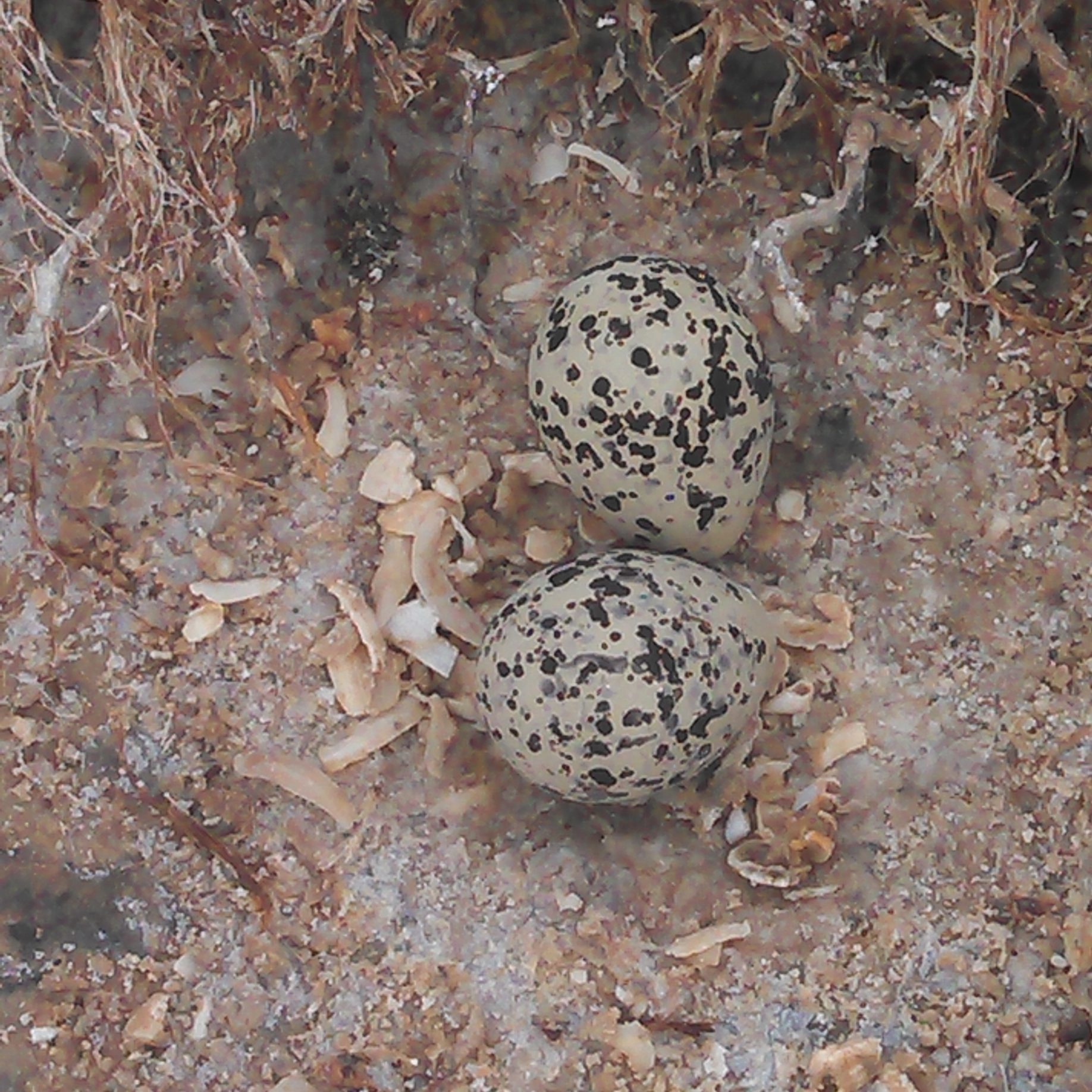 Red-capped incubate their eggs for 28–30 days. During this time the female, whose colouring is not as bright as her significant other, sits on the eggs during the day (to attract less attention) and the male takes the night shift.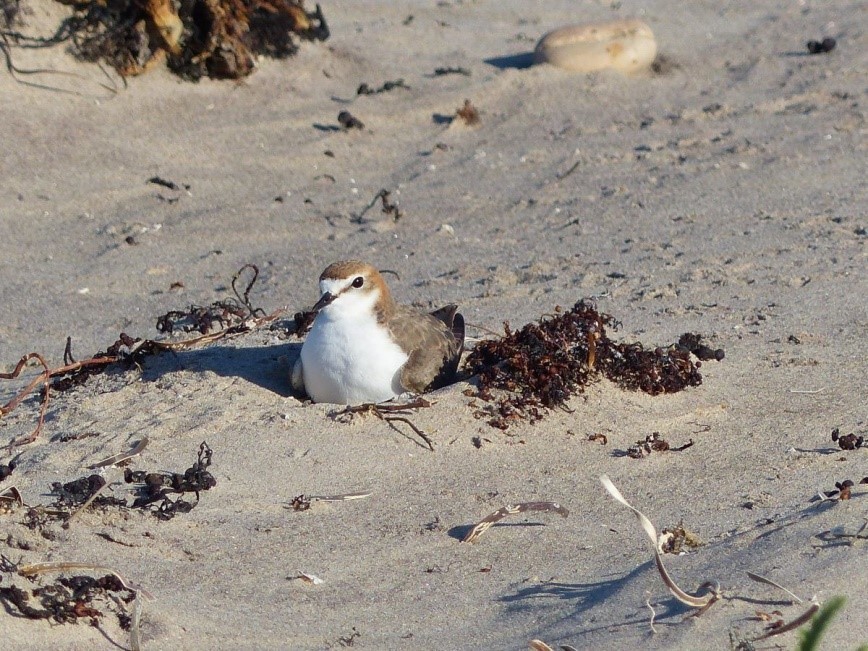 When the chicks first hatch, they are equally as small as those of our beloved hoodies (no bigger than a 50-cent piece).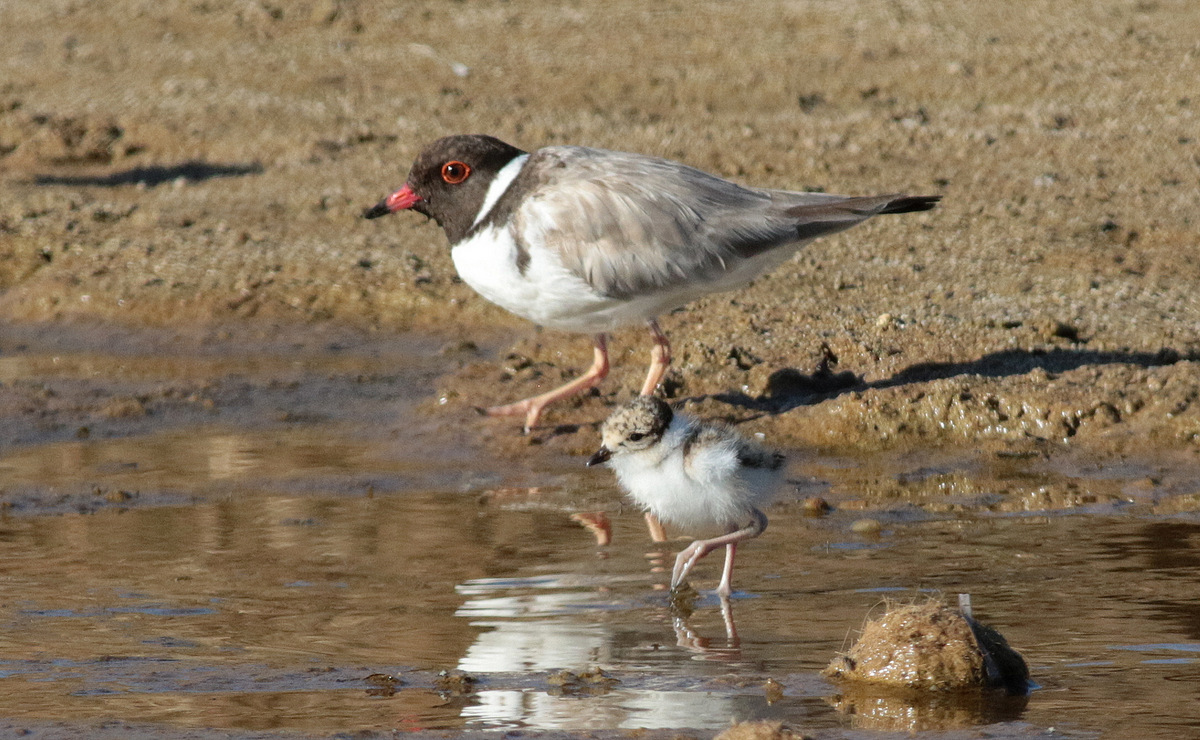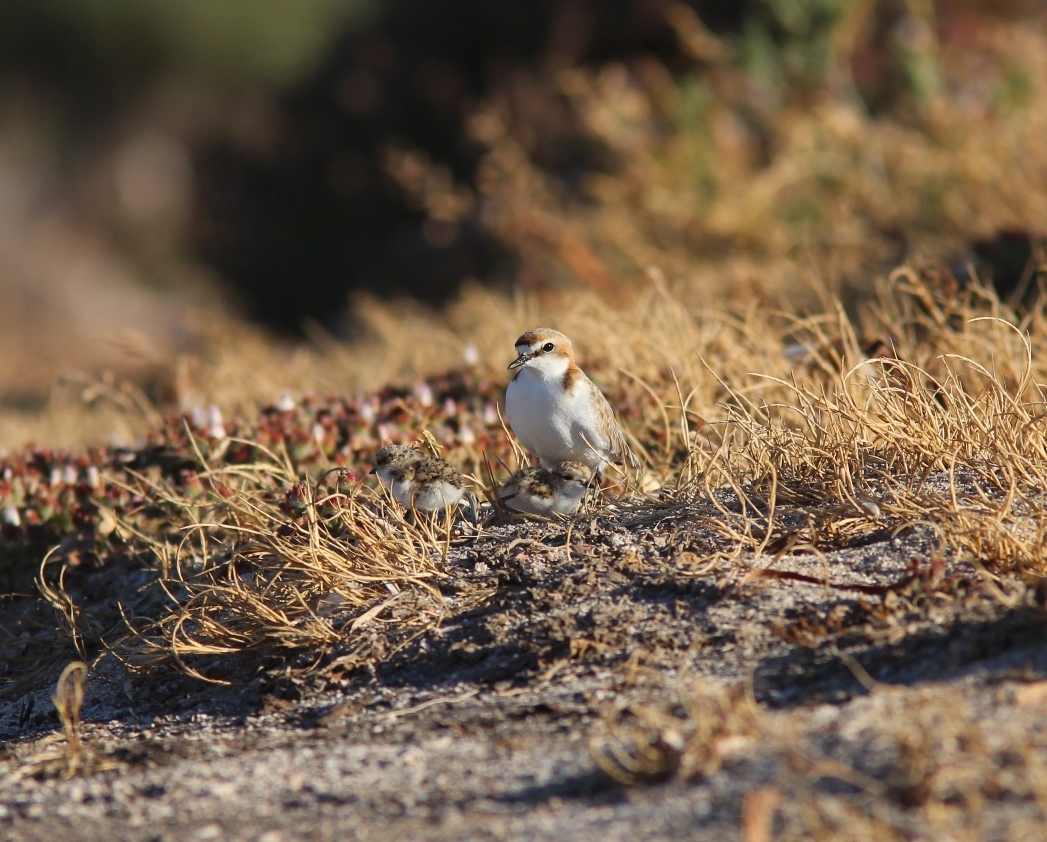 These chicks also cannot fly for the first 5 weeks of their life and need to find their own food from the minute they hatch – it's a tough life! This is the period when red caps are most vulnerable.
Are there other native plovers in SA?
Yep. Another well-known local is the masked lapwing (aka spur-winged plover). These guys often nest in odd locations, like roundabouts and school yards.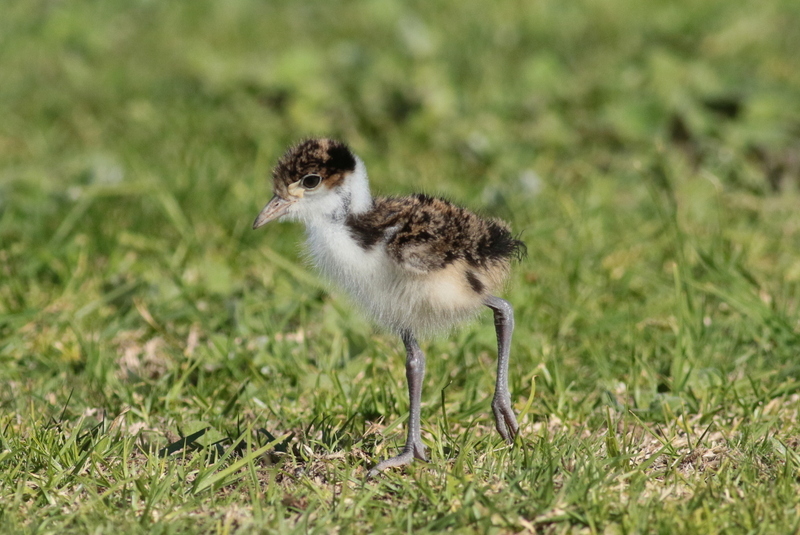 Helping Adelaide's red-capped plovers
Red-capped plover monitoring started on the Adelaide coast almost a decade ago, with the help of amazing volunteers, and the City of Charles Sturt and City of Port Adelaide Enfield staff. This monitoring has helped us keep track of what's happening with our local population.
Part of monitoring is banding individual birds so that we can keep track what they're getting up to.

Nest management has been (and continues to be) part of the program too, with staff and community members keeping an eye on nests, eggs and chicks – this gives us information such as whether a nest is washed away, whether chicks or eggs are preyed upon, or – the much more positive news – the chicks have made it to fledging! Putting up fences and signs to let people know there are nests and chicks on the beach is also part of nest management.
While overall red caps are considered 'secure' (not endangered), there is evidence to suggest that individual populations are under immense pressure and in some cases, have even worse breeding success than hooded plovers – Australia's most threatened beach-nesting bird.
Red caps nesting on very busy urban beaches is rare, so it's important to keep an eye on them, provide protection with fences and signage, and raise awareness about how to help them.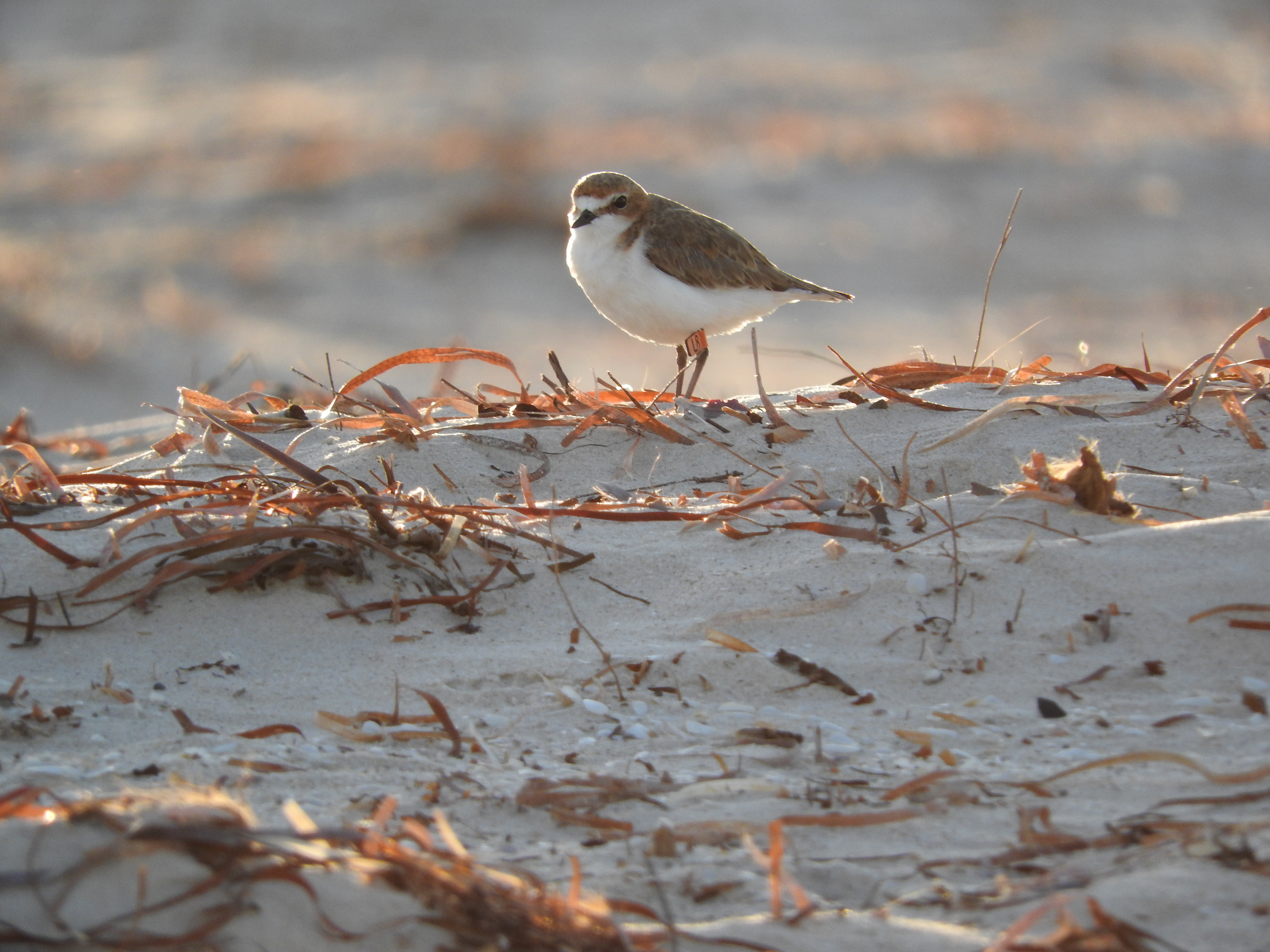 How you can help
Beaches are a popular place to walk dogs but keeping them on a leash is one of the best ways to help red-capped plovers – it'll also help hooded plovers and other beach-nesting birds too!
Here are some other ways you can help:
Keep an eye out for signs indicating there are nests or chicks on the beach.

Only walk below the high tide mark (on the wet sand).

Move away quietly when you spot hoodies on the beach.

Tell everyone you know to do the same!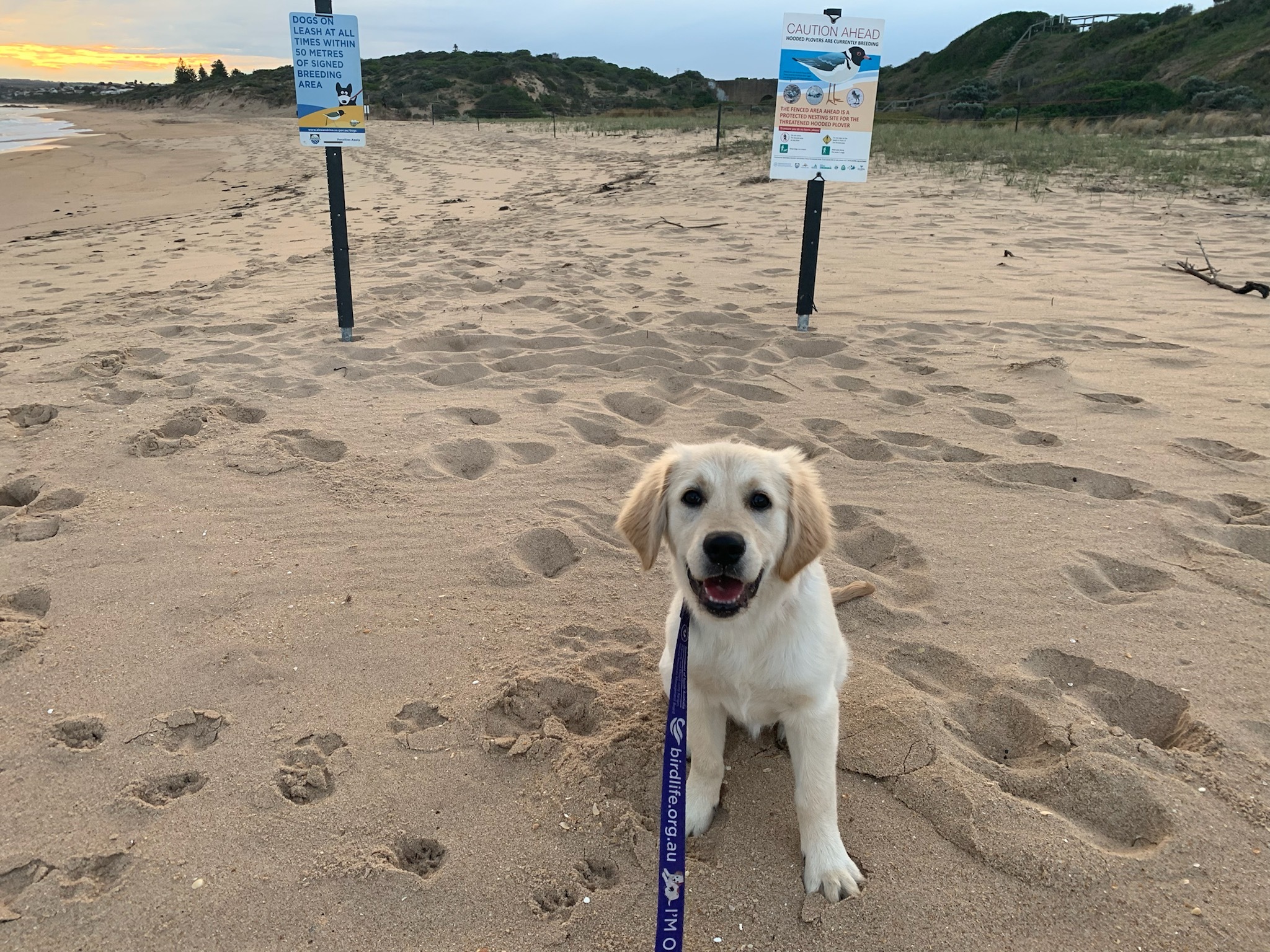 This story was originally published in January 2022.