Australia's favourite master gardener, chef and media personality Paul West is coming to Adelaide this October to meet local growers and speak on the power of growing food at home.
Supported by Green Adelaide, the 3-month spring Grow It Local Festival 2022 includes a weekend of free meetup talks with Paul West across Adelaide, designed for green thumbs and beginners alike.
Green Adelaide Board Presiding Member Professor Chris Daniels said the festival is the perfect opportunity to celebrate Adelaide's network of growers and highlight the many benefits of food gardening.
"Food gardening, and gardening in general, is a simple way to connect with nature from the comfort of your home," Professor Daniels said.
"Gardening brings a wide range of benefits – everything from boosting personal wellbeing, to understanding your local environment, to helping to create greener, cooler neighbourhoods.
"Growing an edible garden brings some really special benefits too. It can foster a sense of connection with loved ones by sharing home-grown produce with your friends, family and wider community."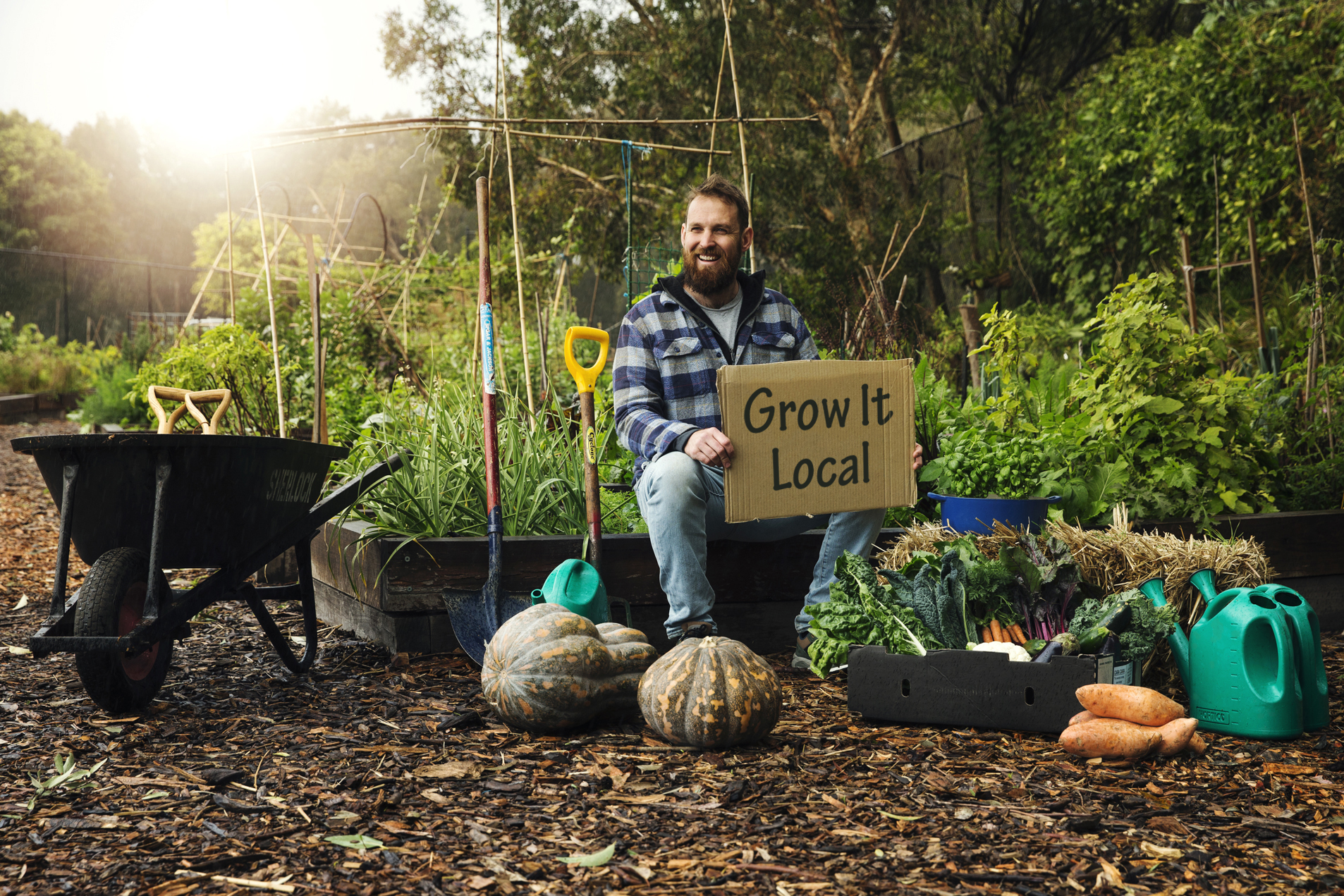 Grow It Local is a national online platform, new to South Australia, and provides resources about food gardening, as well as access to workshops to help set up your own garden, along with live ask-an-expert online and face-to-face sessions.
Paul West is a co-founder of Grow It Local and is excited to inspire communities to grow their own food, connect with each other, and get their communities sharing home produce.
"Growing your own food can be a powerful boost to your health and wellbeing, and it also helps address the environmental impacts of food transportation," he said.
"More people than ever are interested in growing their own food for health, to save money and to live more sustainably.
"Everyone can grow food, sometimes we just need to know where to start. The upcoming meetups with me are a great way for the Grow It Local community to hear about why growing their own food is so important for a happier and healthier lifestyle."
The meetup talks with Paul West will be held on the weekend of 8 and 9 October in Unley, Tusmore, Burnside, Hilton, Angle Park, Burton, and McLaren Vale. Register with the Grow It Local platform for free to book to attend them.
The Grow It Local Festival includes a wide range of events across metropolitan Adelaide, including beginner gardening workshops and community markets being run by local councils. Find out more on the Grow It Local events page.
Grow It Local supports the Adelaide National Park City movement. Our city became Australia's first National Park City, and the world's second on 10 December 2021. Adelaide National Park City is a movement to improve liveability in Greater Adelaide by connecting people with nature through everyday actions. Find out more on the Adelaide National Park City Website.