You're probably familiar with Adelaide's green spaces – but what about the blue? Find out about our 'blue backyard' and how to best explore it.
Our 'blue backyard' is everything along our coast and under the sea adjoining it – it's the creatures that call our shores home, the plants that provide their precious habitat and the sandy beaches that we share with them.
It's beautiful and unique – and at less than a 30-minute drive (45 minutes on a bike) from Adelaide's CBD to the nearest stretch of sand, there's no excuse not to explore it.
Green Adelaide partners with many organisations and groups to help protect our blue backyard and provide opportunities for Adelaidians to learn about and connect with these special areas.
Read on for ways to get involved this summer.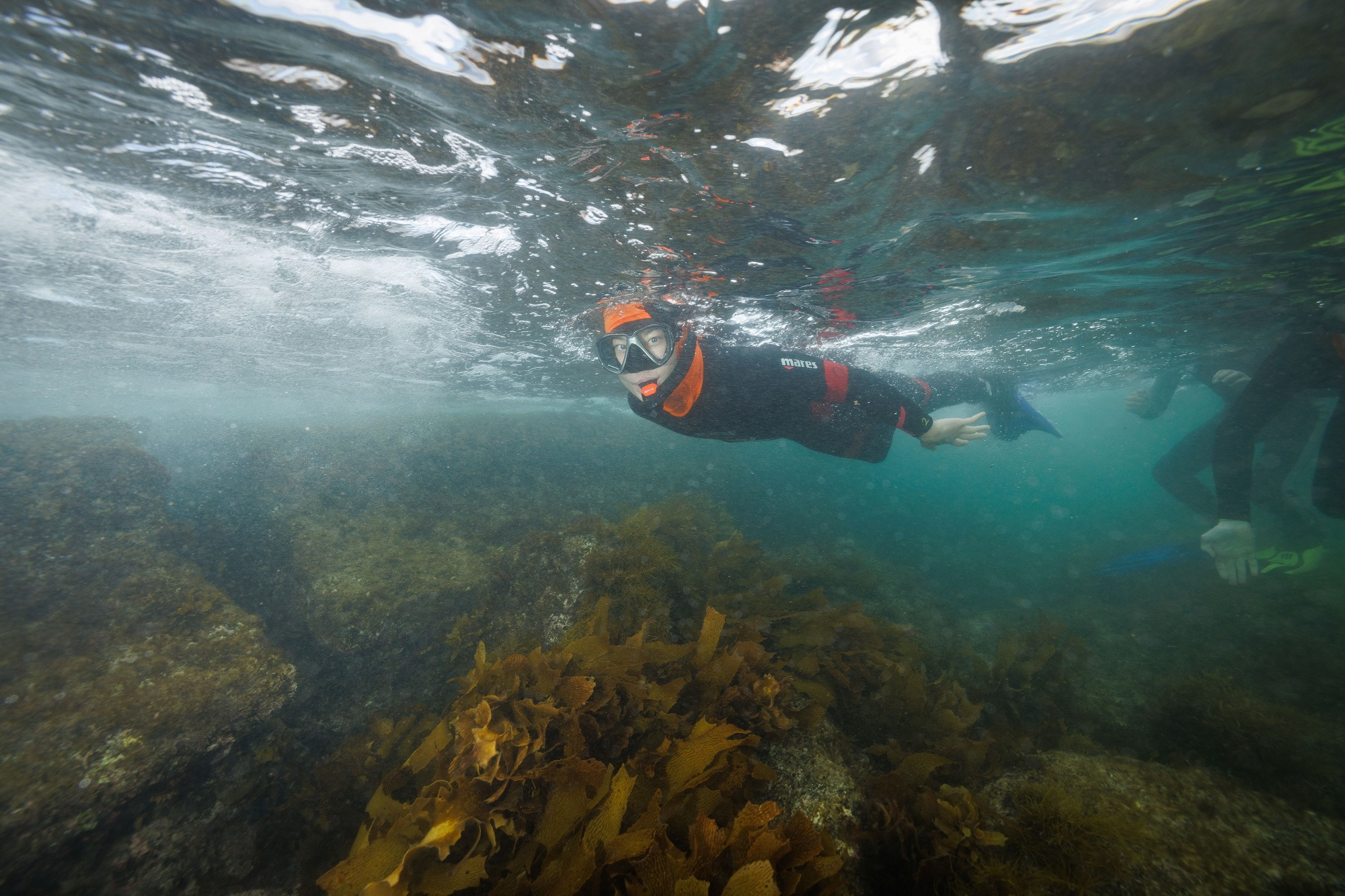 1. Go on a guided snorkel with Experiencing Marine Sanctuaries
Looking for a way to dip your toes in – literally – to underwater exploration?
Experiencing Marine Sanctuaries (EMS) runs snorkelling tours across South Australia to give people of all ages and abilities an opportunity to explore marine parks, underwater habitats, and fascinating marine creatures – like seadragons and eagle rays – in a safe and supported way, with the gear supplied.
If you've never been snorkelling before, these tours are the perfect way to build up your courage or to try somewhere new!
Follow EMS on Facebook or Instagram to stay up-to-date with what's happening at a beach near you.
2. Become a citizen scientist with Reef Watch SA
Reef Watch SA, a citizen science program supported by Green Adelaide, provides opportunities for the community to learn about and explore onshore reefs – the reefs or rocky areas of our coast that reach the high tide mark – and other marine environments.
Training in monitoring techniques and learning about the scientific processes that help conserve the places we love are also part of the Reef Watch program.
Head to their Facebook page for the latest opportunities.
3. Join a group of community champions and help restore coastal habitats
Adelaide's coast is magical – but it doesn't stay that way on its own. It benefits from the many passionate and dedicated volunteers who give up their time to plant, weed, clean up rubbish and in general, look after the beautiful beachy spaces that we enjoy.
If you've ever wondered about coastal plants, spotted fascinating butterflies or birds in the dunes, or found yourself feeling peaceful on a coastal trail in the sun, you have likely benefitted from the work of volunteers.
Give back to the places that you love and find your people by joining a coastal community group – just look for the green dots along the coast on our volunteering map.
4. Be an underwater meadow-maker with OzFish
Under the sea there is a world of magnificent creatures. While we're short on singing crabs and mermaids, Adelaide is home to the likes of whiting, snapper, blue swimmer crabs and pipefish.
To support these marine animals, we need healthy underwater environments – and that's where seagrass meadows come in.
Unfortunately, 6000+ hectares (more than 2900 AFL-sized football fields or roughly the equivalent of 600,000 blue whales) of our natural meadows have been lost – and on their own, it would take a long time for them to be restored. Luckily, there's a program speeding up the process.
Led by Oz Fish and supported by Green Adelaide and others, the program involves collecting seagrass fruits washed up along the coast.
Seeds from the fruits are 'sown' into hessian bags that are then dropped into the ocean, where they are needed to grow.
Volunteers are trained to ID the fruits and can then pick them up on any stroll along an Adelaide beach over the next month or so – find out how you can get involved.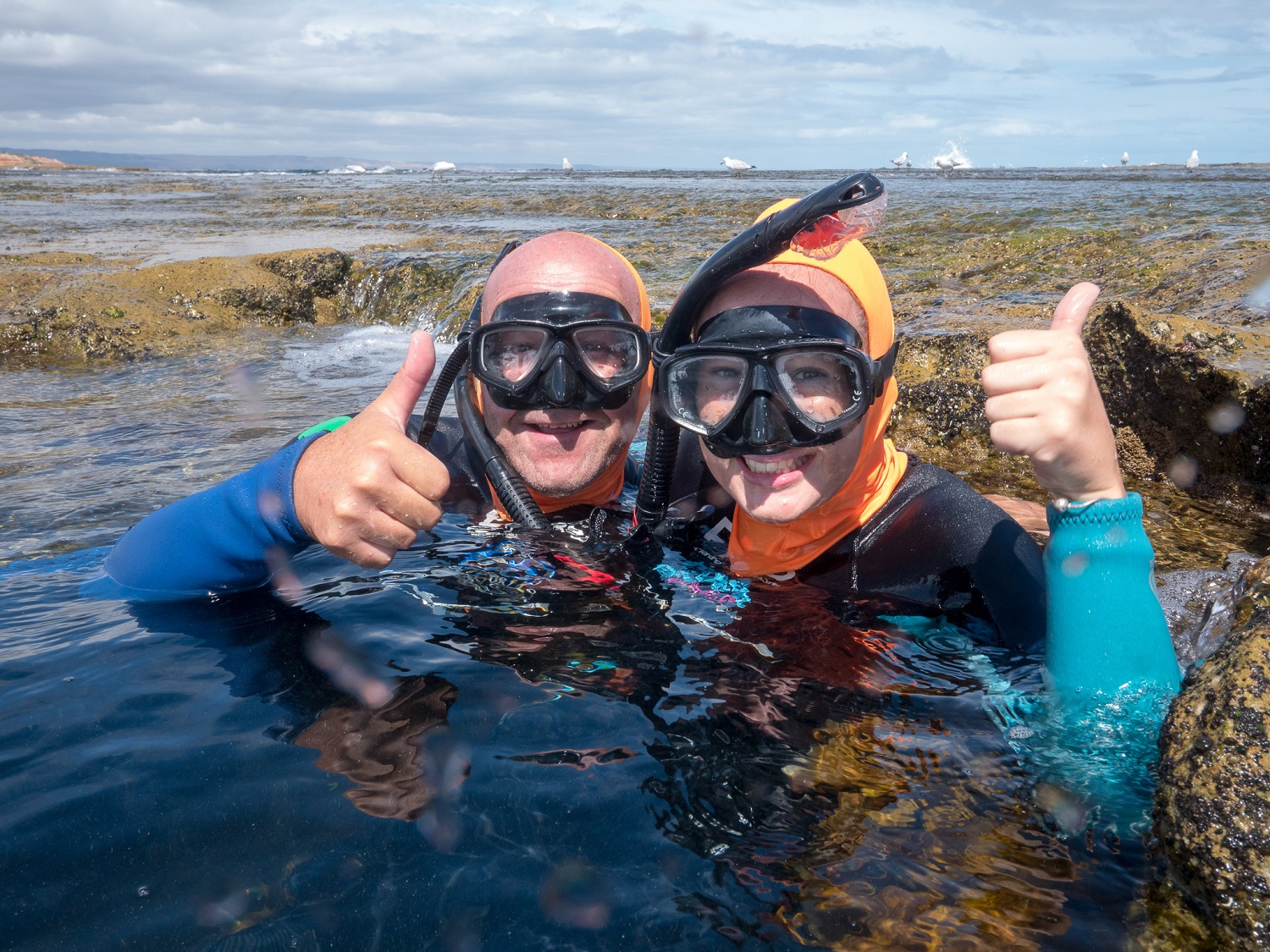 5. Become an ambassador for our coast
We share the beach and ocean with some incredible creatures – including hooded and red-capped plovers, and leafy and weedy seadragons.
Our Coastal Ambassadors program gives about 50 Adelaidians a year an opportunity to learn about the ecology of the places that our coast and marine animals call home and become a voice for them.
The program has 2 courses – one for adults and the other for students in years 8 and 9.
Applications for the 2023 offering of the highly competitive adult program have just closed but applications for the youth program are set to open in early 2023.
To keep up-to-date with future rounds of the Coastal Ambassador program, please subscribe to the Green Adelaide newsletter, and follow us on Facebook and Instagram.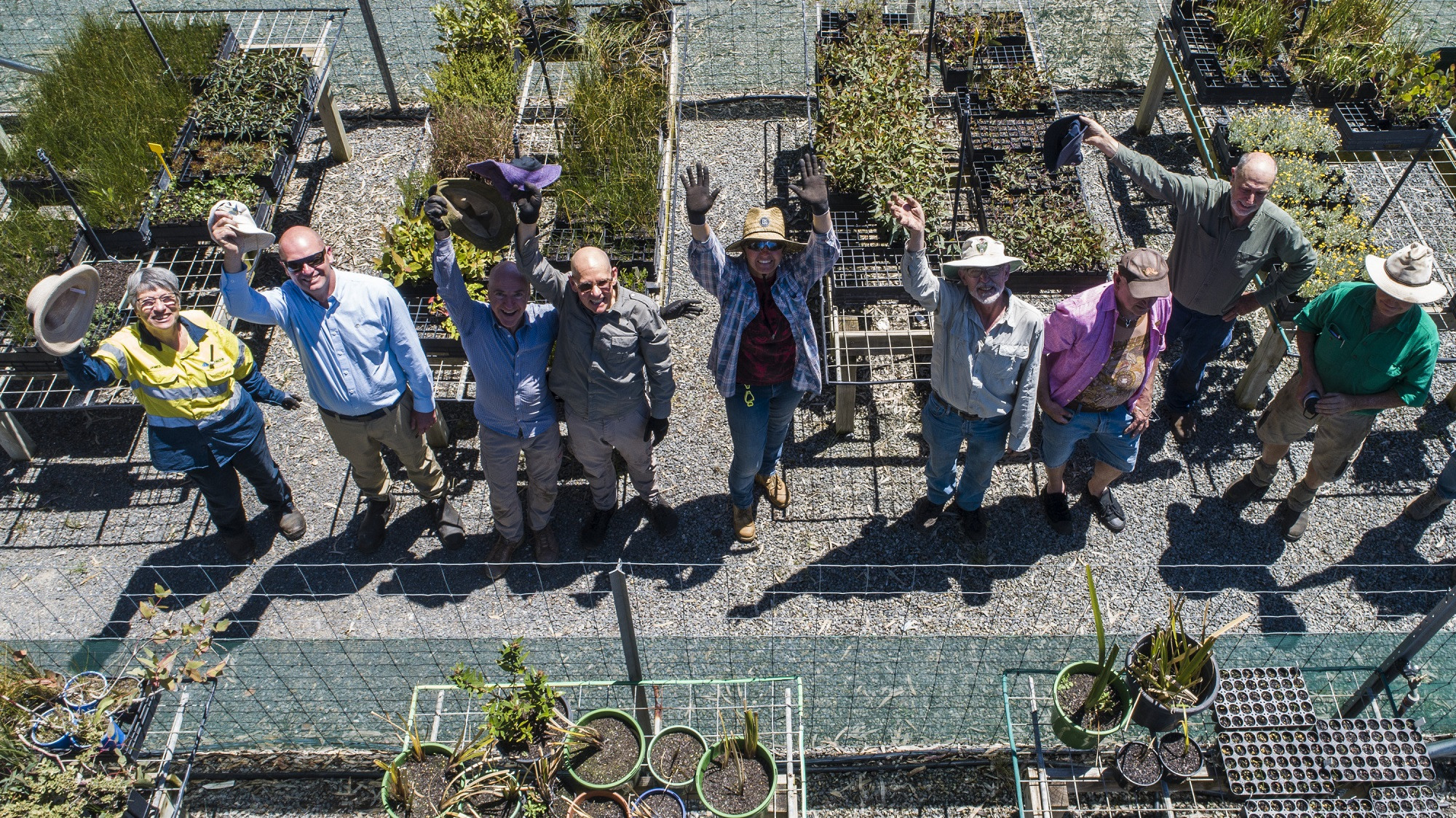 6. Volunteer at one of Green Adelaide's coastal nurseries
Green Adelaide supports 3 community nurseries in collaboration with local councils – one in Two Wells, one in Henley Beach and another at Yankalilla.
These nurseries support coastal restoration by growing species that are suitable for the coast, sometimes for specific projects like 'Our Plover Coast', which is restoring dunes for hooded plovers.
While Green Adelaide staff coordinate the nurseries, much of the work is done by dedicated volunteers who sow seeds, propagate plants and sterilise pots and tubes to ensure that diseases and weeds aren't transported around the countryside.
Being involved in the nursery is a great way to learn about growing coastal plants better.
The nurseries are made possible by local councils – the City of Charles Sturt, Adelaide Plains Council and District Council of Yankalilla, which provide facilities and other support.
The Henley Beach nursery – the Val Wales Community Nursery – is currently recruiting for more volunteers to join them once a fortnight on a Thursday, for about 2 hours. There are only 15 places available – contact Matt Endacott to find out more.