You might have noticed that more wetlands are popping up around Adelaide. Here's why – and 11 that you need to visit.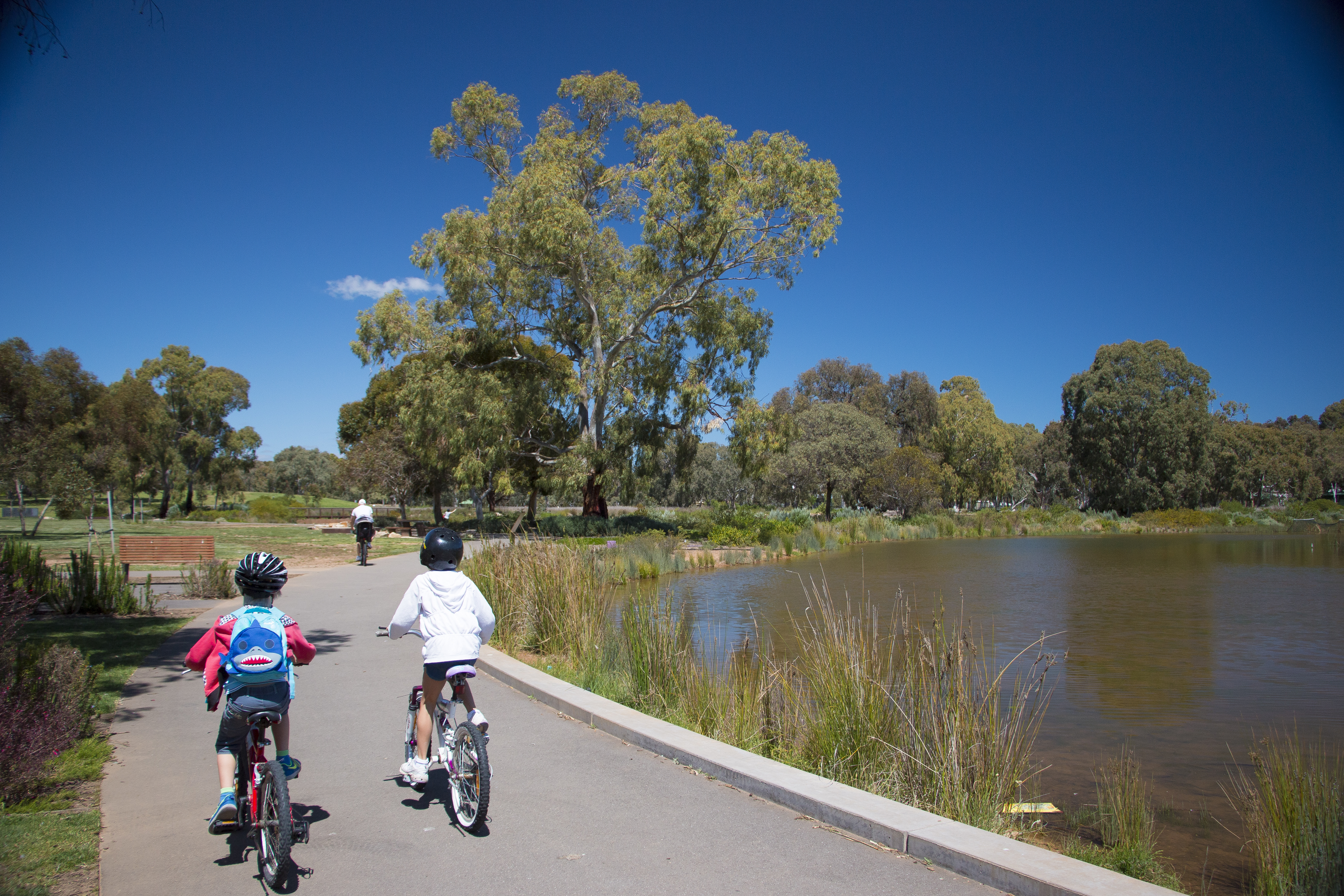 Wetlands are areas of land covered by water either year-round or just at certain times. They can form naturally or be constructed.
Over the last 20 years more wetlands have been built across metropolitan South Australia. This increase in 'constructed wetlands' reflects a cultural change in Australia, as people place more importance on the environment.
A long time ago metro Adelaide use to have series of natural wetlands across the city, including 13 kilometres between Glenelg's Patawalonga Lake and West Lakes. However, from the early 1900s, these natural wetlands were slowly filled-in to build houses, roads and market gardens.
Why are there more constructed wetlands today?
The construction of more wetlands across metropolitan Adelaide stems from the millennium drought (2001-2009).
This water crisis prompted the exploration of alternative water sources – and wetlands were found to be the perfect way to filter stormwater and use water more sustainably. Man-made wetlands have now become part of better managing South Australia's water supply.
Constructed wetlands can be confused with ornamental lakes – which are usually large concrete bowls filled with water that are enjoyed by ducks (think Freshwater Lake at Delfin Island in West Lakes). Whereas constructed wetlands are areas that are dug out at different levels to allow for varying depths of water, and they adopt the natural plants and flow of the area. In short, constructed wetlands are better for the environment.
What are the benefits of wetlands?
Wetlands – natural or constructed – are the perfect way to improve water quality. Healthy wetlands act as filtering systems, removing sediment, nutrients and pollutants from water.
Wetlands are useful to better manage stormwater runoff, support wildlife, plus they look beautiful and are known to drive up property prices of nearby homes.
Are you ready to reap the benefits of Adelaide's wetlands? Here's 11 that you must visit: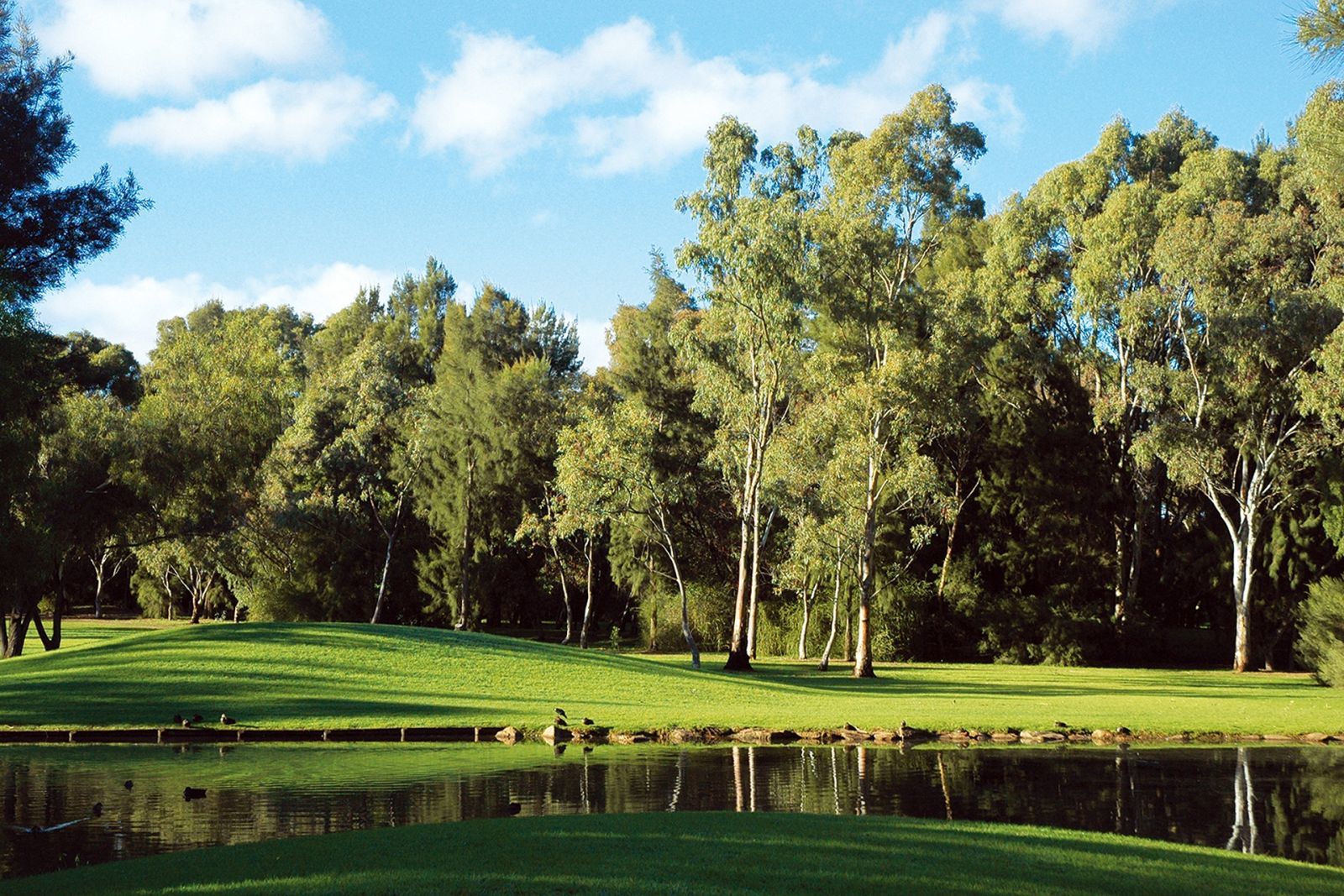 1. The Paddocks Reserve – north
The reserve was built in the 1970s, and includes 6-hectares of shallow wetlands.
The wetlands are used to collect stormwater, regulate discharge downstream, and irrigate the reserve to keep it looking great.
The reserve is located on Bridge Road in Para Hills West and it has sporting fields, easy-to-follow trails, picnic areas and a fully enclosed dog park.
The best time to see this wetland is during the winter when it's full of water and life.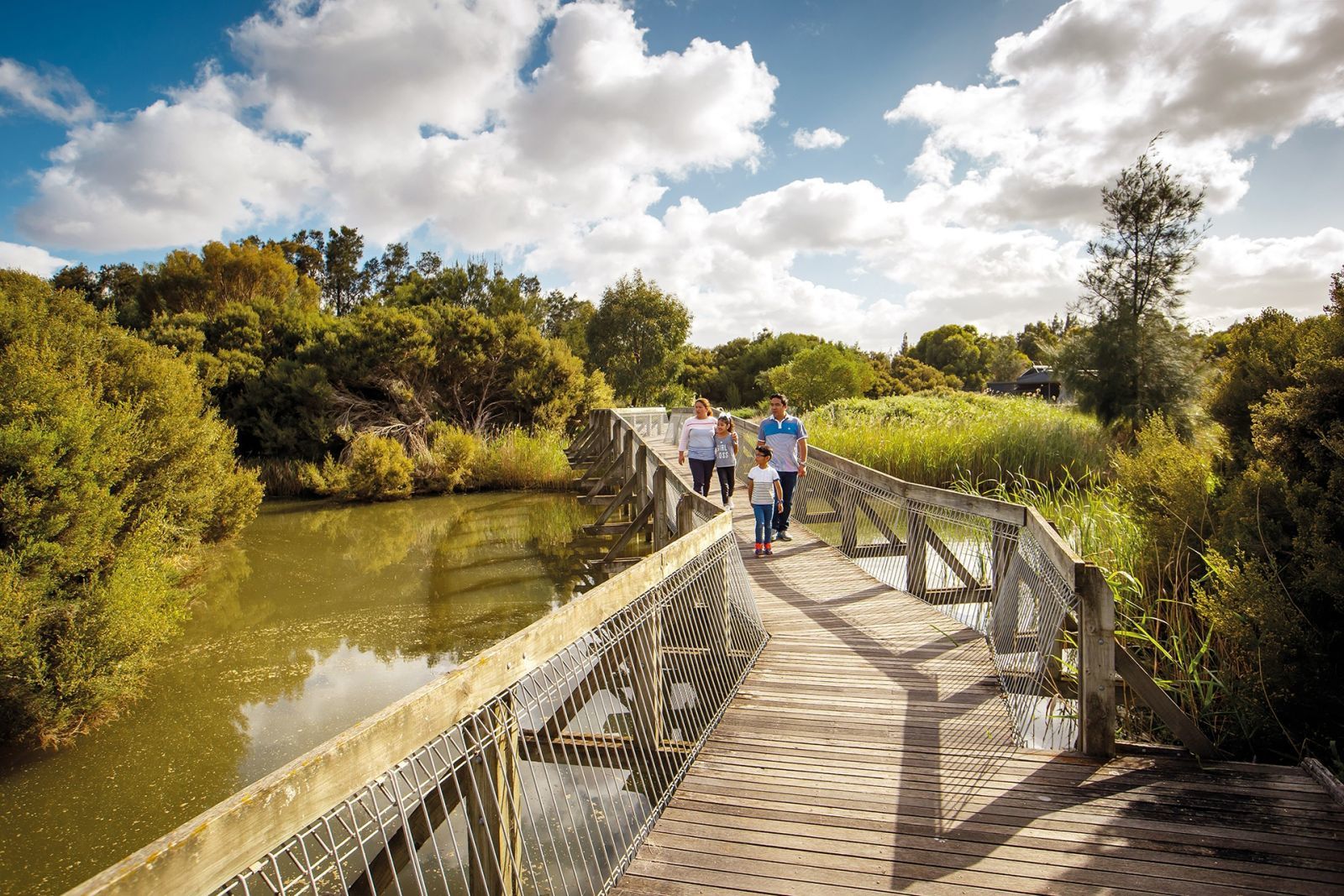 2. Greenfields Wetlands – north
Greenfields Wetland was built in the 1990s. It is located right near the Watershed Café on Salisbury Highway in Mawson Lakes and it is a nature retreat for wildlife and wildlife lovers.
You can take a self-guided tour using the educational signs along the way that explain the plants and animals in the area.
The wetland helps ensure local flood protection and retention, enhances the landscape and improves water quality and aquifer storage and recovery.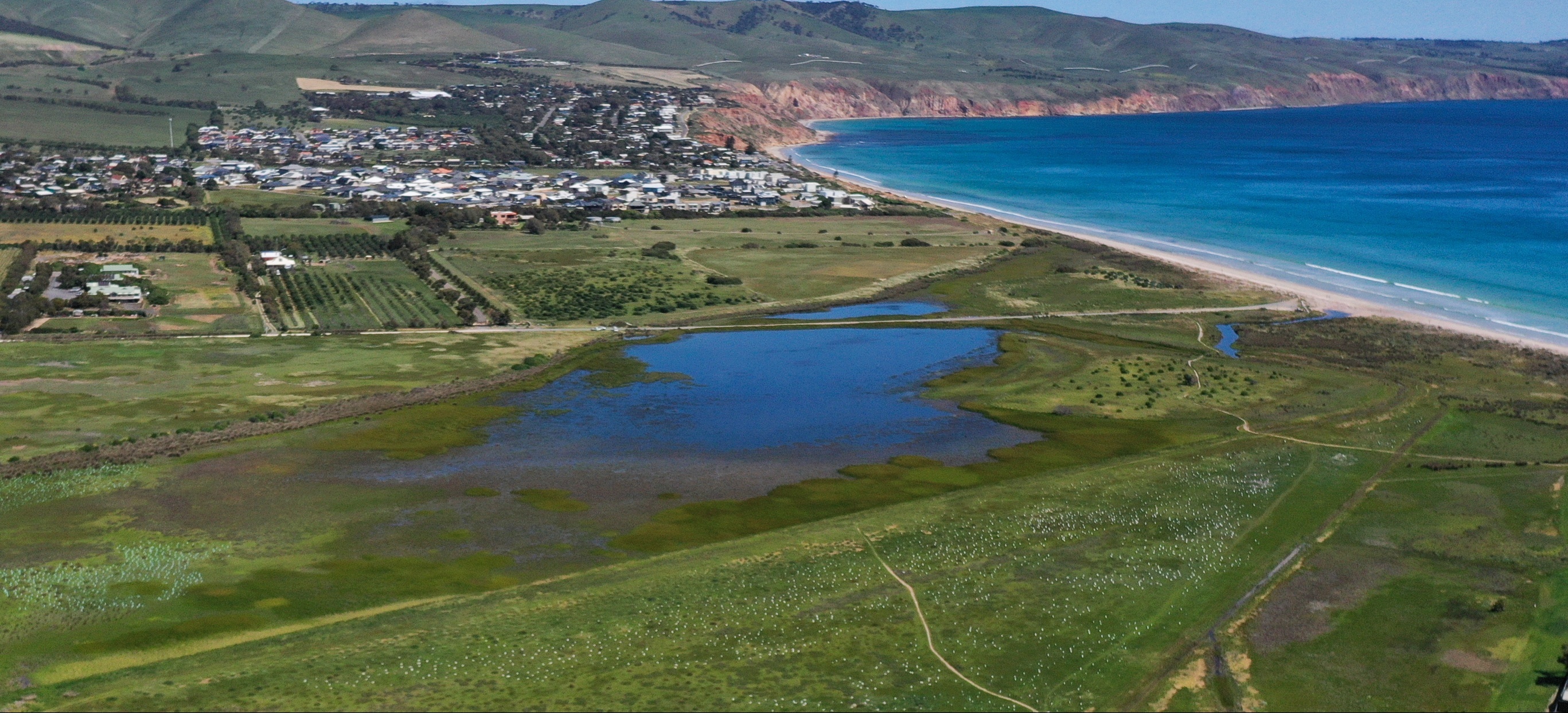 3. Aldinga Washpool Lagoon – south
Washpool is the only natural wetland on this list. It is one of Adelaide's last remaining coastal freshwater and estuarine lagoon systems.
Recently the lagoon was formally proclaimed significant as part of the new 340 hectare Aldinga Conservation Park.
The site is also considered of spiritual and cultural significance to the Kaurna people. Prior to European colonisation (before 1836), it was an important place for curing and drying possum skins by the Kaurna people.
The lagoon is also a significant site as part of the Tjilbruke Dreaming Trail. It provides valuable habitat for at least 79 native species, including 3 bird species of national conservation significance.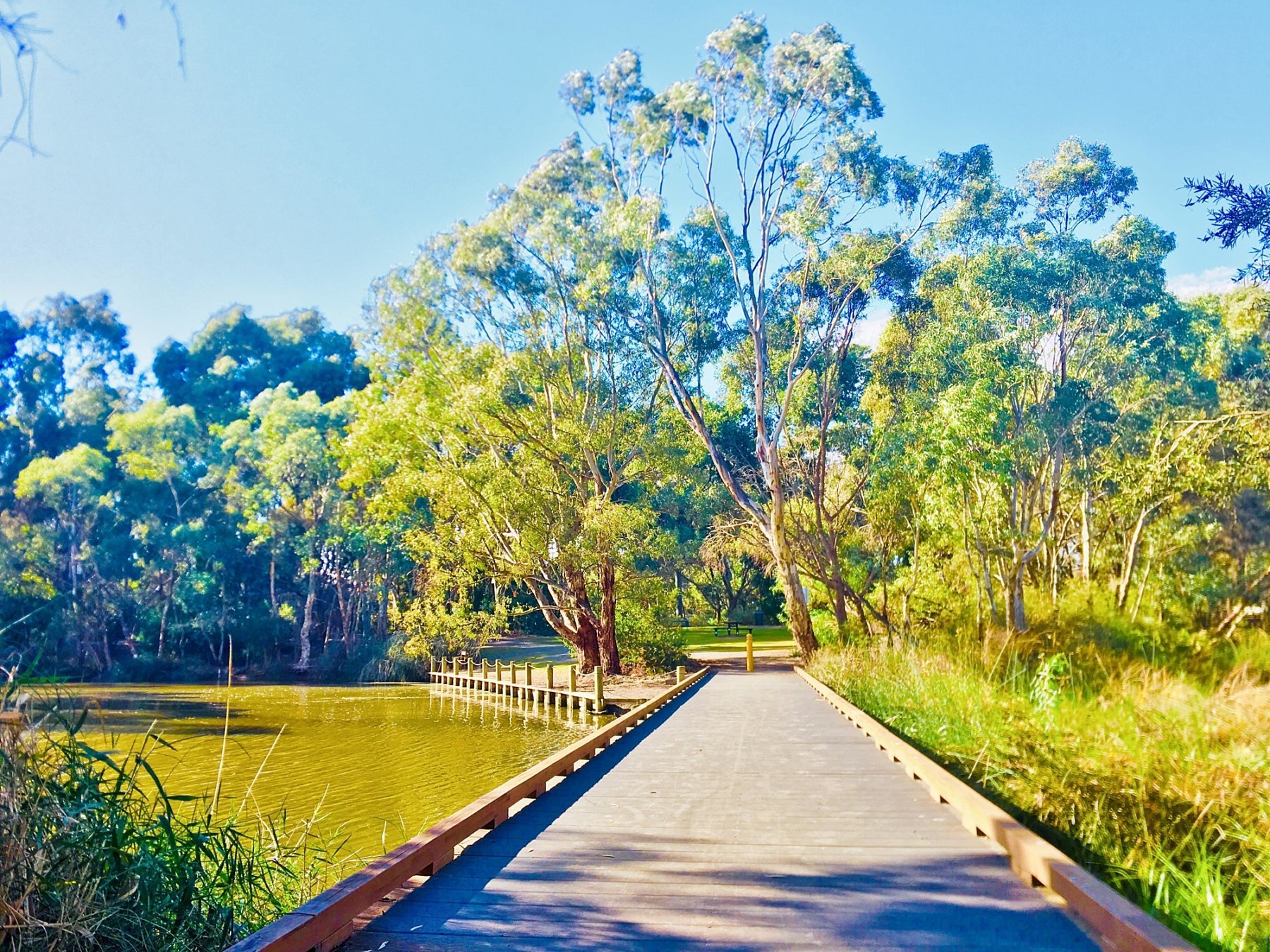 4. Warriparinga Wetlands – south
Warriparinga was built is 1998, and is located on a 3.5 hectare reserve on the corner of Sturt and Marion Roads.
The wetland is a series of ponds that diverts and filters water from the Sturt River, before releasing it back. You can explore the area on-foot, or ride your bike around it.
The name of the wetland is derived from the Kaurna Aboriginal words Warri Parri, which means "windy place by the river". The site is also home to the Living Kaurna Cultural Centre, which offers Aboriginal and environmental education programs, performances and events.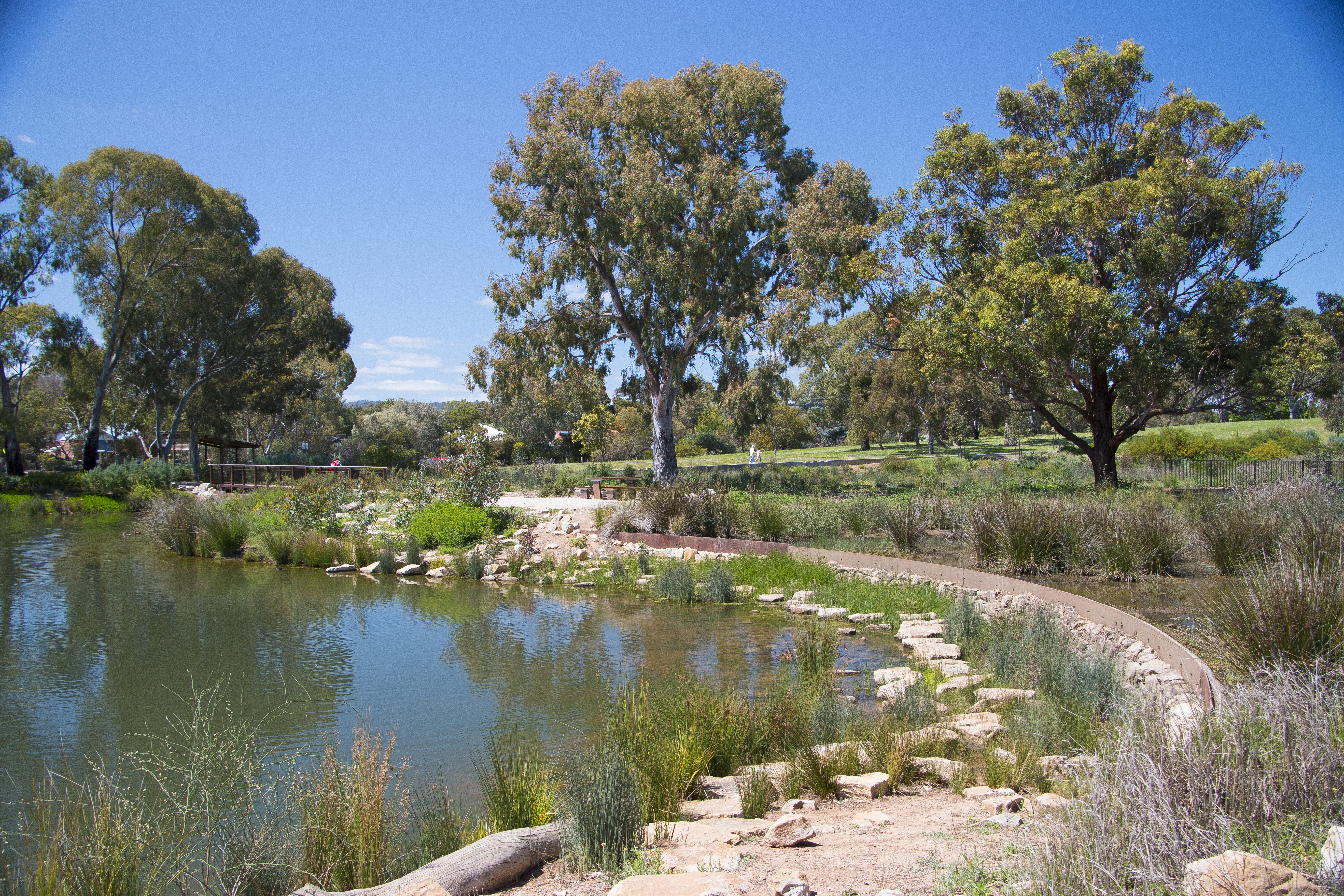 5. Oaklands Wetland – south

This wetland was created in 2013, and is home to a diversity of wildlife including birds, aquatic life and protected species including the grey-headed flying-fox and the purple spotted gudgeon fish.
Oaklands Wetland can capture, clean and store up to 400 million litres of stormwater each year which is used to irrigate local reserves in the area.
There is a trail around the wetland for dog walkers, cyclists and for anyone to take a nice afternoon stroll.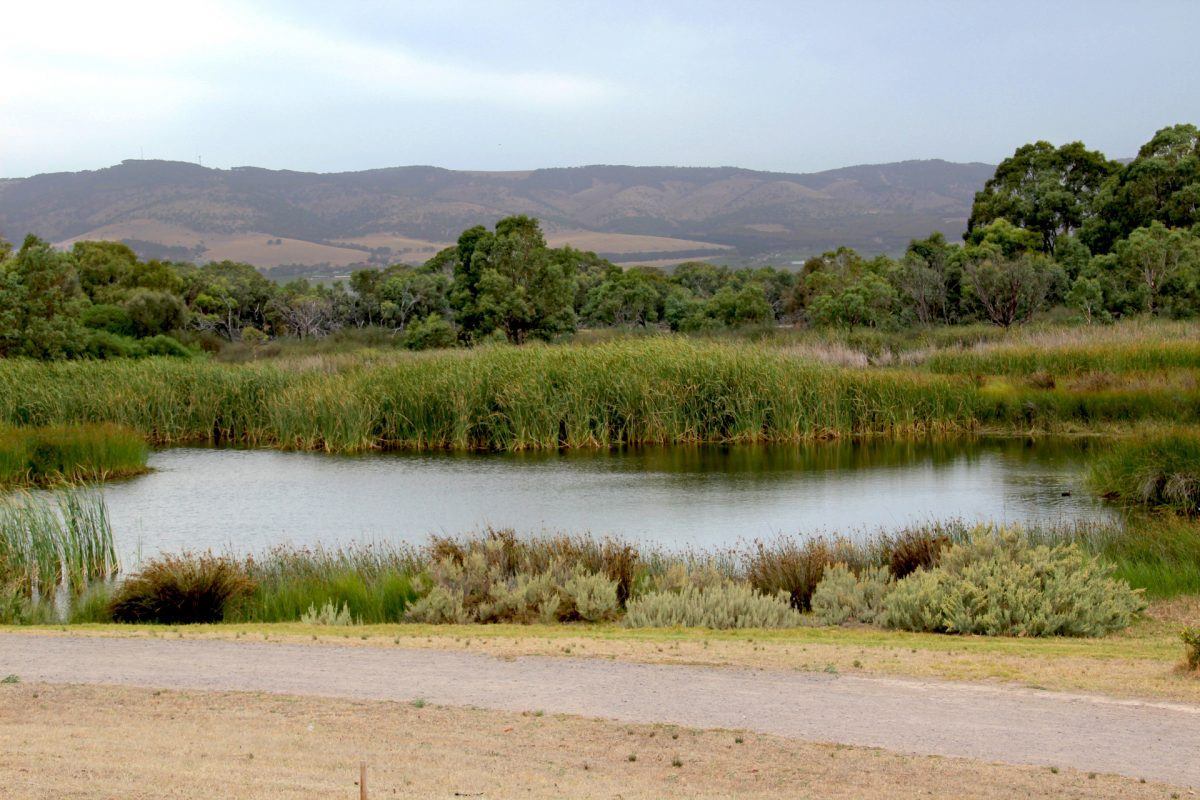 6. Hart Road Wetland – south
Hart Road Wetland was built in 2013 and covers an area of 17 hectares. It was constructed to harvest, treat and store rainfall and stormwater from the surrounding Aldinga Beach area.
It is only 2 kilometres from the Aldinga foreshore in the suburb of Aldinga Beach. There's lots of car parking and linkages to surrounding reserves, playgrounds and local shops to enjoy walking, running, cycling and walking the dog.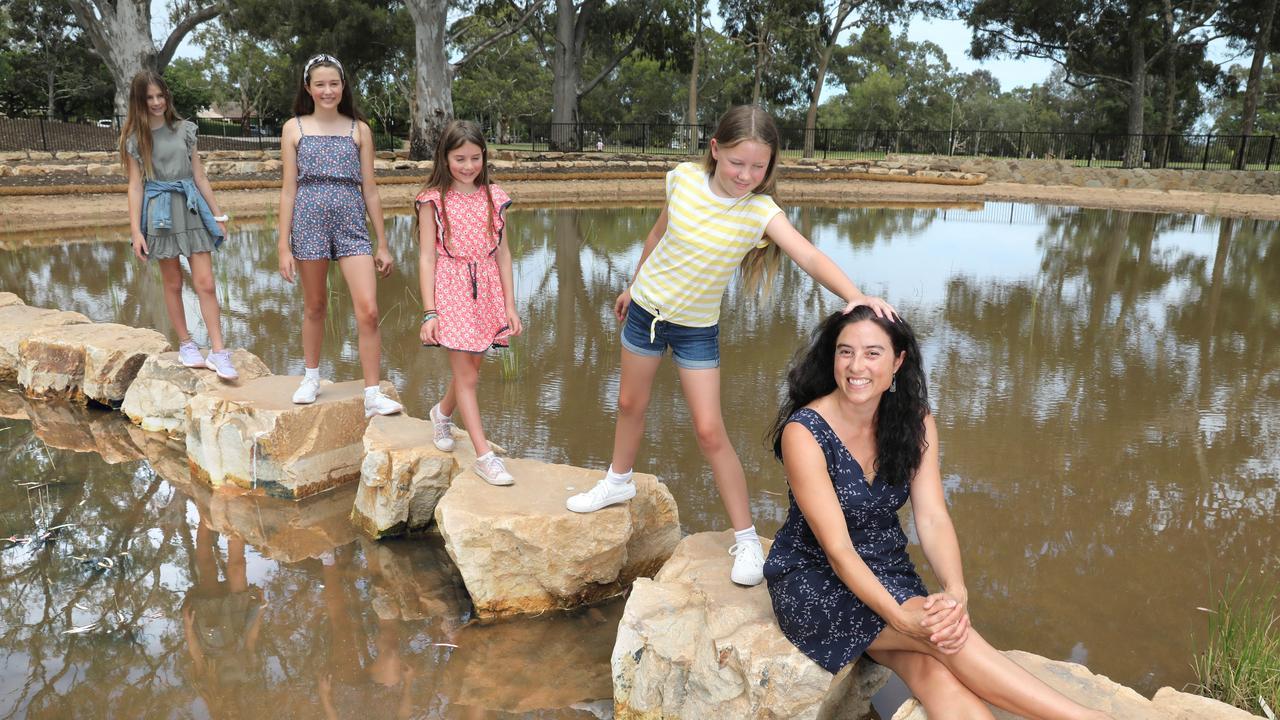 7. Kensington Wama / Kensington Gardens Reserve – east
The reserve was originally created in the early 1900s, with a new wetland just completed this year.
The wetland was created to treat stormwater flows from the Wattle Park catchment and improve the quality of water flowing into Stonyfell Creek.
The reserve has plenty of recreational facilities including shelters, barbecues, a nature play space and a Kaurna reflection area.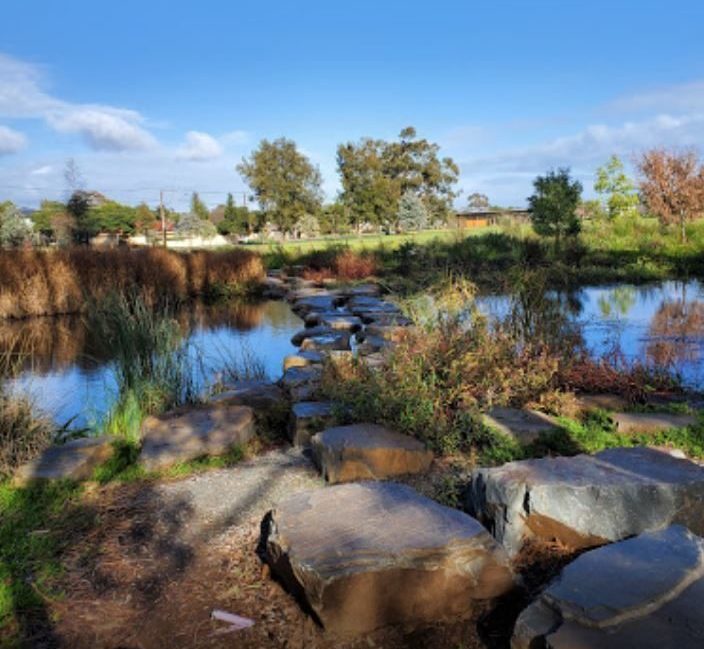 8. Felixstow Wetland – east
This wetland was developed in 2019 and is located in Felixstow Reserve on Langman Grove.
The wetland has created habitat for birds and animals. It also captures, treats and stores stormwater. The recycled stormwater is used for irrigation across the eastern suburbs of Adelaide.
As well as wetlands, the reserve has nature play spaces, fitness stations, walking trails and a shared path, as well as barbeques, sporting facilities and a cultural interpretative trail.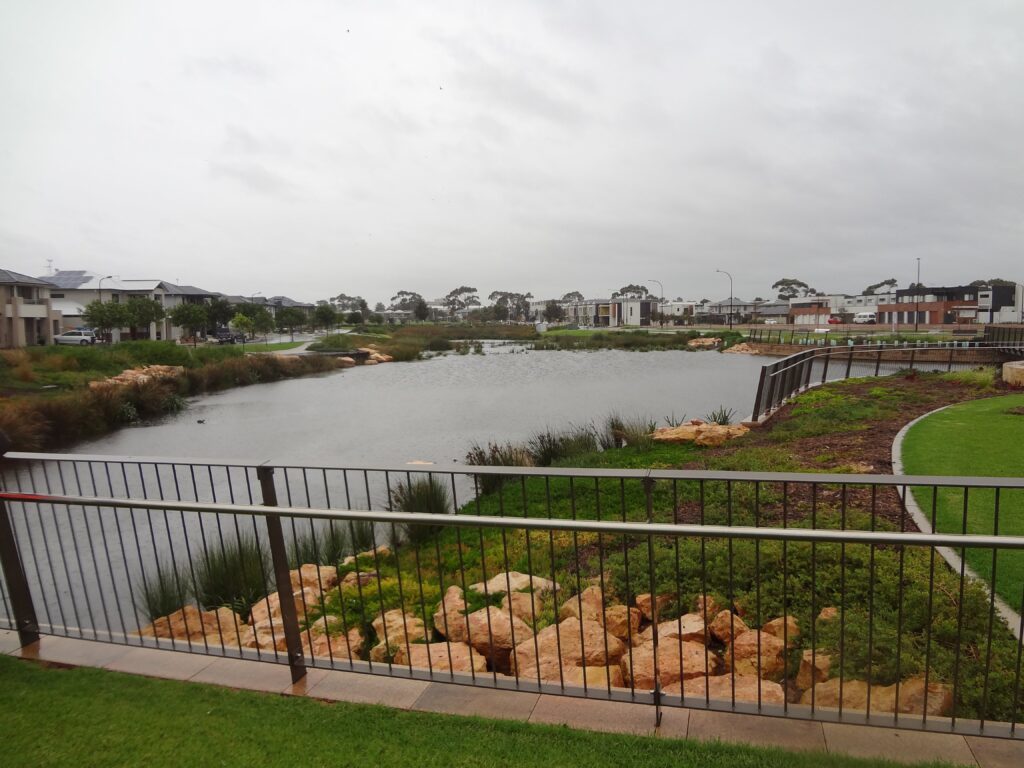 9. St Clair Wetlands – west
St Clair Wetlands was built in 2013 on the former Cheltenham Racecourse. It includes a walking trail loop, picnic shelters, park benches, an enclosed dog park and a playground.
St Clair's 6 hectare wetland is used to treat stormwater that is stored in an underground aquifer for the local council to water open areas to keep them beautiful, as well as to lessen the resource pressure on mains water.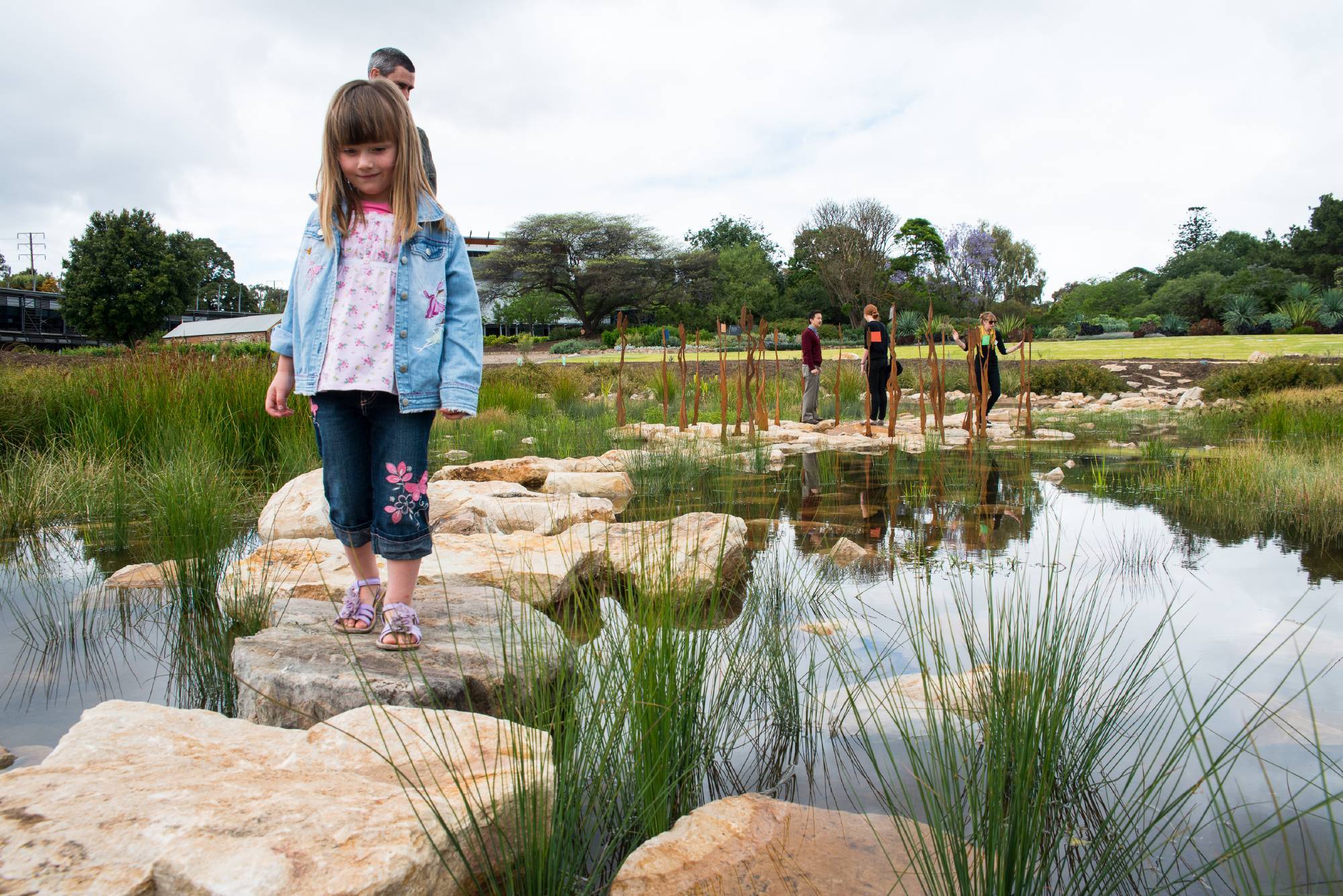 10. First Creek Wetland – CBD
This wetland was built in 2013 and is located in the south-east corner of the Adelaide Botanic Gardens between the Bicentennial Conservatory and the National Wine Centre.
It's an important part of the water security plan and long-term sustainability of Adelaide Botanic Garden. First Creek Wetland is set up with pathways, viewing platforms, educational signs and installations to explain it and the aquifer system.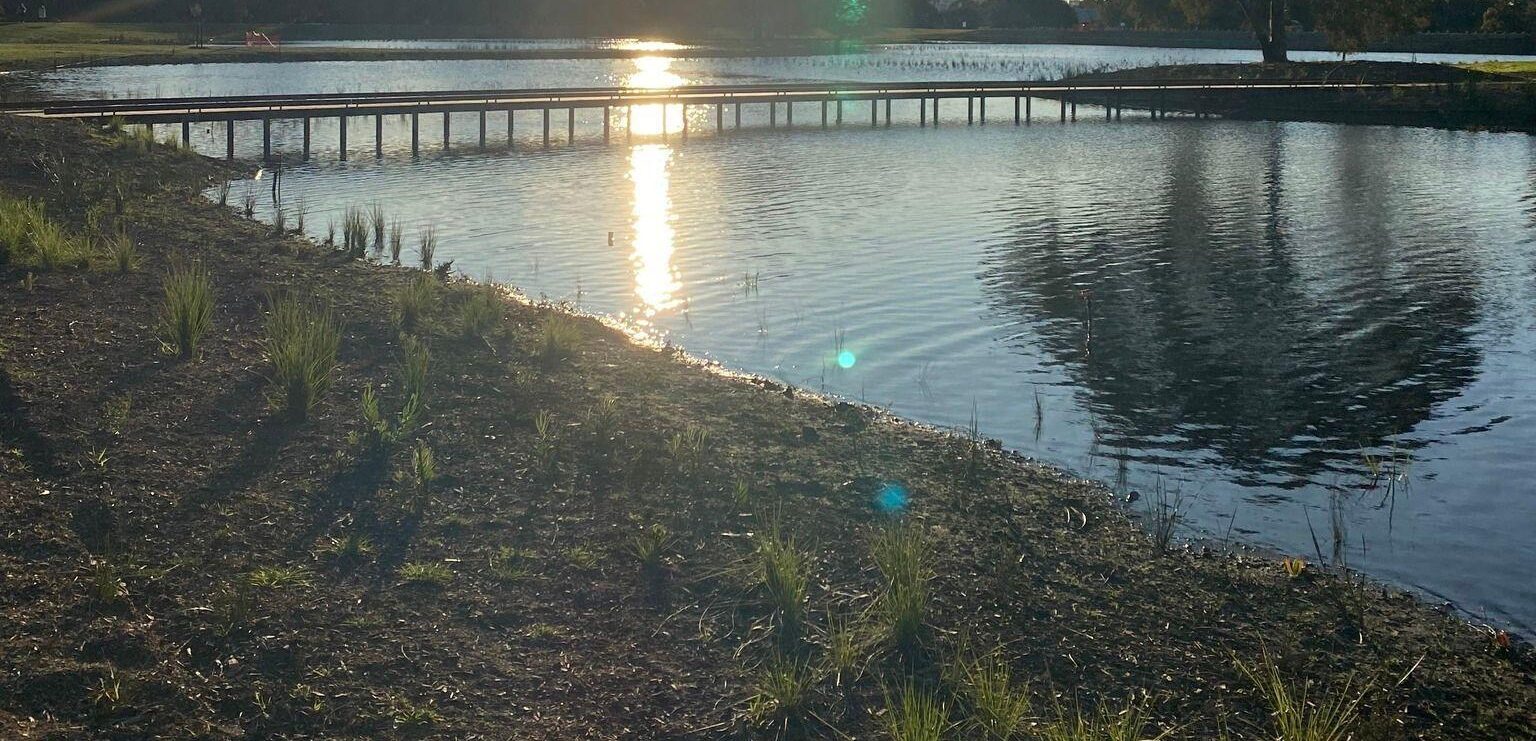 11. Victoria Park/Pakapakanthi Wetland - CBD
Located in the southern part of Victoria Park/Pakapakanthi (Park 16), this 3.2 hectare wetland was designed to manage flooding in the Park Lands and downstream areas and improve the quality of stormwater entering our waterways (and the sea).
It has also created a beautiful space for the community to enjoy. The path surrounding the wetland is accessible for walking, jogging, bikes, prams and wheelchairs, and has new boardwalks, picnic areas and viewing platforms.
With over 100,000 new plants and 120+ native trees, you'll see the wildlife flocking back making it a greater place for people and the environment.
We contributed to the project through a Water Sustainability Grant, and it was delivered by the Brown Hill and Keswick Creeks Stormwater Board and was jointly funded by state and local government, through the Stormwater Management Authority and the City of Adelaide, City of Burnside, City of Mitcham, City of Unley and City of West Torrens.
Find out about Adelaide's next revamped wetland
The River Torrens/Karrawirra Pari in Adelaide's west is being reinvigorated to create a cooler, greener and wilder attraction for locals and visitors.

The $14 million Breakout Creek Redevelopment will be finished by mid-2023.
Subscribe to the Green Adelaide monthly newsletter for the latest on this program.
World Wetlands Day is celebrated each year on 2 February to raise awareness about wetlands.

This story was originally published in January 2022 as '10 of Adelaide's best wetlands to visit'.