Did you know that if you're building a new home on a small block, you need to factor in a certain amount of green space? Think big with your small yard with these garden design ideas.
Incorporating green space in your front and back yard does wonders for cooling your home and your neighbourhood, and it can provide food and habitat for local native wildlife.
But did you know it's also a requirement as part of South Australia's Planning and Design Code?

Any new home build now has to factor in minimum standards for green cover, which includes things like a certain number of trees and a percentage of green cover, depending on the size of your block.
The new Adelaide Garden Guide for New Homes has all the details about what your new property might need, with the main points summed up in our previous story.
If you're trying to visualise how to make these requirements work in your backyard, take some inspiration from these 8 garden character designs available in the Design Section of this guide:
1. Native formal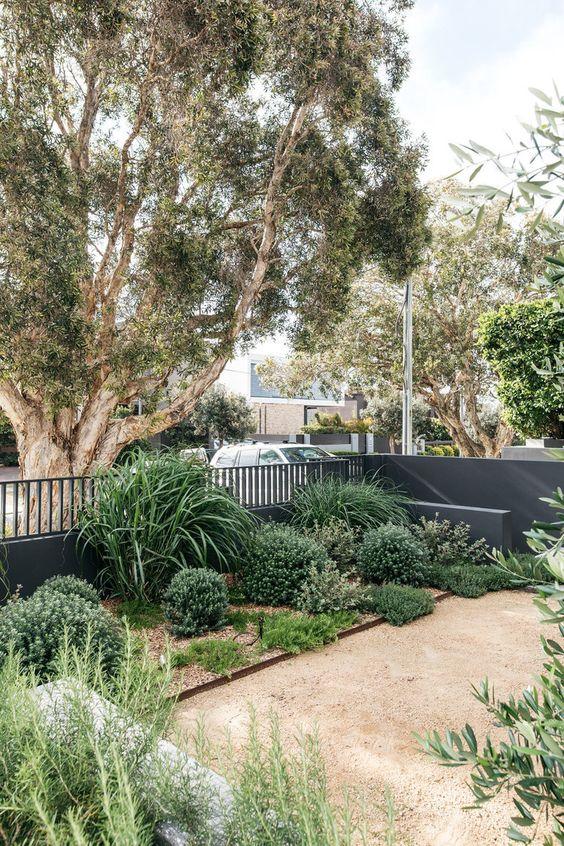 A native formal garden design is a good choice if you're looking for something low-maintenance but neat in appearance, in terms of visual kerb appeal.
It's a great way to incorporate a selection of Australian plants that have a neat and compact form, which respond well to pruning.
The result: a garden with high visual appeal and biodiversity benefits too.
Planting natives is great for common and shared spaces too, because of their low up-keep requirements.
Plants to consider: fan flower, native flax, morning iris and lilly pilly.
Check out our native plant nurseries directory for where to buy local native plants.
2. Native cottage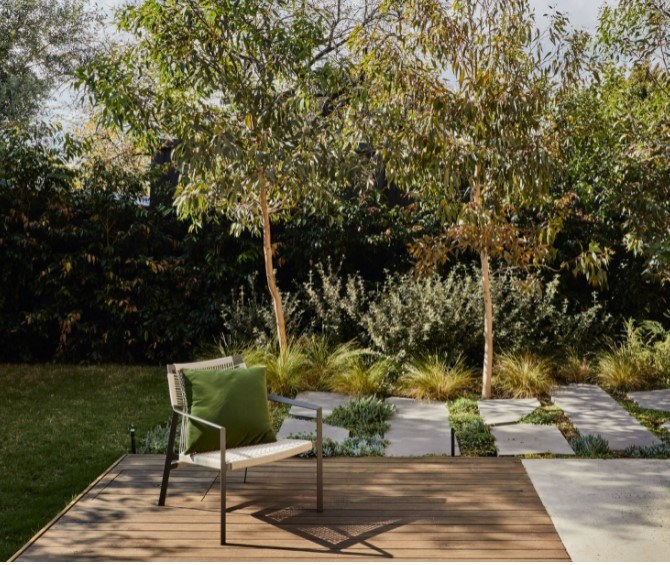 Unlike the native formal garden, a native cottage is a little more wild.
It's a selection of native species arranged in an informal style, giving the feel of a cottage-like garden, which typically have a layered and textured appearance with varying foliage and floral points of interest.
Plants to consider: tea tree, dwarf waxflower and Australian bugle.
3. Entertainer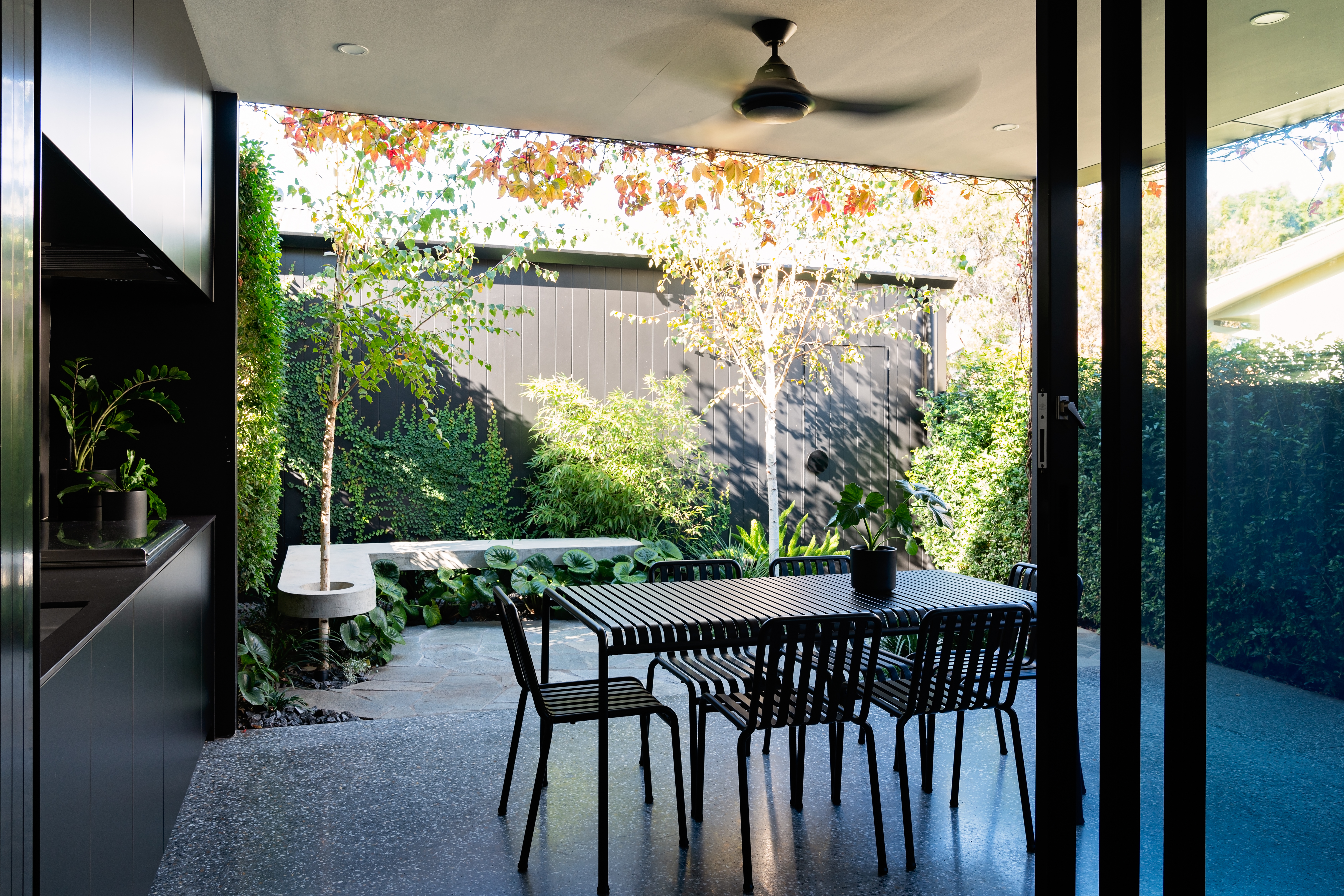 If you're after something eye-catching for hosting outdoor family gatherings or soirees with friends, look no further than an entertainer-style garden.
This type of garden can be achieved using native and non-native plants – anything that is low-maintenance will suit a busy lifestyle, if that's what you're contending with too!
This type of garden design is great for creating a big visual impact in a small space. Think glossy green foliage and cascading plants and climbers for high-impact greening.
Plants to consider: flowering plum, crepe myrtle, star jasmine, sweet box and sweet viburnum ('green emerald').
4. Shade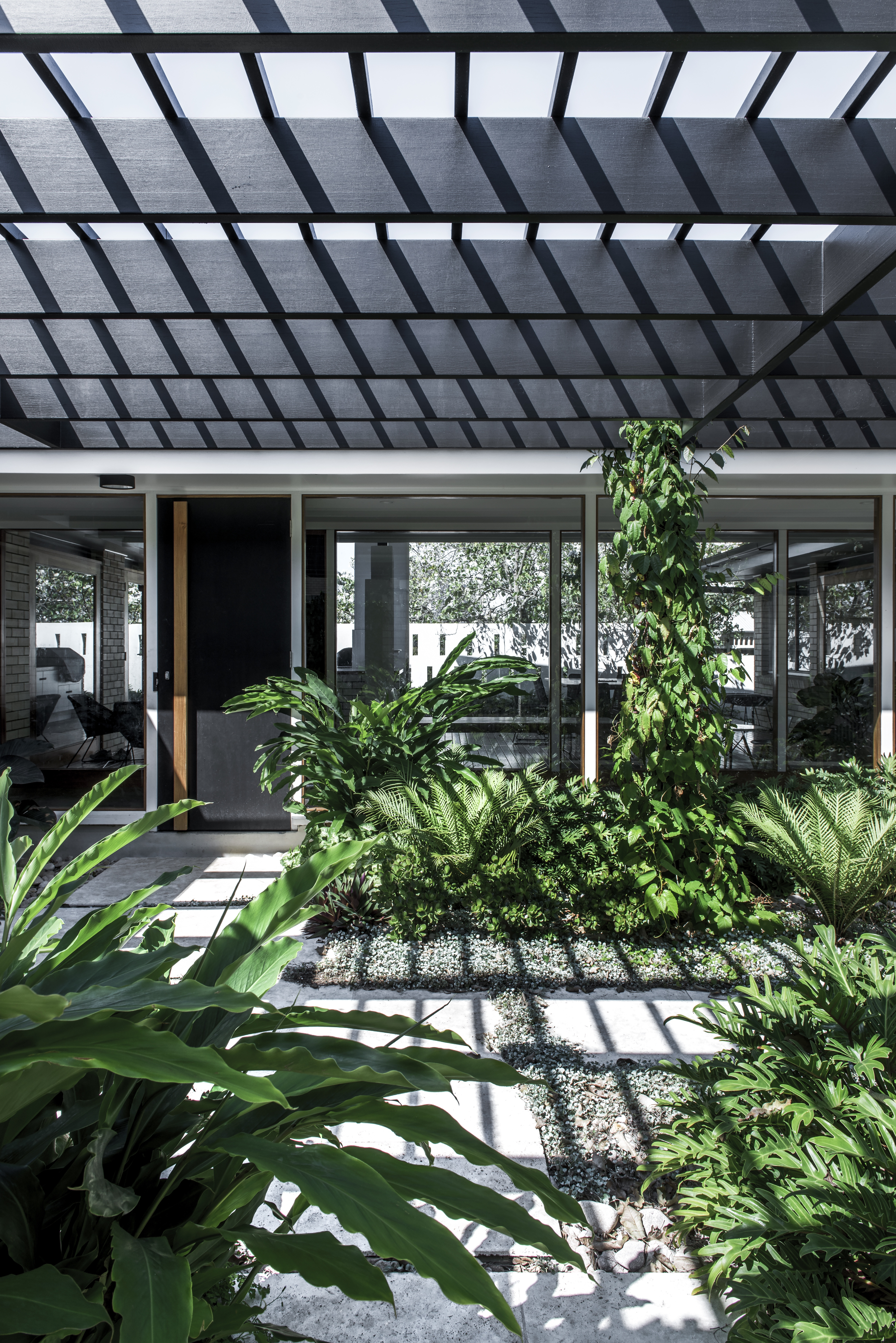 A shade garden design is all about choosing species that will offer a lush, rainforest feel, while being compatible with Adelaide's hot, dry climate.
It's a great choice for yards that are small and shady already, like a southern-facing courtyard, a yard with a side setback or a front terrace.
Plants to consider: cottonwood, Guinea flower and sweet violet.
5. Coastal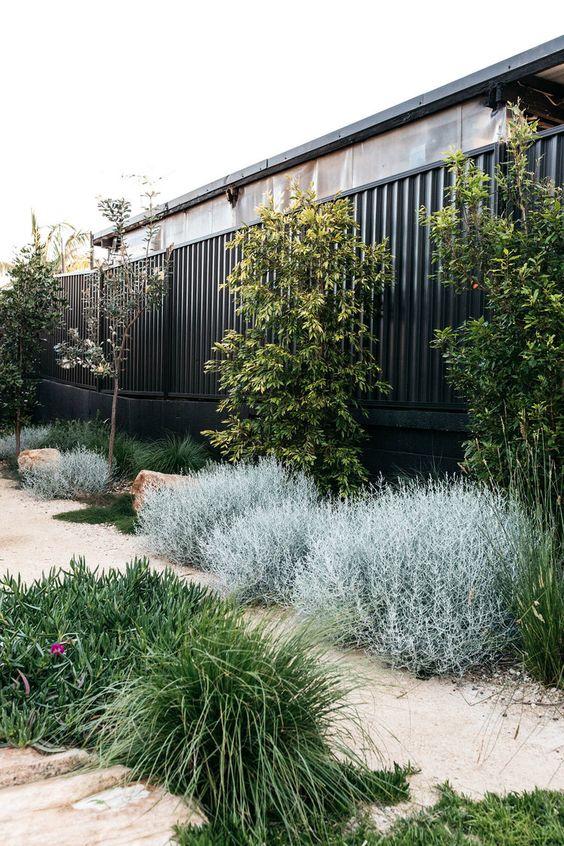 For homes close to the beach, a coastal garden design is a great way to incorporate a variety of salt-tolerant plants, especially natives.
These species prefer well-drained sandy soils and can handle salt spray ad windy conditions.
Plants to consider: silver banksia, woolly bush, coastal rosemary and running postman.
Read our Coastal Gardens Planting Guide for more inspiration.
6. Habitat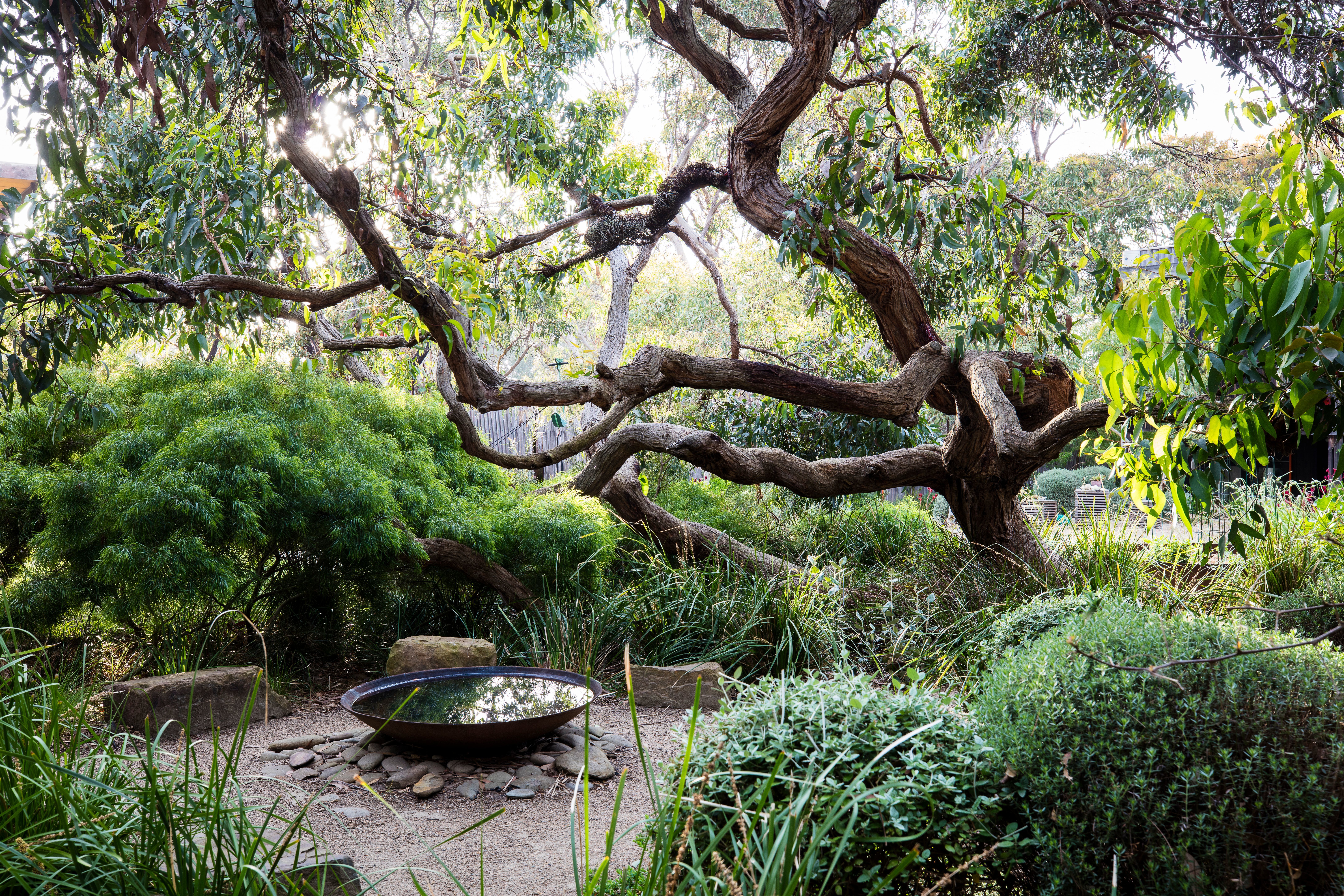 A 'habitat'-style garden is one that prioritises plant species that attract birds and butterflies.
It's good to choose a variety of plants to provide habitat and food sources for a range of wildlife, which will also support biodiversity.
Choosing local native varieties will also help to attract local fauna to your garden.
Plants to consider: dwarf SA blue gum, native geranium, kangaroo grass and creeping boobialla.
7. Edible
An edible garden is a great way to green your yard in a productive way, and there are plenty of options suitable for Adelaide's climate.
From exotic fruiting trees to perennial shrubs and herbs and local native varieties, an edible garden is a fun way to create a functional, sustainable and beautiful green space.
Plants to consider: rosemary, lavender and native lemongrass.
For ideas on what to plant, when and how, check out our Food Gardening Hub.
8. Mediterranean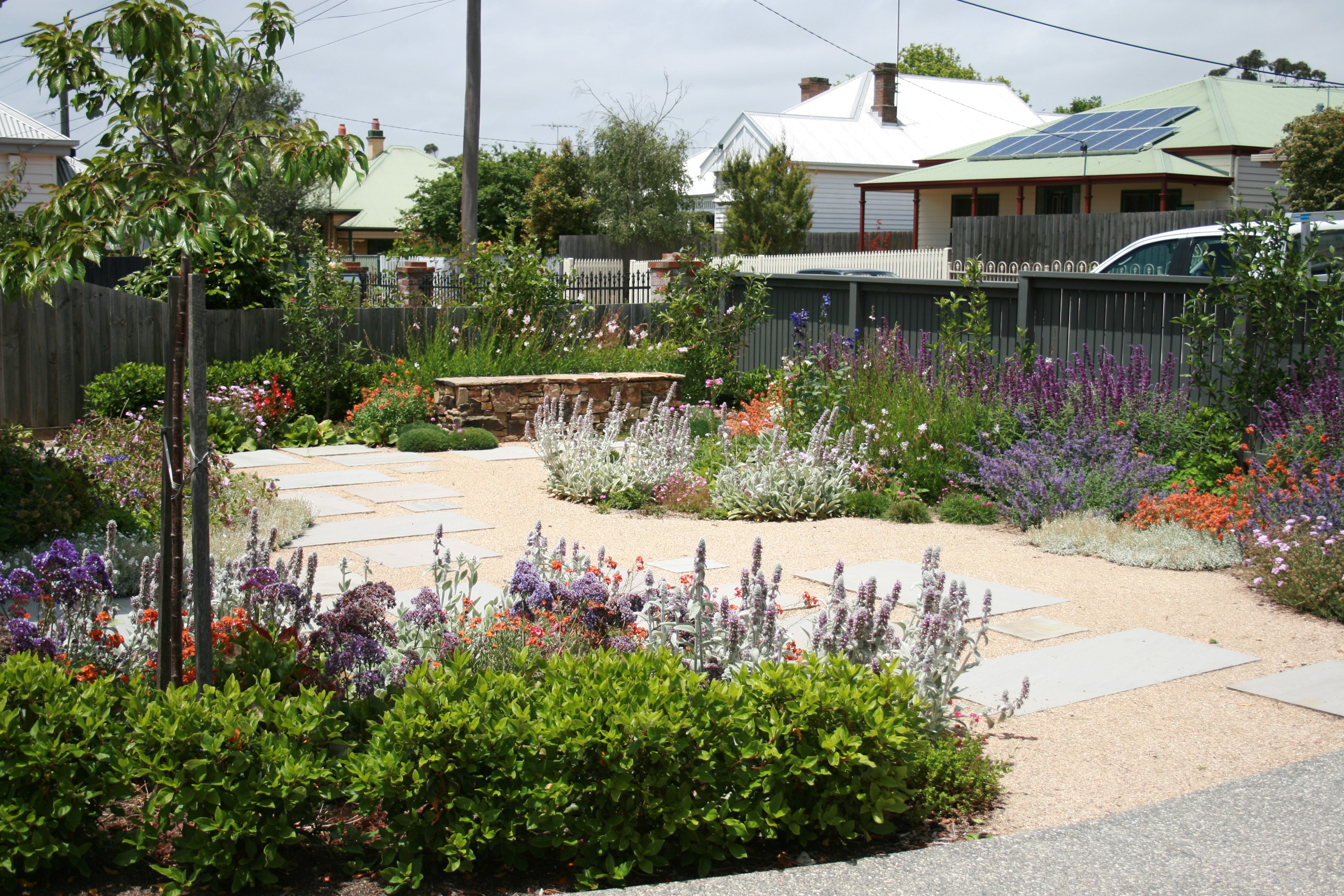 Inspired by the coastal areas surrounding the Mediterranean Sea, including Spain, Italy and Croatia, this type of garden has a casual elegance.
It's suited to the temperate Adelaide climate and incorporates a range of exotic and native water-wise plants.
Fruiting and fragrant trees and shrubs are paired with succulents and softer understorey for layered colour, texture and structure.
Plants to consider: crepe myrtle, blue chalksticks and bay tree.
These garden design ideas aim to give you some inspiration for incorporating green space in your private yard and demonstrate how you can turn a blank canvas into an enticing and interesting outdoor space – regardless of the size.
For examples of how these garden character designs can be drawn up on a plan, check out the Design Section of the Adelaide Garden Guide for New Homes.
Want to learn about the importance of keeping mature trees on your block? Check out our story: How to keep a mature tree in a new home – and why it's a good idea.