Just how do feral olive trees grow great wine? With a Tigercat machine! Find out how.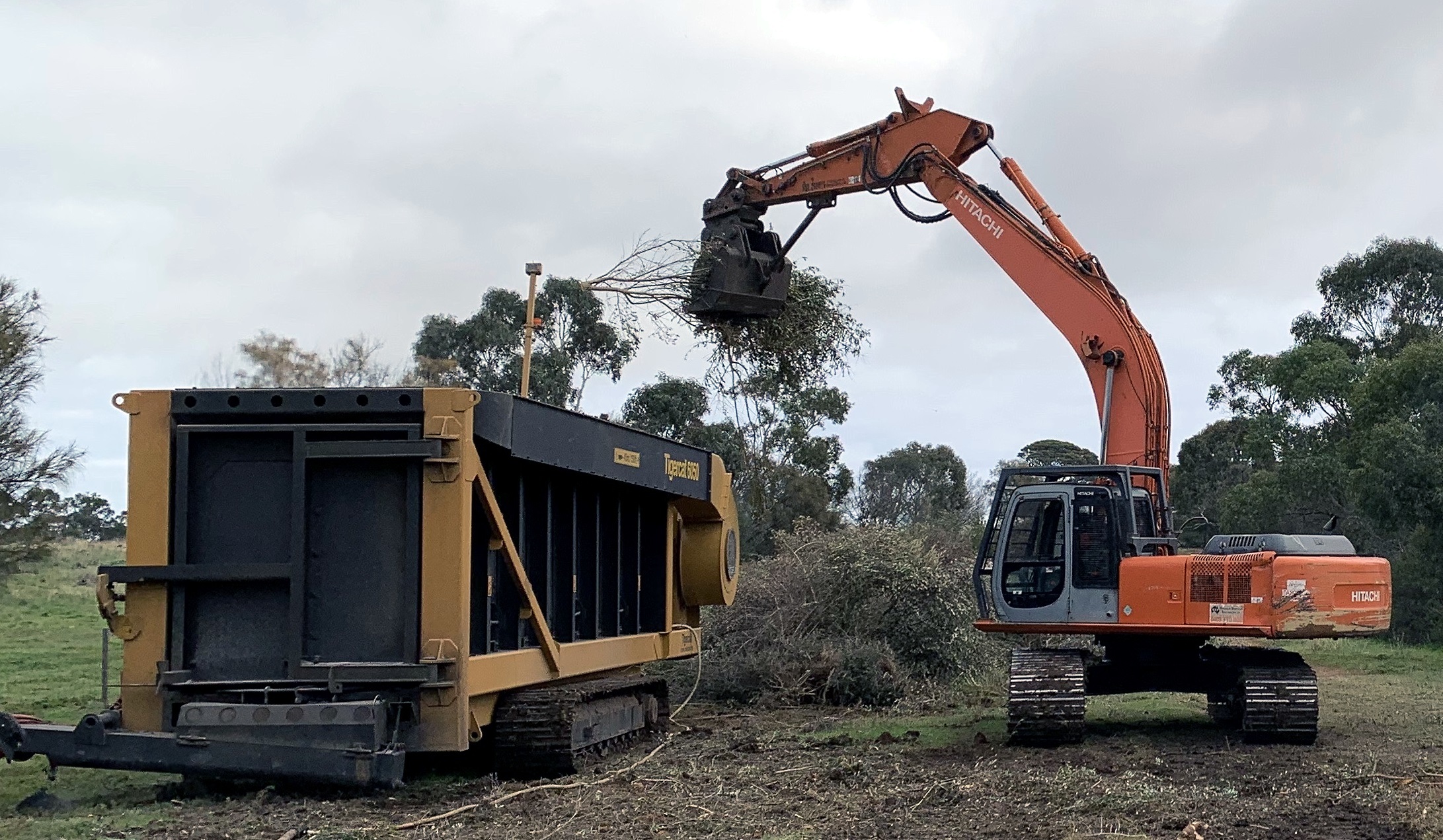 Native to the Mediterranean olive trees were planted in South Australia from the mid-1800s. They are now found across the state, but are causing issues for our native plants.
The Tigercat is an initiative of the community-run McLaren Vale Biodiversity Project, which aims to improve land mostly around grape and wine properties, but it also works its magic in national parks.
Feral olive trees are being removed to create biochar from four southern sites around Adelaide including Onkaparinga River and Glenthorne - Ityamaiitpinna Yarta national parks, Field River in Trott Park and Koomilya vineyard.
What is biochar?
Biochar is created when woody weeds such as olive trees are burnt at temperatures of 500 degrees Celsius, turning the tree into a carbon–rich form of charcoal that is put into soil.
How do you create biochar?
A portable piece of machinery called a Tigercat is used to safely burn the trees.
Why olive trees?
Although these European olives make great oil and are delicious to eat, they are a major pest plant.
They choke out native trees and shrubs and stop ground-layer plants (those which only grow low along the ground) from popping up, which degrades habitat (homes) for native animals.
They are also known to escape from crops and gardens, and the oil-rich trees burn with great heat which makes them a significant bushfire hazard.
So raise a glass to a cleaner, greener future!
What are the benefits of biochar?
There are so many positives, here are five:
Biochar is great for soils as it helps keep their nutrients and increase their ability to hold water.
Olive trees – which are pest plants/weeds – are removed.
Native plants get to grow better thanks to olive trees being removed. Native plants get choked out by the olives.
The Tigercat machine recycles these weeds into a product which improves the soil on agricultural land.
Biochar can also store carbon which could be a great way to help reduce greenhouse gas emissions.
(Banner image credit: CSIRO images; Gregory Heath)