South Australia's 10-day Nature Festival will launch this weekend. Find out what's on, and enter our social media competition to win x2 free tickets for you and a friend.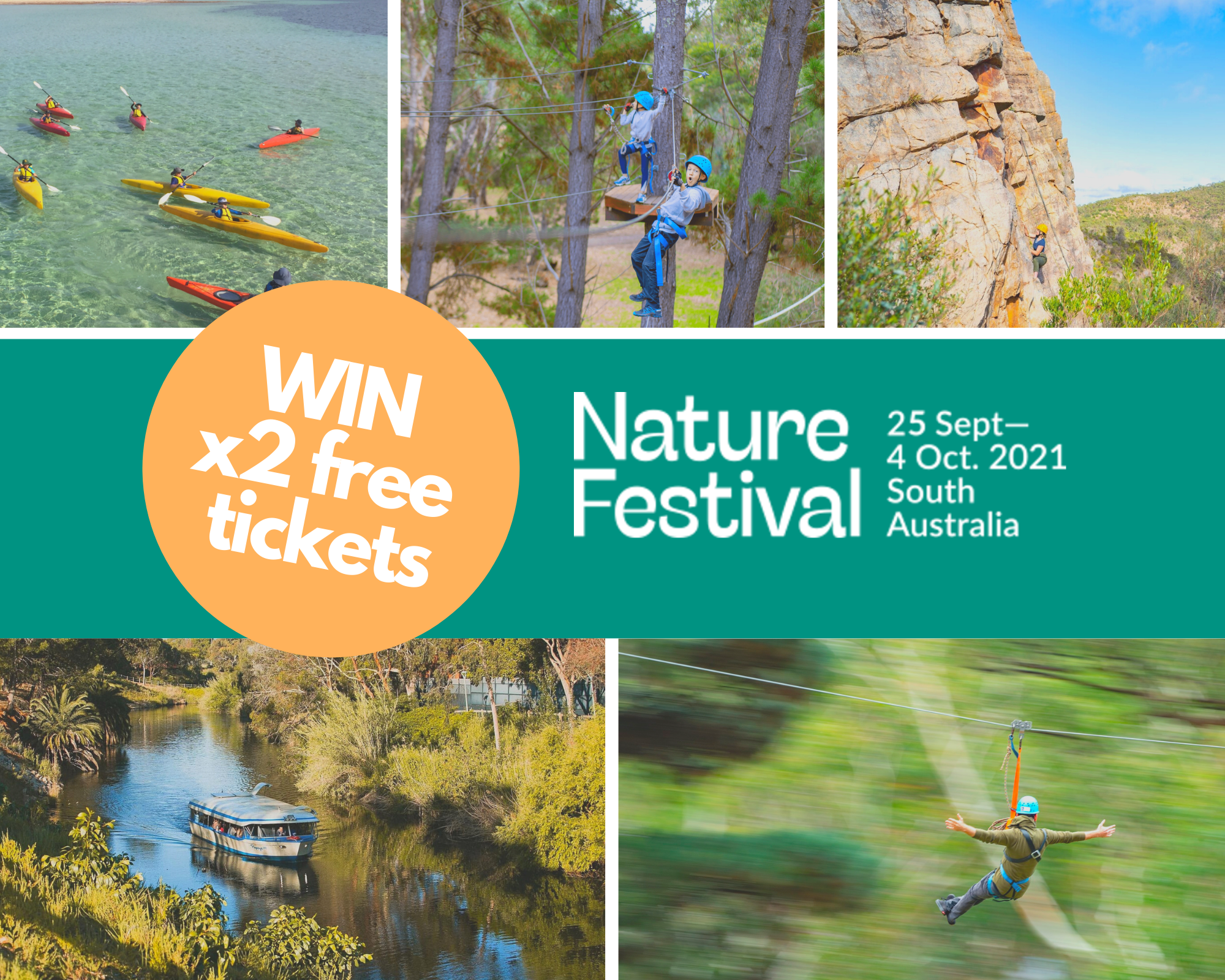 The Nature Festival is back for its second year to help connect you with nature in creative ways. The festival runs for 10-days from Saturday 25 September to Monday 4 October 2021, and includes more than 260 events at different locations across South Australia.
The Nature Festival has something for everyone – from rock climbing, zip lining and nature writing workshops and walks, to mountain biking and partying on the Popeye along River Torrens.
Find out what else is on and enter now to win a pair of free tickets.
What's on?
You can browse more than 260 nature events at the Nature Festival website.
Green Adelaide has sparked nearly 30 festival events to help connect people with Adelaide's nature through arts, wonder and adventure. You can browse the Green Adelaide events on our webpage on the Nature Festival website.
Win free tickets to the Nature Festival
We are offering three of our social media followers the chance to win two free tickets to any of the costed events being held over the 10-day festival (excluding sold out / cancelled events).
All you need to do to enter is:
Follow Green Adelaide on either Facebook (@GreenAdelaide) or Instagram (@GreenAdelaideSA).
Comment on our competition's Facebook or Instagram posts with your favourite nature emoji, and tag a friend to take with you to the festival.
Enter ASAP! Three winners will be drawn at 2pm this Friday, 24 September 2021. T&Cs apply.
Support the nature movement
The Nature Festival forms part of Adelaide's growing nature movement to become a National Park City.
Join the movement by signing the Adelaide National Park City Charter today.
Green Adelaide is the Nature Festival's principal sponsor. There are so many ways to connect with Adelaide's environment, and Green Adelaide is seeding the festival for its second year to help create a cooler, greener and wilder city.