There's a part of Adelaide's south ready for some TLC. You can take a tour as part of the 2021 Nature Festival. Read on to learn more and book your spot on the tour.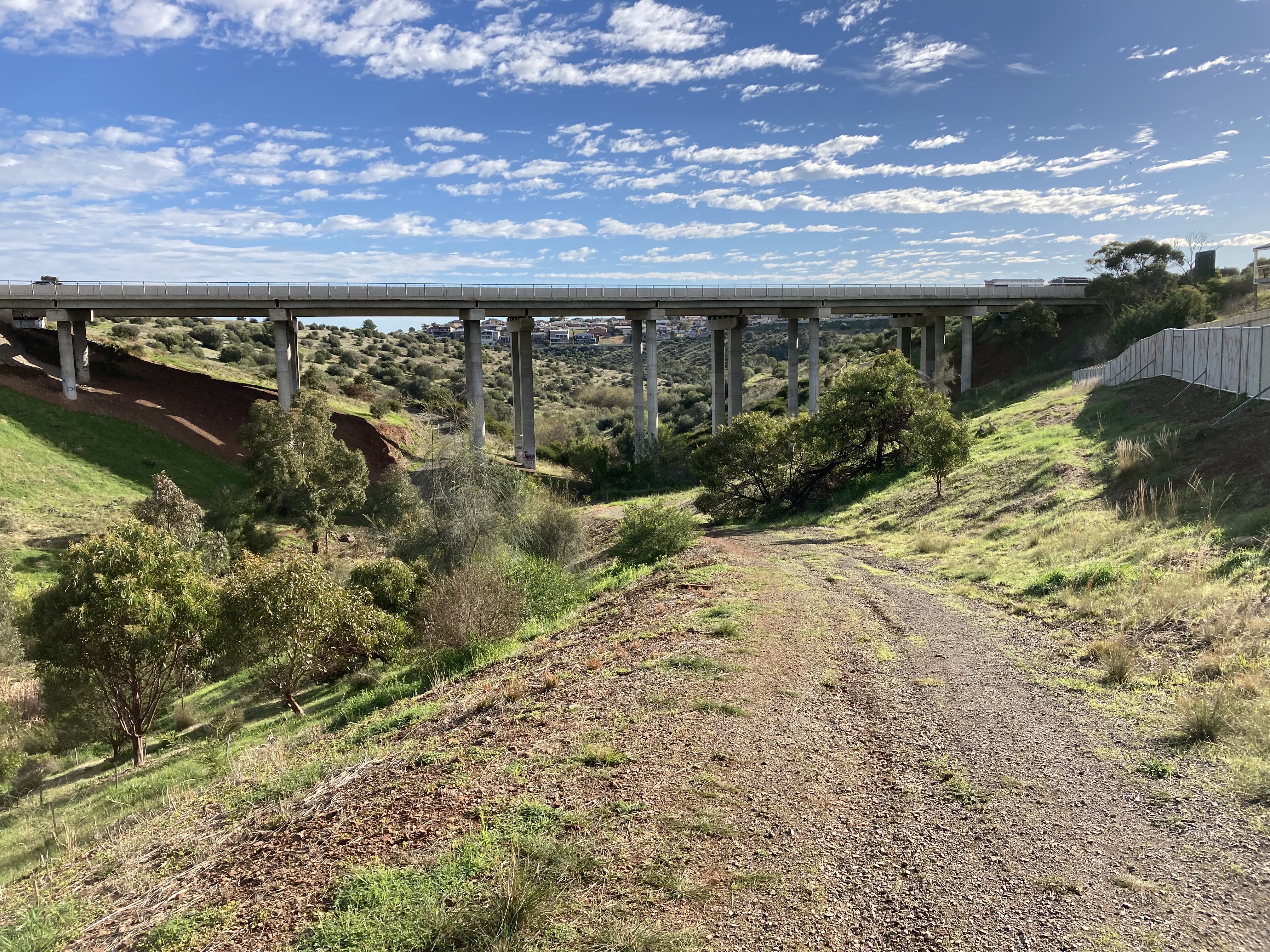 Becoming an even more liveable Adelaide – and hopefully a National Park City – is about connecting people to nature, while improving the health of the environment through supporting a cooler, greener and wilder city.
You can do a lot with a little, and some great environmental restoration work is being achieved around Adelaide, often by committed local communities and land managers.

Sometimes with extra support, restoration can transform a place at a greater scale, and there is no better example than a new project down south along the Field River, in particular in the suburb of Trott Park.
The Field River Valley Project is now underway and builds on what's already been achieved in the neighbouring Glenthorne National Park – Ityamaiitpinna Yarta, and surrounding areas for many years by councils and volunteers.
Here's all you need to know about the new project:

What is the Field River Valley Project?

The Field River Valley Project centres on 45 hectares of land in the upper part of the Field River Valley, and a 10-hectare section near the coast where the river meets the sea.

It will bring some much-needed attention to activate, restore and re-wild these patches of land.
Green Adelaide will work with land managers to:
restore the riverbanks and the surrounding landscapes through weeding. Did you know that recently, feral olive trees were removed and native seedlings planted under a trial to transform the olives into biochar
survey the site to better understand the environmental and cultural values of the area
plant local native vegetation through community events
raise awareness about the ecology and cultural heritage of the area, including areas of importance to the Kaurna people.
Why does the area need some special TLC?
The area's river, grassland, wildlife and history are special and need attention.

Field River Valley is one Adelaide's last remaining large urban open spaces. Few suburbs have an area like this, of this size. This is a great opportunity for locals and visitors to connect with nature.
To do this the project will create more open spaces for people to visit, and also improve water quality to protect threatened native fish such as congoli at the mouth of the river, and restore threatened grassy woodland to provide habitat for birds such as the threatened yellow-tailed black-cockatoo.
We also know that there is at least one known Aboriginal camp site, and a 70,000 year old Diprotodon (giant wombat megafauna) fossil discovered in 1992.

You can get involved
You can visit, explore and learn about Field River, its history and its future at two events (details below) being held for the 2021 Nature Festival. Bookings open Friday 10 September.
Kaurna Walk on Country
The Kaurna People are the Traditional Owners of the Adelaide region. Join Kaurna man Allan Sumner as he welcomes you onto Country in a 1.5 hour gentle walk of discovery.
Saturday 25 September
9:00 am to 10:30 am
Tour of the River
Chase vistas and visions in an adventure tour of the Field River Valley Project site. You'll get to hike off-track through wet creeks and weed thickets to discover the natural values hidden in the landscape.
Saturday 25 September
11:00 am to 12:30 pm
Book your spots and find out what's so special about this place nestled in the south of Adelaide.
Subscribe to our newsletter for the latest on this project or contact us with a question.
You'll be hearing a lot more about Field River very soon, including community planting events on site and updates about restoration activities as they unfold.
The project is a collaboration between Green Adelaide, the Department for Environment and Water and other state government agencies, the cities of Marion and Onkaparinga, the Kaurna Nation and non-government organisations, with other land managers being encouraged to take part in the project where they can.