Southern purple-spotted gudgeon fish have been released at Oaklands Wetland in a significant milestone to return the species to Adelaide after more than 100 years. Find out more about the efforts to save this native freshwater fish species from extinction.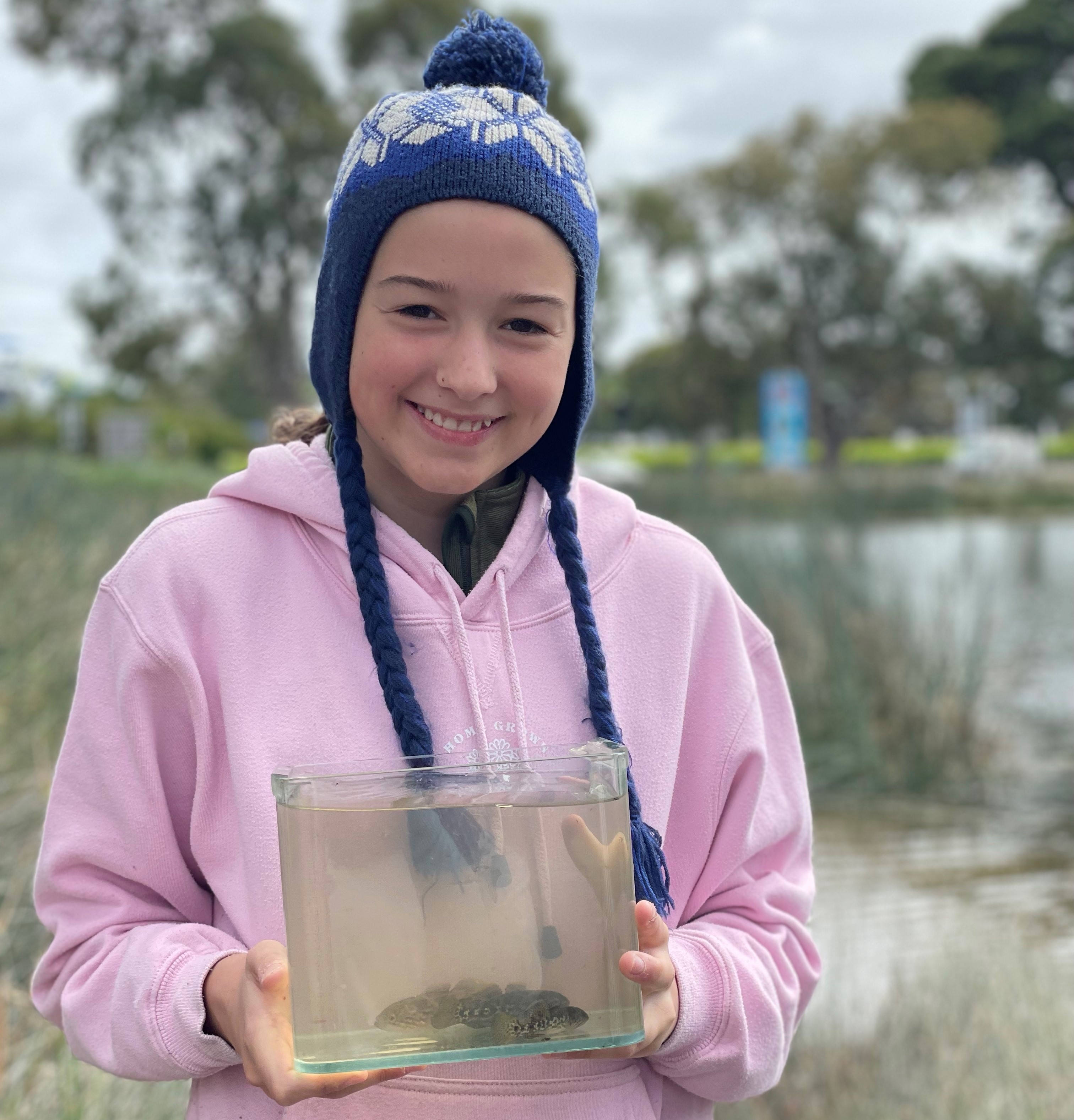 Around 500 southern purple-spotted gudgeon, which were bred in tanks in Victor Harbor, were released into Oaklands Wetland on Friday, by experts from Green Adelaide, the City of Marion and Nature Glenelg Trust.
Green Adelaide Board Presiding Member Professor Chris Daniels said the release is part of a statewide project led by Green Adelaide to help save local native fish species from extinction.
"Green Adelaide has been undertaking a study on the suitability of urban wetlands across Adelaide to play a part in threatened fish conservation. One of the wetlands studied was Oaklands Wetland," Professor Daniels said.
"The wetland is an important and widely used recreational open space and aquatic environment which is home to more than 130 flora and fauna species, and will provide an ideal habitat for these colourful freshwater fish.
"Urban wetlands, including constructed wetlands such as Oaklands, can have multiple benefits. As well as filtering stormwater for irrigation purposes (including greening our parks), it provides the community with the opportunity to connect with nature, while promoting real conservation outcomes.
"The reintroduction of this critically endangered native fish species is just one of the ways Green Adelaide is working in partnership towards rewilding our urban landscapes in the Adelaide metropolitan region."
The native fish were once commonly found in the lower section of the River Murray and the Torrens and Onkaparinga catchments, but had not been recorded in the Adelaide region since before 1920.
The species was also lost to the River Murray during the millennium drought however, fortunately some were rescued and entered a captive breeding program, which then enabled successful reintroduction into their former Murray habitats.
City of Marion Mayor Kris Hanna said in preparation for the release, the wetland has been drained to remove invasive species and make way for the native fish, giving the fish the best chance for survival.
"The ten ponds of the wetland have been drained down and pumped out in early April and high numbers of introduced species including common carp, redfin perch, eastern gambusia and rainbow trout were removed," Mayor Hanna said.
"It is critical that these exotic species do not re-establish in the wetland to ensure the success of the re-introduction project."
The Oaklands Wetland is an off-channel constructed wetland adjacent to the Sturt River within the suburb of Oaklands Park.
To find out more about Oaklands Wetland visit https://www.marion.sa.gov.au/things-to-do/wetlands/oaklands-wetland