Apply now to be a Green Adelaide Board member. Multiple positions are available.
Applications close at 5pm, Sunday 26 March 2023. Positions will commence in July this year.

Our board plays a vital role as an independent and strategic leadership team to deliver a more climate-resilient metro Adelaide.
They oversee our work of encouraging environmental activities and policies through partnerships, investment, education, and on-ground iconic projects.
As a board member you will be involved in bringing the community, industry, and government into the heart of decision making on environmental management.
Why apply?
You'll be involved in leading the creation of a cooler, greener and wilder capital city. You'll provide strategic advice on iconic projects and initiatives to better connect people with nature.
Are you the right fit?
If you are a passionate, experienced (or emerging), and strategic leader, our Green Adelaide Board wants you!
We want diverse skills and knowledge on our board – with expertise across not just environmental management, but also Aboriginal heritage, governance, engagement, communications, as well as planning, finance, and risk management, plus more.
How to apply
Download and read the role and responsibilities of a board member in our Member recruitment information (PDF 1.1 MB).
Complete the online application form (MS Forms). Progress on the form is not able to be saved as you go. You are encouraged to prepare longer form answers in advance.
(Note: You can download a copy of the questions (PDF | 1 MB) in preparation.)
Email us a copy of your CV with 3 referees to dew.greenadelaide@sa.gov.au.
Women and First Nations people are encouraged to apply.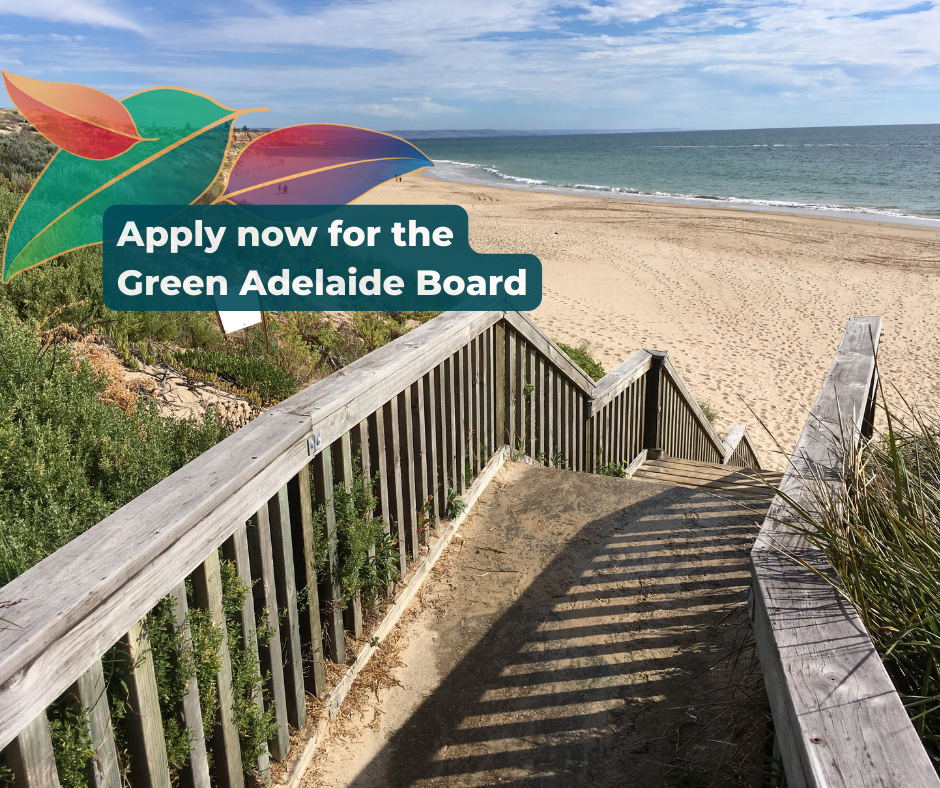 Questions?
Contact Green Adelaide's Executive Officer via email at dew.greenadelaide@sa.gov.au or call 7424 5760 between 9am-5pm, weekdays.
Apply now. Applications close 5pm on 26 March 2023.