Targeted plantings, green wall and roof grants, a new 'cool corridor' and a water rebate program will soon start to create a greener and cooler heart of Adelaide city.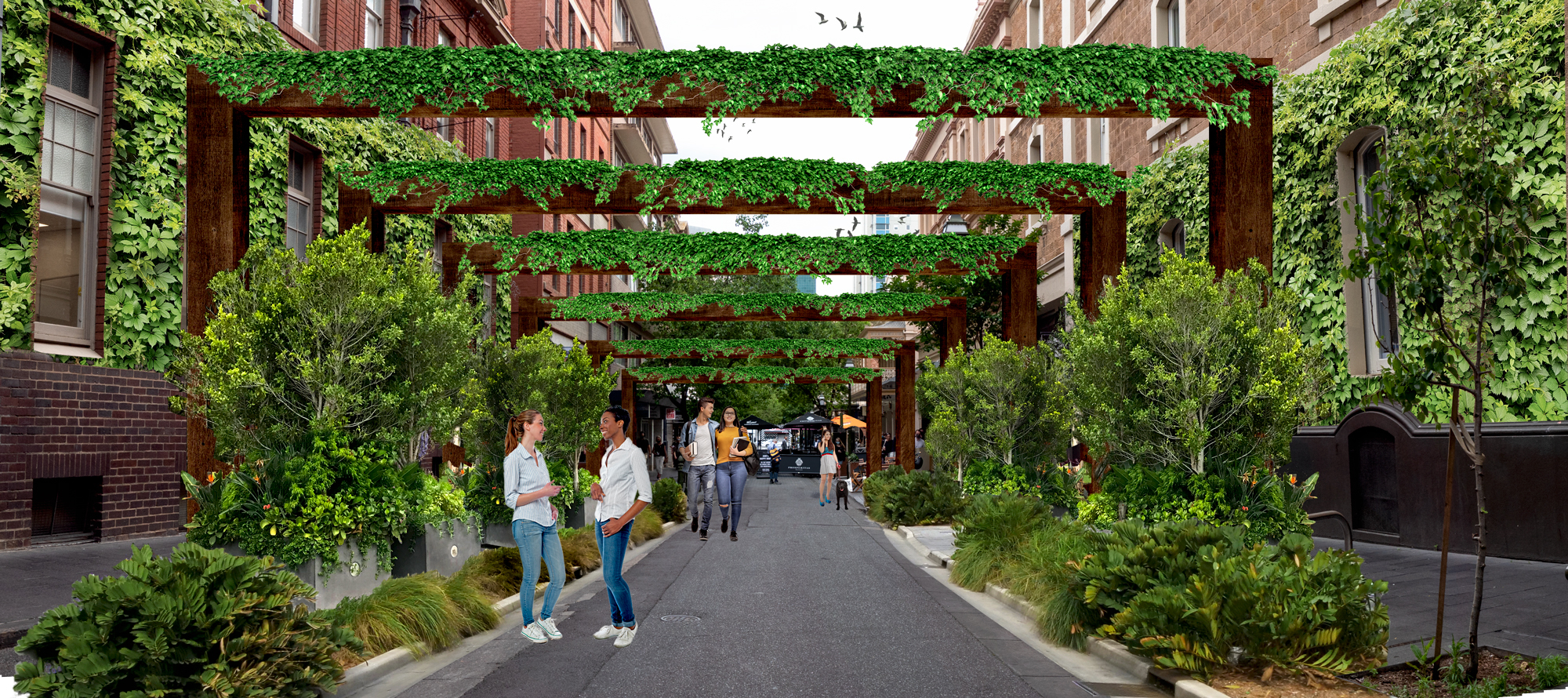 Four initiatives including a $2 million Greener City Streets Program, $1.5 million Wild Walls and Roofs Grants, $1 million for Cool Corridors, and $500,000 worth of Green Water Rebates will be delivered over the next four years, led by Green Adelaide, to create a cooler, greener, wilder and more climate-resilient CBD.

Creating a greener heart of Adelaide city
The Greener City Streets Program will be dedicated to specific greening of CBD streets based on heat and tree canopy mapping put together through joint state and local government investigations, and the Cool Corridor Program will focus on greening the streets and laneways between North Terrace and the Adelaide Central Markets.
The program will be used to initiate new and innovative greening projects for Adelaide's CBD to improve the liveability and reduce temperatures around parts of the city.
Heat mapping data will determine the warmest areas of the CBD and Green Adelaide will partner with the City of Adelaide to make a focused effort to green and cool these areas through planting trees and other plants and building green roofs and walls.
The Cool Corridor Program will create a green walkway through the city, from the Adelaide Train Station to the Central Markets, to better connect people with nature through multi-use paths, shade and greenery to create a more attractive and cooler city space for everyone to enjoy.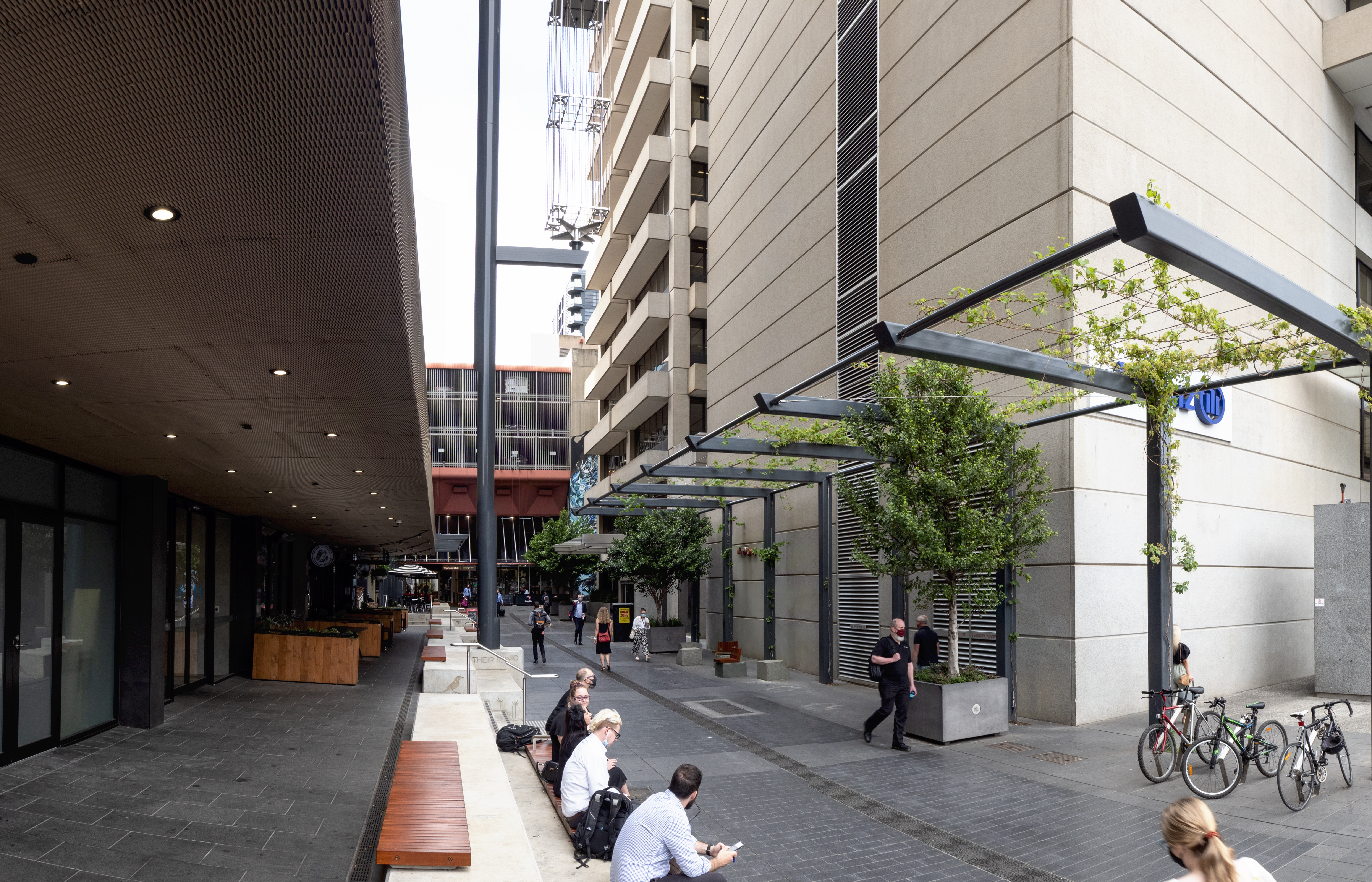 Green Adelaide Board Presiding Member Professor Chris Daniels that Adelaide's future Cool Corridor will be a great example to showcase how people can enjoy the conveniences of a busy city life with nature, and experience first-hand the wellbeing benefits.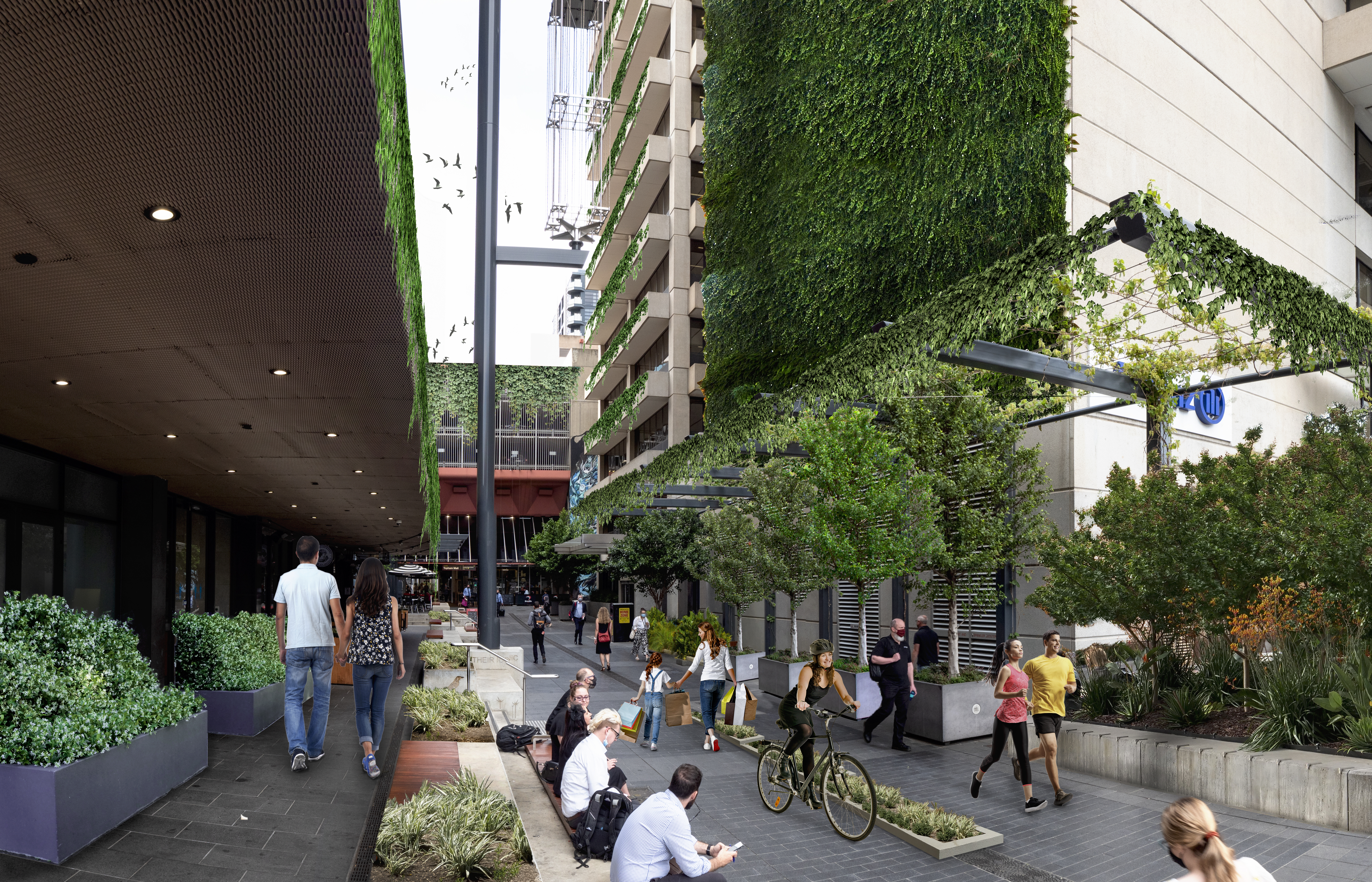 Green wall grants and discounted water rates
The Wild Walls and Roofs Grants will provide CBD building owners with up $50,000 to build green walls and roofs on commercial and residential dwellings, and the Green Water Rebates will trial the application of discounted water rates for people when water is used in Adelaide's CBD for new greening and cooling projects.

Green walls and roofs are an effective and alternative way to improve the visual amenity of the city, reduce temperatures, provide habitat for wildlife and increase the environmental sustainability of buildings and streets.
The Green Water Rebates would involve the installation of smart meters on eligible properties to distinguish water used for cooling and greening, and apply the discount to this amount.
Professor Daniels said that we know that greening and cooling our city makes good economic sense for the community, but the cost of water can be a deterrent.
"The Green Water Rebates trial is a way to investigate whether discounting people's water bills will encourage more backyard and business greening for the benefit of the environment and the wider community," Professor Daniels said.
Delivering on-ground green action
Professor Daniels added that these four new programs are another way Green Adelaide delivering on-ground action as a contribution to Adelaide's push to become an internationally-known National Park City.


"These inner city areas can play a valuable part in conservation, with trees along Leigh Street in the city already supporting the largest known roosting aggregation of native tree martins in South Australia," said Professor Daniels.
"These practical investments to green and cool Adelaide's CBD with green walls, roofs, trees and water-sensitive urban design such as raingardens and tree inlets all contribute to making our city climate-resilient for future generations, and connecting people with nature for their wellbeing."
Keep up-to-date

The new programs will be led by Green Adelaide in partnership with the City of Adelaide and other councils, SA Water and ESCOSA. The planning for these programs is expected to begin from early 2022, with on-ground action to start from mid-2022.
Subscribe to our newsletter for the latest on these programs, or contact us directly with a question.