Round 1 of our Cooler, Greener, Wilder Grants Program for local governments is now closed.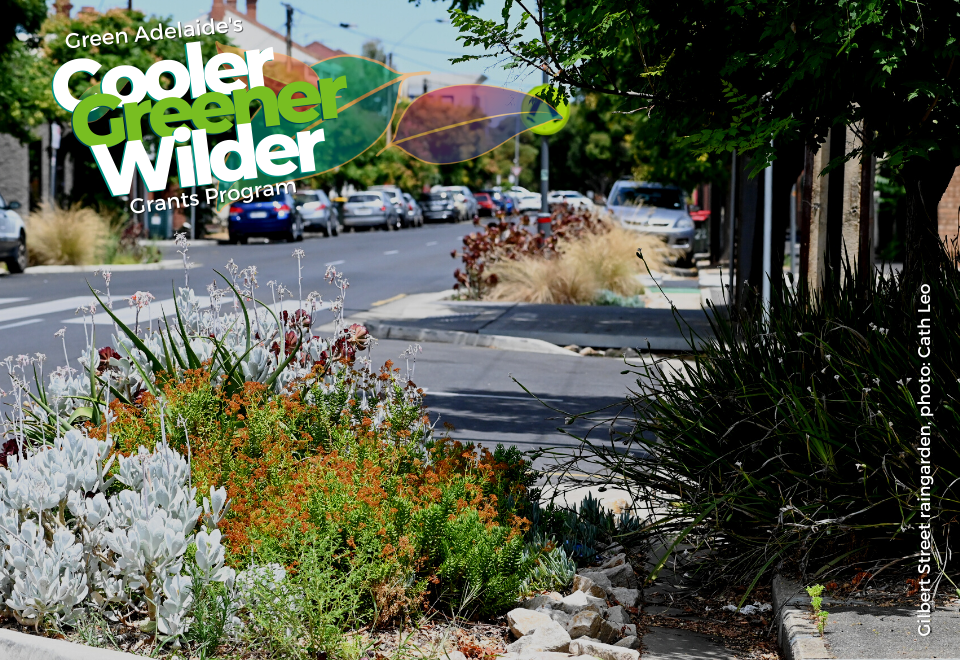 The Cooler, Greener, Wilder Grants Program for local governments provides support to Adelaide's metropolitan councils to undertake projects that deliver greening outcomes, incorporate water sensitive urban design or biodiversity sensitive urban design principles.

One million dollars is available for councils in the Green Adelaide region to cool or green urban settings with high community usage, at the site, street or precinct scale. Grants of between $25,000 and $200,000 are available to local councils, with the expectation that recipients match any funding granted with an equal co-contribution.
Read about our successful recipients in round 1.
What you need to know
For a detailed overview of the grants program, download and read our Cooler, Greener, Wilder Grants Program Application Guidelines (PDF | 1.1MB).
To be successful in gaining funding, consider incorporating on-ground works (including planning and design work that links directly to on-ground works) that achieve integrated urban greening, water-sensitive urban design and biodiversity-sensitive urban design outcomes.
To apply, you will need to create an account in SmartyGrants for your grant project proposal. You'll need to answer the questions and click 'submit' to formally provide your application to Green Adelaide for assessment. You can save the application as you go and come back to it later.
Applications are now closed
Successful applicants and projects will be announced in May 2023, with funds to be spent by the end of the 2024/25 financial year.

Supporting materials

For tips on how to use SmartyGrants, read the administrative system's Help Guide for Applicants and SmartyGrants frequently asked questions.
Read our frequently asked questions and Application Guidelines for help in scoping and writing your Cooler, Greener, Wilder Grants Program application.