Residents of the 5031 postcode area have been re-introducing native plants to verges and increasing biodiversity in metropolitan areas. Find out how a Green Adelaide Grassroots Grant helped transform these urban environments.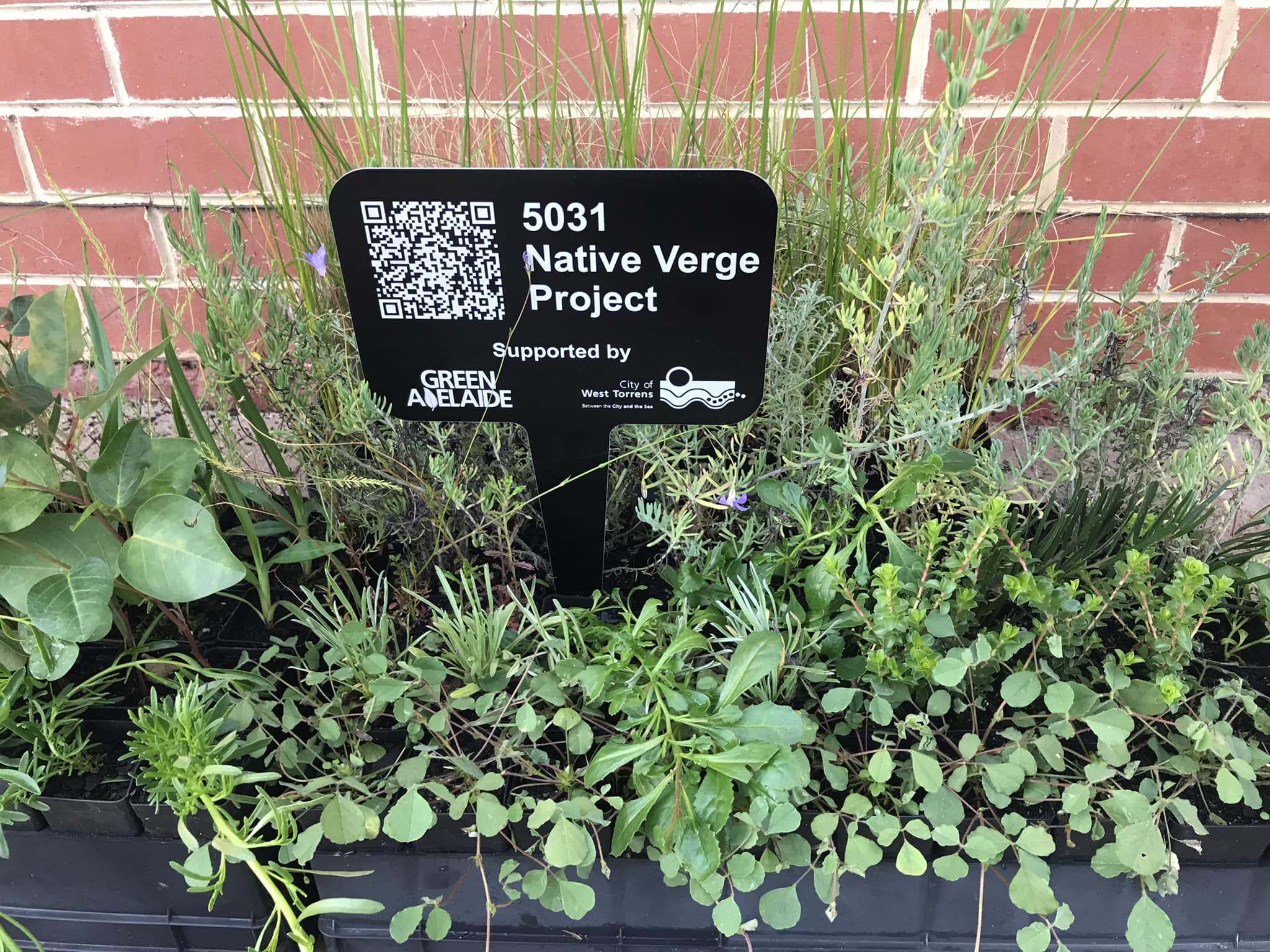 During 2020, Camille Jenkinson and Aida Staible, residents of Mile End and Torrensville, wanted to bring their community together following the impacts of COVID-19.
They had a vision of a project that could create more green spaces in their suburbs, and bring people together through united actions.
The pair saw an opportunity in having residents work toward transforming their verges. Verges, or the strip of area between footpaths and roads, are small spaces which can often be uninspiring or unkempt.
Supported by the City of West Torrens, Camille and Aida created the 5031 Native Verge Project, to support the local community to reclaim their verges.
Read on to discover how a Green Adelaide Grassroots Grant helped bring this urban revegetation project to life.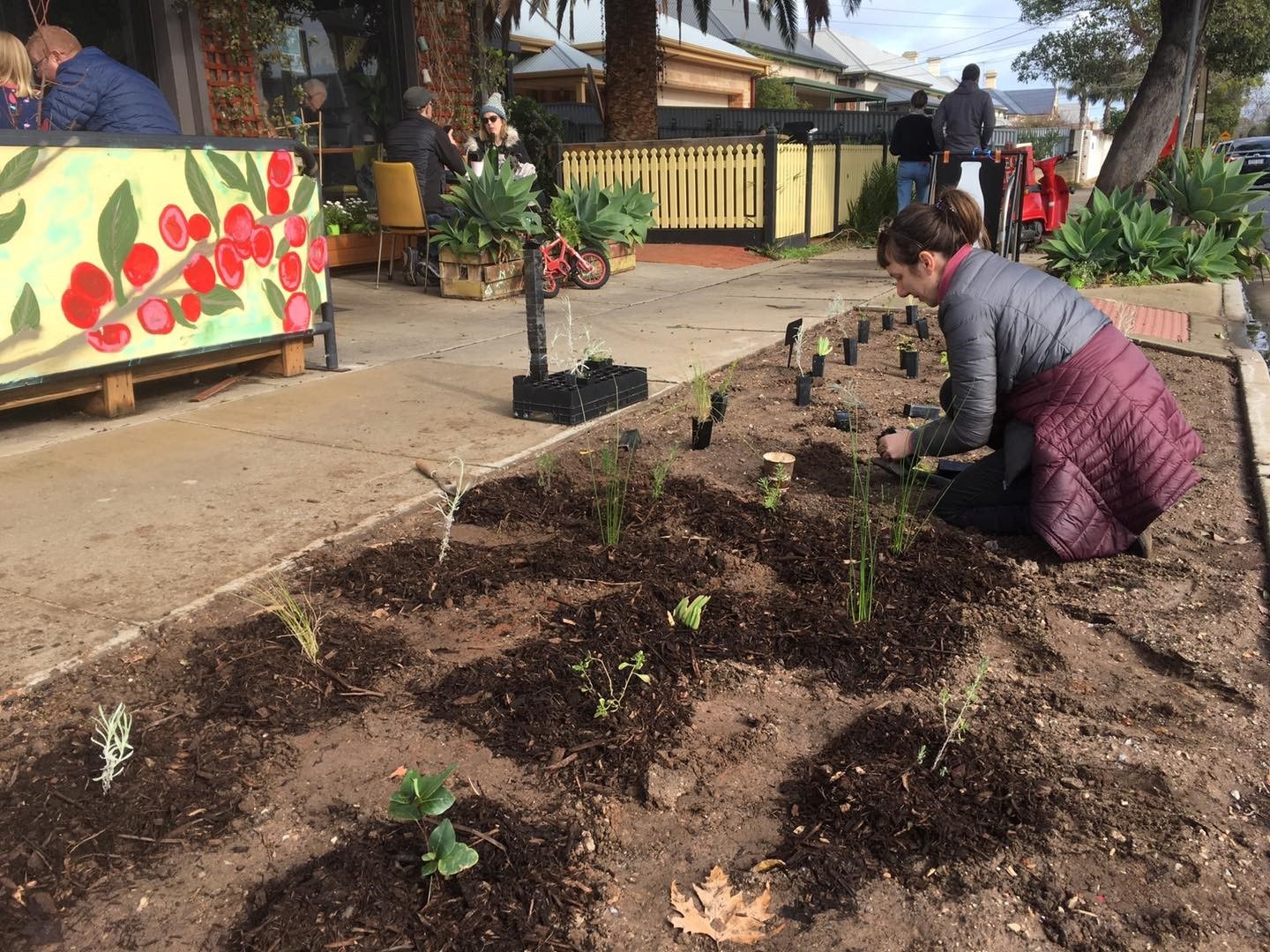 Why is this grant project important?
Camille explained that planting in these empty metropolitan spaces improves the environment in a small, achievable way.
"The verge area can go from rubble and grass, to creating a mini biodiverse ecosystem," Camille said.
Importantly, Camille ensured that local natives were picked for the project, suited to the South Australian climate, and ideal for attracting locally native insects, lizards and birds.
As a self-motivated community activity, Camille and Aida worked hard to make it simple for other resident volunteers to take part.
Once a volunteer put their hand up to transform their verge, the local council, City of West Torrens, would remove existing dolomite, and prepare the soil. Then, the resident would choose from a pre-prepared native species list, providing a simple way to choose what to plant. The 5031 Native Verge Project team would then deliver the plants and mulch - and it was up to local resident volunteers to get their plants in the ground!
"It was a wonderful way to get the community on the verges outside of their homes, cultivating a shared public space together," Camille said.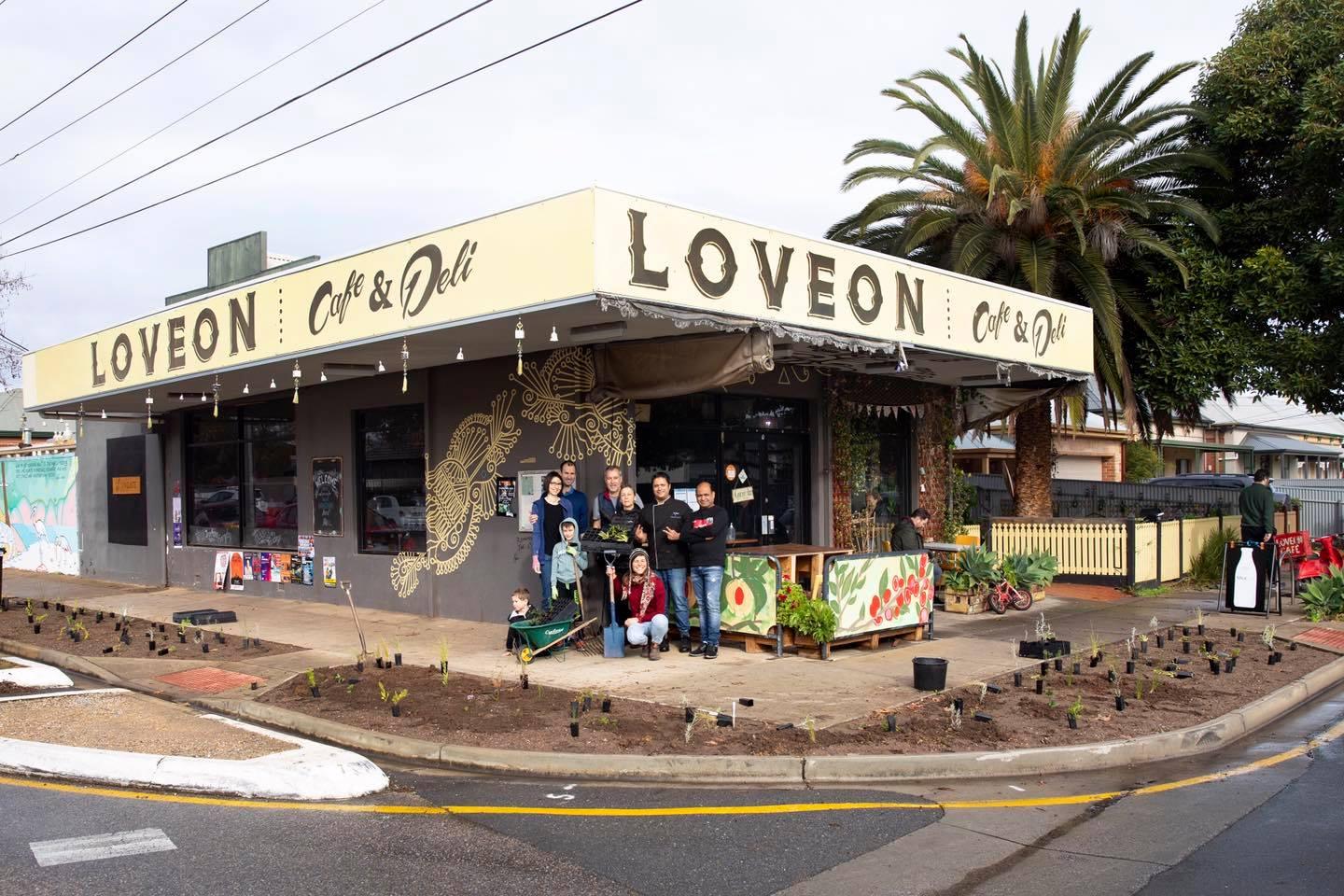 How did the grassroots grant help?
The Green Adelaide Grassroots Grant enabled funding of the plants, mulch and signage for this important community project.
Each verge now features signage with a QR code, which people passing by can scan to find out how they can plant a verge of their own. These signs play an important role in helping other residents learn how they can get involved and transform their own verge.
The project also had the support of local council.
"The fact that we got the funds for the plants from Green Adelaide was a huge encouragement for the City of West Torrens, as they were providing significant in-kind support," Camille said.
How did the project improve the environment for the community?
Together, the residents of 5031 made an incredible difference in increasing green space in their area. Not only were verges revegetated, but members of the community had a chance to come together and increase their knowledge of local native plants, and build skills and confidence in revegetation.
Seven verges were able to be transformed, including quite a large area at the front of Loveon café. The area around the café was revegetated across several dedicated working bees, which saw 30 members of the community contribute to transforming the area.
Natives planted like clustered everlasting, running postman, native lilac, kangaroo grass and wallaby grass have increased biodiversity of the verges, and will create a habitat for butterflies and bees.
A Facebook page has also been created, sharing the project's success, and engaging more than 350 members of the community, including around 30 who have already shown interest in taking part in transforming verges into the future.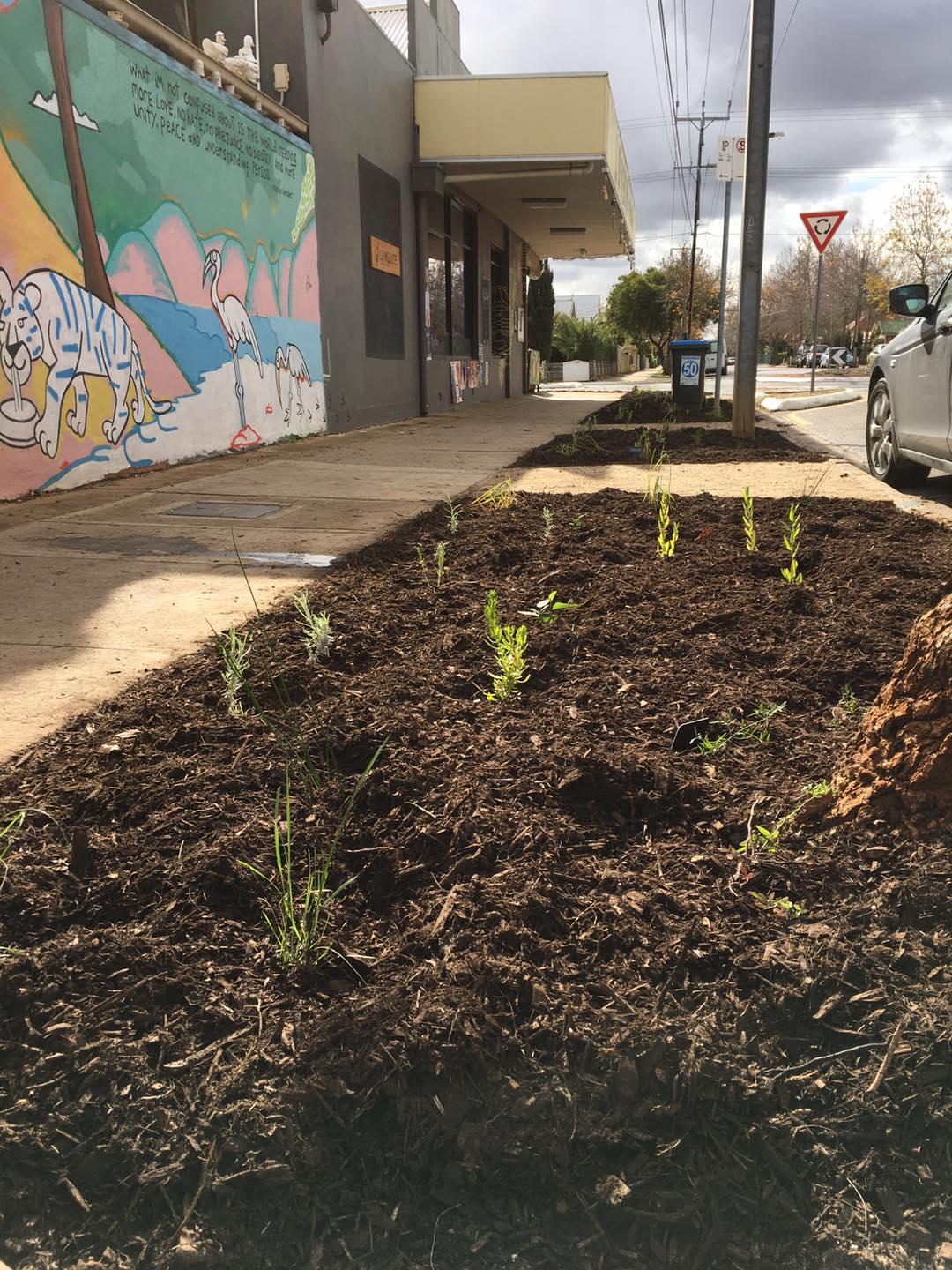 Words of advice for future grant applicants
"I would recommend that applicants have conversations with lots of people early on in the project," Camille said.
"The 5031 Native Verge Project was shaped around what the community wanted, and worked well because it was in response to a community need."
Camille also said that there was a lot of support coming from different areas. Having strong relationships with the both the community and local council helped to facilitate this project.
"And lastly, think through the long-term impacts of your project – for example, maintenance was needed once the verges were planted, in this instance, and so we now have ongoing communication with residents involved in the project to ensure verges are looked after sustainably," Camille said.
Camille and Aida are continuing with this important community verge initiative, with a second phase of their revegetation project through funding from Green Adelaide's Grassroots Grants Round 2.