The Marine Discovery Centre at Henley Beach is all about hands-on education. Find out how a Green Adelaide Grassroots Grant helped create an immersive educational experience.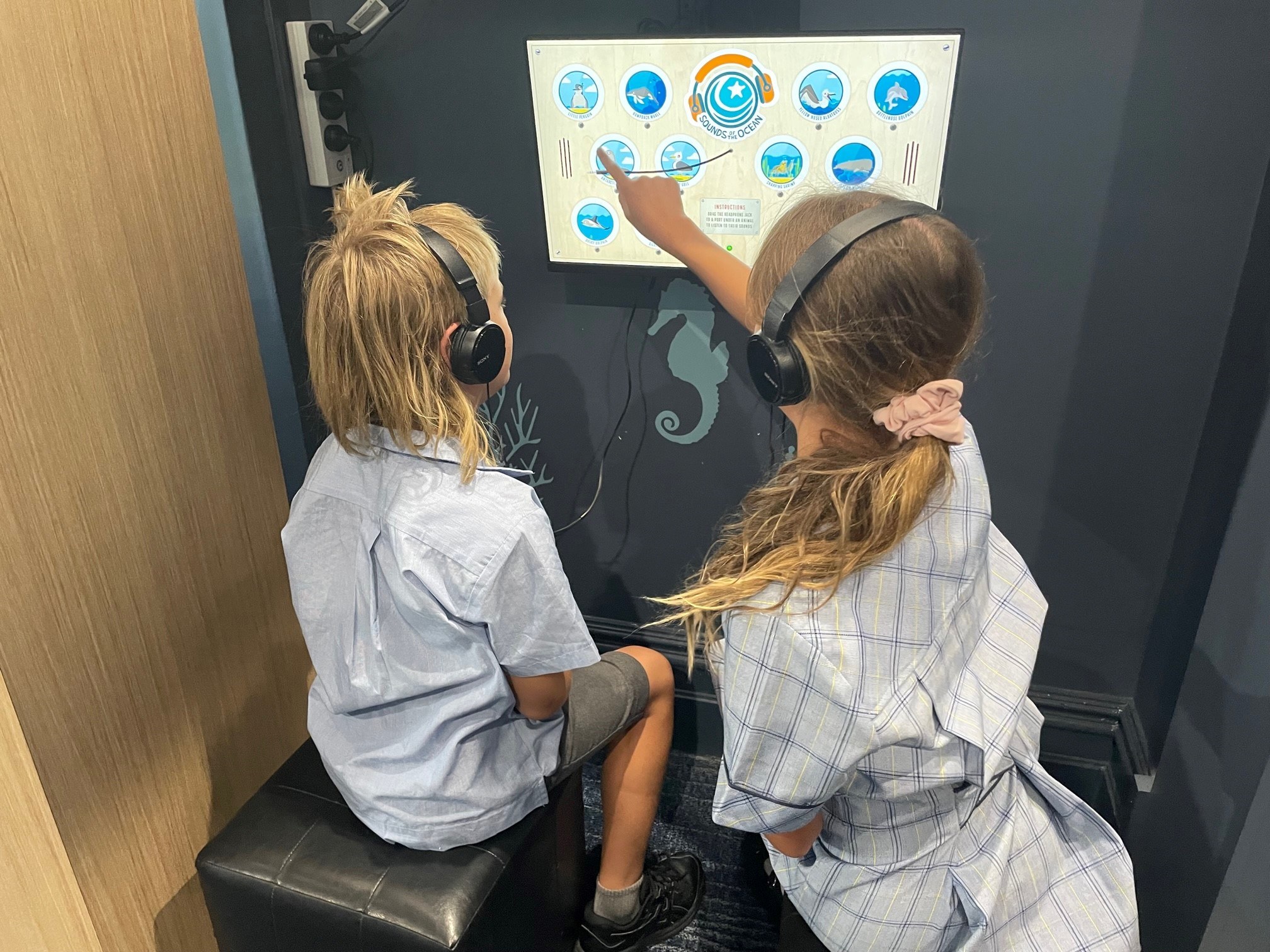 The project
Since it began in 1997, visitors to the Marine Discovery Centre have been in empowered through learnings in climate change, Kaurna connection to Adelaide's coast, and practical ways to protect our marine environments.

More than 7,000 people visit the centre every year, and become immersed in discoveries about our sea life, coastal environments and beyond. Boasting aquariums, exhibitions, and interactive learning stations, the centre hosts school programs as well as being open to the public.

A Green Adelaide Grassroots Grant has helped to update interactive learning activities, providing opportunities for visitors to become immersed in unique marine-inspired educational opportunities. Discover how.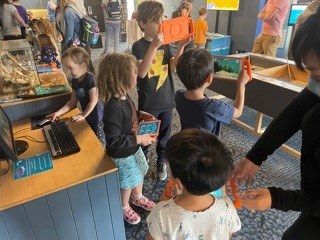 Why was the project important?
The Marine Discovery Centre plays an important role in community education on a range of environmental topics.

Improving the quality of learning experiences was vital in an ongoing vision to empower students and the community through inspirational and interactive discovery.

The centre provides programs for students from kindergarten through to year 9 with a focus on ecological sustainability and Kaurna culture, including the protection of South Australia's coastal and marine environments.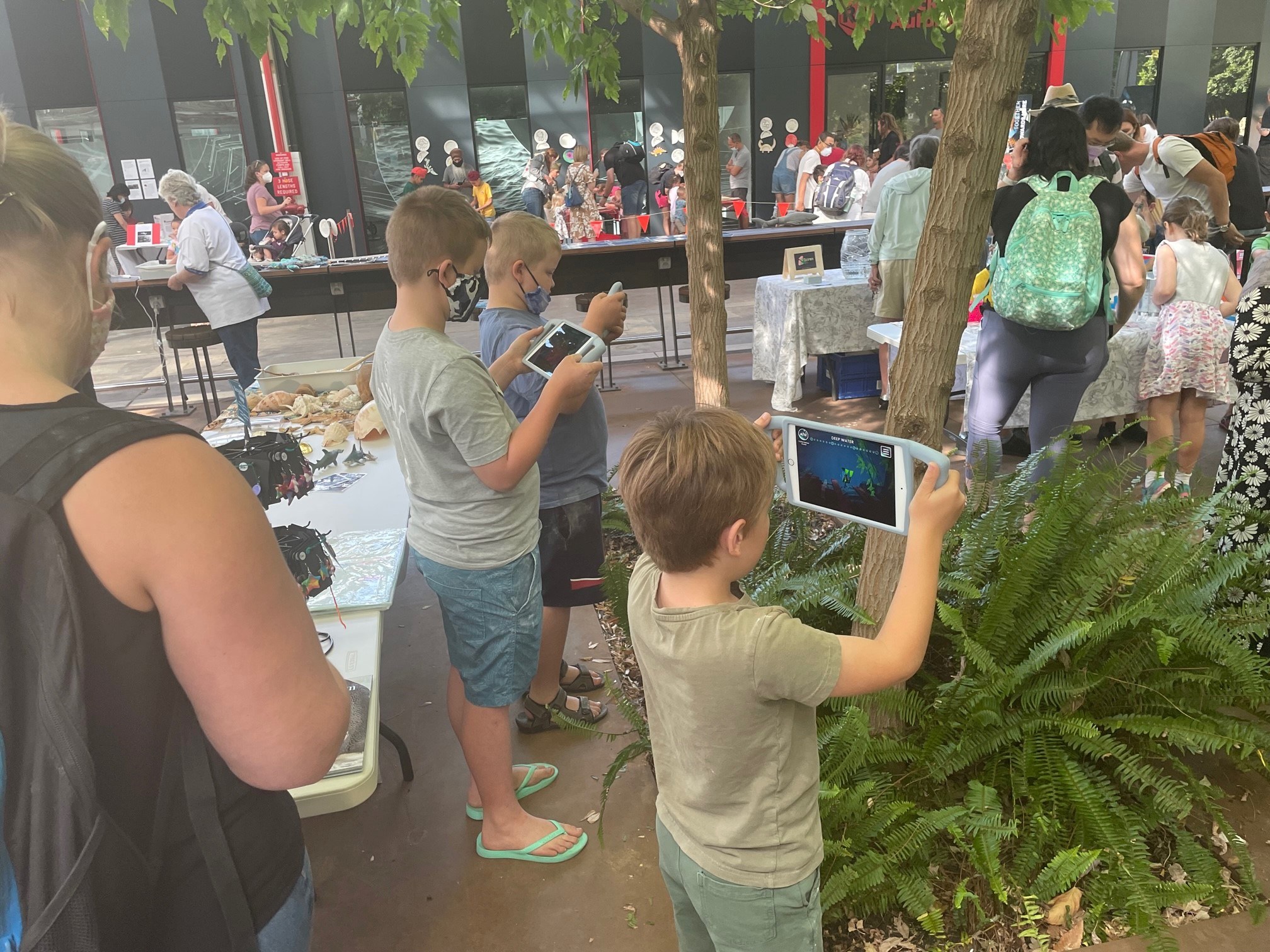 How did the grassroots grant help?
A range of additional exhibitions and experiences were developed, thanks to the grant.
Fifteen virtual reality headsets enabled centre visitors to experience underwater adventures in Baird Bay, Rapid Bay and Henley Beach Jetty, helping to grow understanding of these coastal environments.
The inclusion of an interactive climate change touch screen offered a new ability for people to learn about the human impacts on climate in an engaging way.
Importantly, the creation of an indoor immersive experience in the Kaurna Education room, completed in partnership with cultural educator and community leader Karl Telfer and ongoing support from cultural educator Karno, allowed visitors to encounter Dreamtime storytelling, living landscapes, and creation ancestors and their relationship to the South Australian Coastline.
An interactive floor lighting display was established to teach about shoaling and schooling fish, demonstrating how tuna act in the ocean. In response to the pressure of footsteps, fish dart and dash around student's feet, providing a memorable and educational experience.
The 'Sounds of the Ocean' listening game was developed so that visitors could get up close and personal with marine wildlife calls, allowing users to listen to marine life and seabird sounds, as well as some pretty interesting facts.
And new handheld 'Discovery Dive' games showed what it's like to swim through South Australian waters, bumping into marine life on the way, alongside a beachcombing game where users can see what specific marine creatures look like in the ocean, compared to what you find on the beach. Viewers can peep at Port Jackson Shark, Cuttlefish, Porcupinefish, Sea Urchin and Seagrass in their natural environment.
How did the project improve the environment for the community?
The Marine Discovery Centre has a vision to empower people through environmental advocacy and education, so that they can protect South Australia's iconic coastal and marine environments.

As Grassroots Grants recipients, new educational opportunities are now on offer. This has resulted in increased visitation to the Marine Discovery Centre following the addition of the new experiences. In addition, staff were able to travel to science fairs around Adelaide, sharing the new educational resources to thousands of attendees.

By encountering the engaging and discovery-focused experiences, people are empowered to make behavioural changes that will benefit marine life.
Words of advice for future grant applicants?
The Marine Discovery Centre shared that it was important for applicants to have a strong project brief.

They encouraged reaching out to potential community partners, to collaborate or help understand the need for your project.

And it was strongly recommended to ask questions and read guidelines closely before putting in the application – and that the resources and the team from Green Adelaide were there to help.